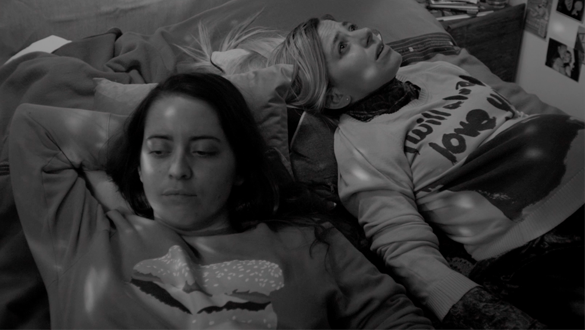 'Ella es Cristina': A Funny and Moving Spotlight on Female Friendship
29 October, 2020
Gonzalo Maza's Ella Es Cristina (2019, Chile), featured on the programme of Raindance Film Festival 2020, is an endearing romantic comedy about the bonds of female friendship. Cristina (Mariana Derderián) is coming to terms with separating from an egocentric writer who, as Susana points out over dinner, constantly interrupts the more submissive Cristina. Susana (played by the engaging Paloma Salas), seeing her friend for her true worth, confronts Ruben and offends Cristina, who ends up separating from both her husband and her friend that evening. Susana and Cristina go their separate ways for some months, negotiating life as early 30-somethings on a path they didn't anticipate, making for a film that is funny, relatable, light-hearted and, in parts, very moving.
Whilst Cristina begins life as a reluctant divorcee, Susana moves back in with her mum (Claudia Celedón), who embarks on a hedonistic six-month adventure with her new, much younger lover. Susana's father (Alejandro Goic) also pays a visit, but he has his own agenda of using Susana to lock down a huge loan from a friend at the bank. Even with this generational divide, no one in Susana's orbit has followed the status quo. They believe in the chances that life throws at them; Susana is far more cynical. Cristina, on the other hand, puts her trust in people far too quickly, and enters a relationship with a man as self-centred and self-serving as her ex – Rómulo (Roberto Farías), her theatre studies professor, with whom she becomes pregnant.
Derderián and Salas's performances complement each other wonderfully; Derderián's Cristina is timid and aloof, yet likeable, while Salas (a natural comedy actress) has more gravitas, perfectly suiting the more direct and wry Susana. Salas carries the funniest moments of the film – in particular when Susana is vegging on the sofa with her new rescue dog 'Karma', watching videos of car crashes on YouTube and stewing over her ex-boyfriend's new relationship with a wannabe-influencer he 'met' during an argument on Twitter.
An earnest script makes the life lessons that Cristina and Susana face very quotable: "selfish people are worse than idiots, because selfish people know what they're doing". It's hard not to sympathise with Cristina, when Susana asks what draws her to Rómulo and Cristina replies: "It's like he hears a voice telling him what to do each day." Meanwhile, her own life choices seem to only be reactive. The depiction of urban life and bohemian love affairs in Benjamín Echazarreta's framed black and white images is reminiscent of early Woody Allen, although this film is sincerer. The percussion and piano score intensifies the chaotic moments with accelerated drumming, and lightens the sombre moments with honky-tonk piano in a way that reflects the clashing personalities of the film.
Although their relationship in the run-up to the argument could have benefited from a better set-up – making the separation of a friendship more of a shock – theirs is nonetheless a tender and touching friendship seen through Maza's mocking-but-affectionate view of urban millennials. With most of the male characters being comically self-serving, there is a feeling that in this instance, female friendships are more honest, providing a safer space to be their authentic selves. Whilst both take up equal screen time, I heard Susana's defensive voice in the title, defending her friend until the end: ella es Cristina (she is Cristina) and she deserves to be heard.
Ella Es Cristina is showing at Raindance Film Festival 2020 from 28 October to 7 November 2020.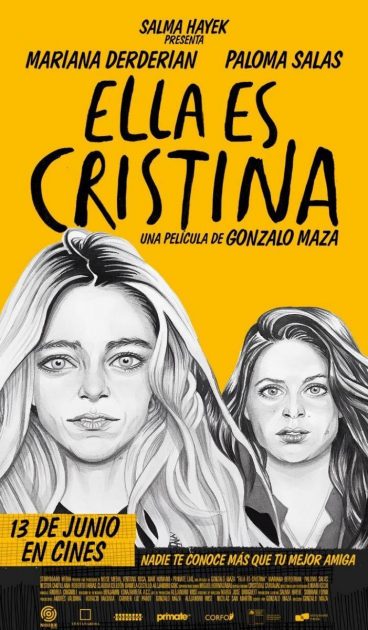 Follow Sounds and Colours: Facebook / Twitter / Instagram / Mixcloud / Soundcloud / Bandcamp

Subscribe to the Sounds and Colours Newsletter for regular updates, news and competitions bringing the best of Latin American culture direct to your Inbox.
Share: