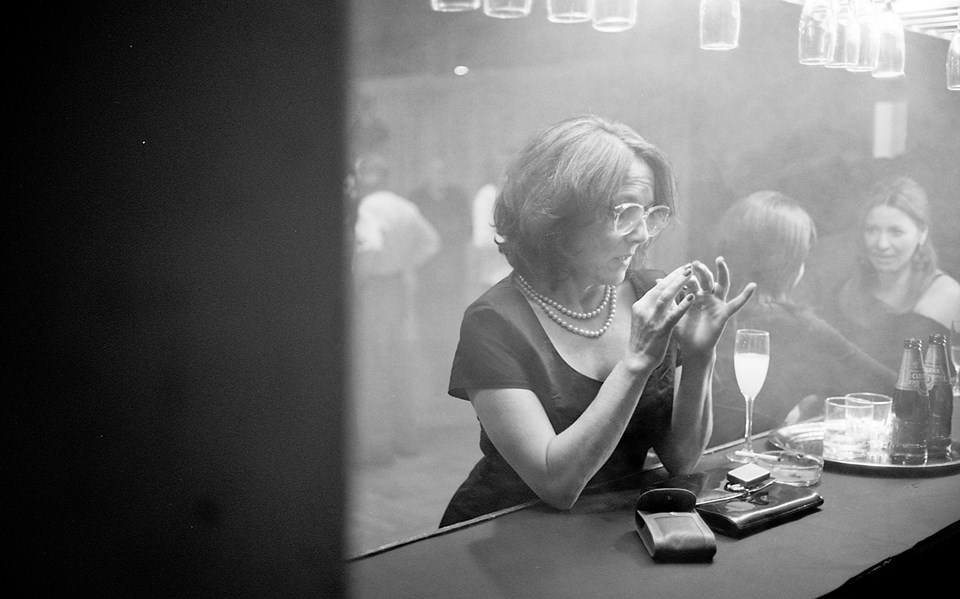 How Chilean Cinema Ruled in 2013
28 December, 2013
If the last few years have witnessed growing recognition, both critically and commercially, for the Chilean film industry, 2013 has been a year of consolidation for cinema in the narrow country, as Chile provided further justification to those who believe it currently boasts Latin America's brightest film scene. Following a number of internationally well-received Chilean films over the last couple of years (Patricio Guzmán's Nostalgia for the Light, Andrés Wood's Violeta went to Heaven and Pablo Larraín's No, to name but three), filmmakers continued to display talent and confidence in several films and documentaries which made a splash across different continents in 2013.
The rise of Chilean film was emphasised by the announcement late last year that the Pinochet-era drama No would compete against four other films for the Best Foreign Language Oscar in 2013, the first time a Chilean film had made the final nominations at the world's grandest awards show. Although No eventually lost out to Michael Haneke's Amour, its presence in the final shortlist reemphasised the film's compelling content, merging fact and fiction in a tale of social unity against tyranny. No was an international success, thanks to its weighty narrative and the presence in the lead role of brilliant actor, beautiful human specimen and all round good egg, Gael Garcia Bernal.
But No was a hit in its native country in 2012. So, what was this year's equivalent, a film to showcase the verve of contemporary Chilean cinema, which would be just as well-received by international audiences as by those at home? The Chilean film of 2013 was undoubtedly Sebastián Lelio's Gloria, the widely-acclaimed tale of a mid-fifties divorcee for whom singledom and age initially represent no barrier to exploring life's pleasures yet, for Paulina Garcia's eponymous heroine, this ultimately results in an emotional void until new relationships serve as a conduit through which to examine Gloria's, and to an extent Chile's, past. Gloria was 'at once funny, uplifting, moving and deeply disquieting' said The Observer, while Time Out noted the film's socio-political commentary, saying it was 'a portrait of a certain comfortably-off segment of Chilean society, still somewhat unsure as to how to cope with its recent history.' Garcia's superb performance in the lead role was recognised with the Best Actress Award at the Berlin Film Festival.
Released around the same time as Gloria, El Futuro was the first cinematic realisation of the work of late Chilean author Roberto Bolaño, whose Una Novelita Lumpen was retitled and brought to the screen by Alicia Scherson. Opening with the car wreck that orphans the two teenage sibling protagonists, the narrative follows Bianca and Tomás as they attempt to adapt to a new reality of self-dependence, a state which leads them to formulate a plan involving an ex-Mr Universe, played by Rutger Hauer. It is a strong first attempt at a Bolaño dramatisation, and poses the question as to whether there are any filmmakers out there willing to take on the immense task of adapting the writer's 21st century masterpiece, 2666.
The recently-announced Cinema Tropical awards also reflected the current strength of Chilean filmmaking with a preponderance of films from the country. Gloria and No were both among the nominees for Best Feature Film, while Pablo Larraín also received a Best Director nomination for No, along with Sebastián Silva for Crystal Fairy. With just five films in either category, the presence of two Chilean productions on both shortlists gives another sign that Chilean cinema is currently riding a particularly creative wave. Not bad for a country with less than a tenth of the population of Brazil. The Cinema Tropical awards will be held in late-January.
Crystal Fairy was undoubtedly a Chilean film, with its panoramic shots of the Atacama Desert and recreation of countless youthful road trips conducted through the country's extensive northern landscapes. But it was a film with its eyes firmly fixed on the foreign market, evident in the presence in the lead roles of North American actors Michael Cera, as the nerdy slacker on a pilgrimage to find the hallucinogenic San Pedro cactus, and Gaby Hoffman as the ditsy hippy girl who tags along annoyingly at first but then provokes a humanitarian awakening in her self-centred compatriot. This was one of two films from Sebastian Silva in 2013, the other, Magic Magic, shifting the action to the south of Chile in another play to international audiences, as a couple of North American backpackers travel the region while slowly losing touch with reality. The foreign focus of these films meant they were less popular in Chile than certain other productions but, by setting his films at opposite ends of the country, Silva highlighted one of the great advantages and traits of national cinema: namely that in spite of relatively low budgets, Chilean filmmakers are blessed with a stunning natural environment in which to frame their projects, and the majestic landscapes that feature along the country's full length are a key characteristic of national cinema.
Chile's striking imagery is a brooding, powerful presence in its films, and perhaps no other film summed this up more in 2013 than Dominga Sotomayor's De Jueves a Domingo (Thursday till Sunday), winner of the national prize at the 2012 Valdivia Film Festival, and another story based around a road trip through the arid north. Sotomayor's debut features a typical nuclear family in the lead roles, as the increasingly barren landscapes serve as a metaphor for the parents' lifeless relationship (mum and dad played by Paola Giannini and Emiliano Freifeld), both trying to maintain the illusion of normality for the sake of their two young children. Held together through an excellent central performance from Santi Ahumada as twelve-year old Lucia, all too aware of her parents' crisis, the film is a simply-constructed but pointedly-told account of decent people drifting apart.
Carne de Perro (Dog Flesh) marked the full-length debut of another young director of rich promise. Fernando Guzzoni's film centres on Alejandro, an ageing ex-military official who is prone to bouts of psychosis that manifest in extreme violence. Haunted by undocumented events from before the film's timeframe, Alejandro (played by Alejandro Goic) strives to hold down a normal life but grows increasingly more volatile as nothing works out, sending him deeper into a spiral of perpetual torment. The protagonist presents a conundrum as he attempts to redeem himself from the wickedness of past deeds that he nevertheless took part in. In his strife, Alejandro is far from a sympathetic figure yet evidently a tragic one.
The years of the military dictatorship have provided scores of Chilean filmmakers with politically-relevant content over the years, and it was another era-set film which was perhaps the most controversial film of the year. Mateo Iribarren's El Tio is based on the life of Jaime Guzmán, one of General Pinochet's key economic advisors, who drafted the 1980 Constitution consolidating military rule in Chile and later went on to found Chile's largest right-wing  political party, the Unión Democrática Independiente (UDI) , which forms the majority in the governing coalition of current president Sebastián Piñera. Guzmán was assassinated by left-wing militants in Santiago in 1991 and as such is a martyr to the Chilean right. El Tio, starring Guzmán's actual nephew Ignacio Santa Cruz in the lead role, is critical of the military authorities but looks favourably on the man, one of Pinochet's favourites. An interesting aspect of the film was its frank portrayal of Guzmán's homosexuality, rarely referenced by conservatives vehemently opposed to gay marriage.
Documentaries also made a strong impression in 2013. Probably the most acclaimed was El Otro Día (The Other Day), by Ignacio Aguero, in which the director turns the tables on the various visitors to his door, asking them to open up their private spaces, i.e. their homes, to his camera's curious gaze. Mélanie Brun's No Habrá Revolución sin Canción examined the political context of Chilean music, from cultural icons Victor Jara and Violeta Parra to dictatorship-era punk bands like Fiskales Ad-Hok, featuring interviews and archive performances from many of the socially-conscious musicians in Chile over the past half-century. El Salvavidas, Maite Alberdi's look at a lifeguard on a typical Chilean beach, was as far removed from Baywatch as a film about lifeguards possibly could be.  And arguably the year's most moving film was La Última Estación (The Last Season), Cristián Soto and Catalina Vergara's portrait of mortality framed within an old people's home and soundtracked to melancholy and reflection.
Although Gloria narrowly missed out on achieving a second consecutive Oscar nomination for Chile, 2013 has been a fantastic year for national filmmaking. It is a creative surge that looks likely to continue for the foreseeable future as well, as greater recognition and success has a knock-on effect through the industry, securing new levels of financing and attracting international figures to collaborate with Chilean cineastas. With the number of productions increasing year by year, there is a strong case to be put forward that Chilean cinema is not only currently leading the way in Latin American, it is also arguably one of the world's most exciting emerging film industries. 2014 promises to be fun.
Sounds and Colours' Top Ten Chilean Films of 2013 (Click on the title to watch the trailer)
1 – Gloria, Sebastian Lelio
2 – El Futuro (The Future), Alicia Scherson
3 – El Otro Día (The Other Day), Ignacio Aguero
4 – De Jueves a Domingo (Thursday till Sunday), Dominga Sotomayor
5 – La Última Estación (The Last Season), Cristián Soto & Catalina Vergara
6 – No Habrá Revolución sin Canción (There Will Be No Revolution without Song), Mélanie Brun
7 – Carne de Perro (Dog Flesh), Fernando Guzzoni
8 – Crystal Fairy, Sebastian Silva
9 – El Salvavidas (The Lifeguard), Maite Alberdi
10 – Donde Vuelan los Cóndores (Where the Condors Fly), Carlos Klein

Follow Sounds and Colours: Facebook / Twitter / Instagram / Mixcloud / Soundcloud / Bandcamp

Subscribe to the Sounds and Colours Newsletter for regular updates, news and competitions bringing the best of Latin American culture direct to your Inbox.
Share: