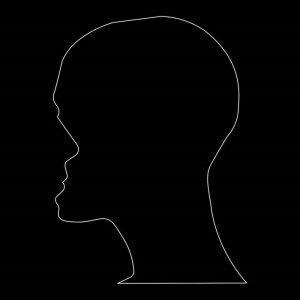 Review
Nicolás Jaar – Cenizas
Nicolás Jaar's excellent third solo album Cenizas features themes of introspection and existentialism conveyed through what feels like enigmatic church music at first listen. Cenizas, which means 'ashes' in Spanish, is foremost an album of textures and sounds that represent the inner odyssey undergone by Jaar in the last few years.
Fans have grown accustomed to expect the unexpected from the Chilean-American artist whose main fidelity lies in experimentation and following his creative curiosity—wherever that may lead. Jaar's unwavering commitment to artistic exploration is prevalent once again during the intimately and hauntingly contemplative 53 minutes of Cenizas.
Sonically, the album oftentimes invokes – seemingly intentionally – discomfort with its dark and deconstructed sounds of the first few songs then picking up pace in the middle with "Mud" and then almost providing a climax at the end that never quite materializes. The latest release has an element of formlessness because Jaar's subdued vocals only appear in a handful of songs. Vocals aren't the focus of Cenizas, instead, Jaar's singing simply adds to the mood of bleak internal turmoil. 
As with most of Jaar's musical works, a dizzying array of influences are featured including minimal electronica, jazz, ambient noise, experimental, monastic chanting and lots of warped, otherworldly sounds.
With Cenizas, the electronic composer and producer offers a mournful soundtrack – very timely and fitting for the pandemic times – to ponder life and hopefully begin to heal by encouraging listeners to feel it all. The album is a slow one and listening with a patient ear pays off as Jaar seems to relish deliberation and progression here, the way that he does in live sets.
While working on the album and various other projects, Jaar set out to get rid of the negativity and egoistic tendencies within him. But the producer says he quickly realised that in order to let that energy flow out of him, he needed to process the negativity and channel it first – there was no shortcut to peace and positivity.
The latest release by Against All Logic (an alias that's part of Jaar's expanding musical ecosystem, all housed under his label Other People), 2017 – 2019 is the violent and aggressive manifestation of that darkness that Jaar was seeking to cleanse of. Escaping negativity proved futile, to truly transcend it, Jaar had to feel the full weight of the pain. As he recently said in a Resident Advisor profile, "The Against All Logic project has allowed me to make Cenizas. You get rid of anger and then you can mourn."
That theme and process of detoxification are central to this album. Whereas 2017 – 2019 mainly conveys urgent, piercing energy, Cenizas is the painful aftermath of a ferocious fire that has burnt out. Jaar wrote on his website that "Cenizas only shows darkness so as to show a path out of it. I want this music to heal and help in thinking through difficult questions about one's self, and one's relationship to the state of things."
Originally, Cenizas was conceived as a musical trilogy that Jaar intended to release at once. But instead, the latest Against All Logic LP came out, Cenizas followed and at some point, Telas will complete the trilogy. The element of a continuation to Cenizas makes sense as one walks away from listening with the feeling of unfinished business. Jaar's existential probing doesn't yield answers or much clarity in the 13 pieces of the album, although it feels like the artist is starting to see the light in the last few songs.
"Faith Made of Silk," the final number on Cenizas features the clearest vocals and there's a sense of resignation but then the song abruptly ends with a full minute of silence. It feels incomplete because it is. 2017 – 2019 was anger, Cenizas is mourning and one can presume Telas will deal with acceptance. "And then after mourning, you can do what Telas does, which when you listen to it you'll understand. It's a process," Jaar said of the forthcoming album.
Until then, there's plenty of new material by Jaar to keep us stimulated and hopefully spark self-reflection during these dystopian times of physical distancing. 

Follow Sounds and Colours: Facebook / Twitter / Instagram / Mixcloud / Soundcloud / Bandcamp

Subscribe to the Sounds and Colours Newsletter for regular updates, news and competitions bringing the best of Latin American culture direct to your Inbox.
Share: