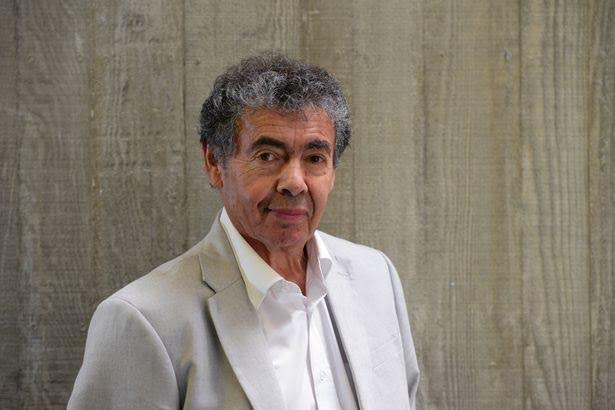 Jose Cifuentes by Adrian White for Wales Online
'Revolutionary Dreams': New Film Offers First-hand Account of Repression in Chile During Pinochet's Dictatorship
19 December, 2021
José Cifuente's revolutionary days during the government of Salvador Allende, and what happened after the 1973 Coup d'Etat, are delicately documented in Revolutionary Dreams, a new film by Dan Philips and Malcolm Boorer. Based on Cifuente's original book: Revolutionary Dreams: From Chile to Wales the film received its premiere at the Volcano Theatre in Swansea on Friday 12th November. The second half of the evening was dedicated to Swansea City of Sanctuary, to host their Anniversary Sanctuary Awards.
In 1970, José Cifuentes was part of a young generation excited by the prospect of social change and justice, and exhilarated by the programmes of the socialist government of Salvador Allende. José went out to help the poorer communities of Chile, working in neighbourhoods such as Población Arturo Prat to improve access to basic facilities and to offer solidarity. On 11th September 1973, the Allende government was ousted in a violent coup d'etat and the new right-wing regime of Augusto Pinochet took power. It was a dictatorship that was to last 17 years. With his political beliefs and activism, José was now immediately in danger and went into hiding.
Eventually finding refuge in Swansea with his wife and daughter in the 1970s, José tells us a story split between the hopes and dreams of the Allende years and the horrors of the dictatorship that followed. Filmmakers Malcolm Boorer and Dan Phillips teamed up to help tell José's story. Malcolm, a filmmaker with experience making films on Latin America, and Dan, studying a BA Film and Television at Swansea, had both known José before and had initially learnt more about his story from his 2016 book.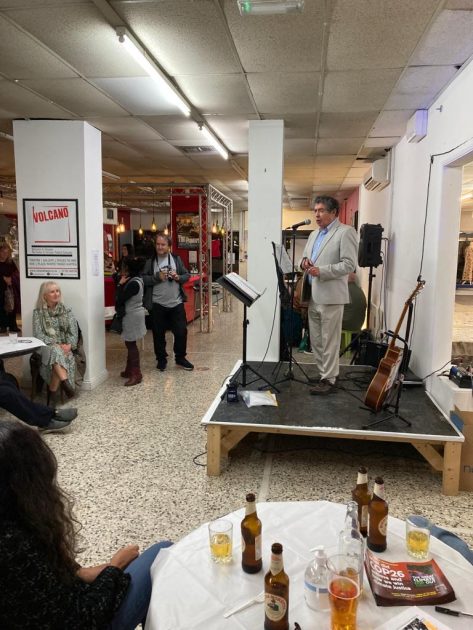 Revolutionary Dreams is an important social document about what happened in Chile. The film is told in a conversational style, the camera creating an intimate setting, where you feel you've just pulled up a chair to listen to a candid first-hand account. We learn about a wider movement of solidarity with strong links to the church committed to social reform. We're taken back in time with images and archive footage of poblaciones similar to the ones that José worked in. José openly documents his first-hand accounts of the details of brutalities that followed the 1973 coup, recalling what happened to him after his arrest and to the people whom he describes as his brothers and sisters.
Catching up with me after the premiere screening, José tells me his desire to speak out came from a sense of deep indignation with social injustice and brutality which still goes on today: "I always felt ready to denounce injustices from wherever they come from. Today there is so much prejudice about refugees, let's make a contribution to help people find out where refugees come from, who creates them, and then for people to be able to develop their own conclusions." It's an openness that both filmmakers respected. "I have an absolute admiration for José for showing us what he's been through and how he felt about it," Dan comments, "it takes a very strong person to show their emotions in that way". The story is told with a humanity and delicacy, and also pays tribute to José's peers, some of whom didn't survive the regime's horrors.
"The challenge was how are we going to make a film that's set fifty years ago and half-way across the world," Malcolm tells me, "with Dan coming on board he was able to bring a different generational perspective". Revolutionary Dreams feels like a very contemporary film. José's passion for social justice, undimmed over the years, resonates with today's growing calls in both Chile and across the world for wider and deeper change. Equally, the crucial first-hand account of the repression in Chile allows us to understand the scale of political and social factors that can make someone a refugee. The reactions to the film have been very positive and have created some unusual connections. José was touched to receive a comment from someone who had watched the premiere in Swansea in November 2021 and had also arrived in the UK as a refugee, "she emailed to say throughout the showing of the film she was crying because all her experience and memories were coming back, in a way saying 'I do know what you have been through, we seem to have done a similar journey'. At the end of the day, I felt I was connecting to a different human being – from a different country, a different continent, a different period, but the injustices are basically the same. We are uprooted, thrown into the unknown."
Revolutionary Dreams is available to watch in full here.

Follow Sounds and Colours: Facebook / Twitter / Instagram / Mixcloud / Soundcloud / Bandcamp

Subscribe to the Sounds and Colours Newsletter for regular updates, news and competitions bringing the best of Latin American culture direct to your Inbox.
Share: