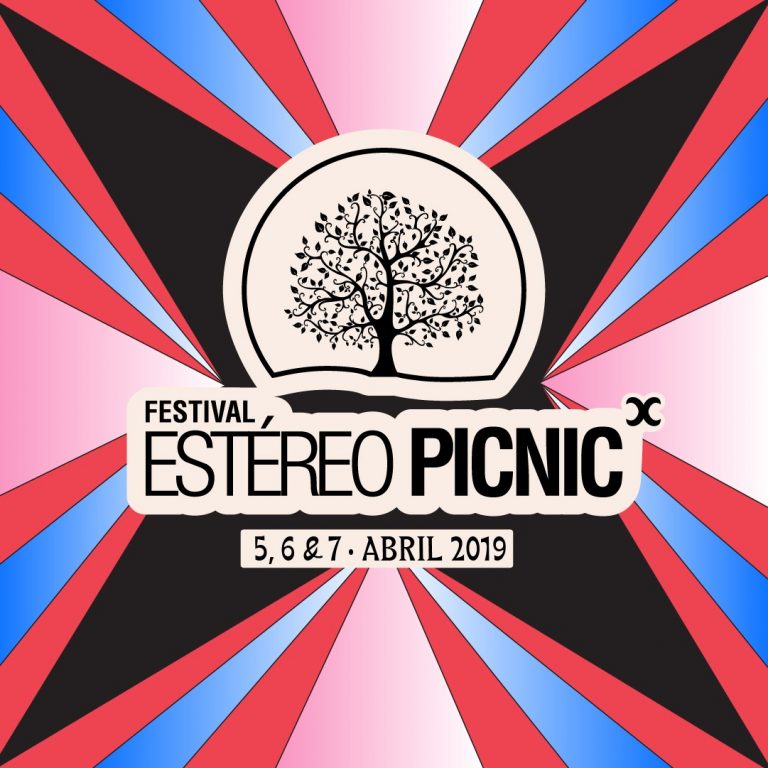 10 Artists to See at Festival Estéreo Picnic X
04 April, 2019
The tenth edition of Bogotá's Festival Estéreo Picnic will kick off on April 5th, and it comes with a stacked lineup featuring some of our favorite up-and-coming Latin American acts, as well as a few of the country's most seasoned legends. Although the spotlight will certainly be put upon FEP's massive headliners (Kendrick Lamar, Arctic Monkeys, Sam Smith, to name a few), the event will showcase an eclectic range of genres, spanning a mighty and select combo of what the region's contemporary scenes in rock, pop, electronic, and traditional rhythms have to offer. Here are ten of the shows that we're restlessly looking forward to seeing this weekend at Briceño 18 Golf Course.
Mabiland
Certainly a must-watch act for those interested in the current state of Colombian music. After receiving quite a lot of praise for her stellar debut 1995, Quibdó's own Mabely Largacha started riding an unstoppable tide that has turned her into the country's most exciting promise in modern R&B and soul. Just a few days after a well deserved spot at Austin's SXSW, Mabiland is back in her home country to deliver yet another powerful discharge of the introspective and sincere tunes that have driven her to the top of our radar.
Los Espíritus
Argentina's status as mecca for South American rock 'n' roll has been blurred quite a lot as years go by. The growing lack of interest towards the genre and the emergence of new and flourishing scenes throughout the continent, make it seem like the supremacy of Argentinian rock has vanished. However, it's bands like Los Espíritus that prove this notion faulty. Far from being an act of nostalgia, this Buenos Aires-based quartet brings the best elements in blues and psychedelia to the table, and even though its line-up has recently suffered a good amount of turmoil, it's exactly that aura of chaos and uncertainty that makes this a must-watch set at FEP 2019.
Ha$lo Pablito
Ever since early 2018, Pablo Jaramillo has become a sort of trap golden boy among Bogotá's youth. The release of his ambitious and addictive breakthrough single "Mercho Percho" rapidly earned him a cult following that remains steady to this date. Back in November 2018, Jaramillo released his debut LP Es el P*to Sueño, a record which effectively depicts his charismatic and colorful approach to trap music, also landing him massive festival slots such as Estéreo Picnic and Sónar Barcelona '19.
Mula
Dominican Republic's Mula have slowly but surely built a solid fanbase in Colombian lands. The huge buzz they've been generating lately dates back to the days when twin sisters Cristabel and Anabel Acevedo started producing futuristic pop tunes under the name Las Acevedo. The timely addition of producer Rachel Rojas (a.k.a. Rach Ro) into the mix launched the project into the next level, making it an exceptionally visionary and outstanding act of present day Caribbean sound, and one of the most attractive live shows to watch this weekend in Bogotá.
Grupo Niche
A true heavyweight in Colombian music's modern history. Despite multiple line-up changes and the passing of its founder Jairo Varela back in 2012, legendary salsa orchestra Grupo Niche remain current as always. The unusual show at Estéreo Picnic arrives in the midst of a lengthy tour that has gathered Colombians in all corners of the globe around famed standards of 80s/90s local salsa such as "Una Aventura", "Nuestro Sueño" and "Busca por Dentro". With these guys on board, Saturday night will be closer to looking like one of Cali's traditional end-of-year fairs, than Colombia's most trendy music festival.
Cuco
Cuco is one of this year's biggest wild cards in Estéreo's lineup. Although it's not exactly clear what to expect from his live performance, we're definitely eager to see what young North American musician Omar Banos will present on stage on Friday night. His crispy, dream pop-infused and psychedelic approach to chicano culture, has made its fair share of an echo among Latin American audiences for a while now, and this will be a perfect occasion to ratify what Banos' promising career is all about.
Mitú
After embarking on a lengthy European tour  in support of their acclaimed third LP Los Ángeles last year, the electrifying duo of Julián Salazar and Franklin "Lamparita" Tejedor will delight their home crowd with an exhilerating mix of primitive jungle beats and dystopian synth sequences. Besides the show at FEP, Mitú will also be making an appearance at Madrid's massive Mad Cool Festival in July.
Montaña
The last couple of years have witnessed an interesting and somewhat unexpected renaissance for Bogotá's rock scene. While the biggest chunk of the public's attention has landed on trendier, more palatable bands such as Nicolás y los Fumadores, Quemarlo Todo por Error and Margarita Siempre Viva, Montaña is a band that have always remained honest to their post-rock/math-rock influences and their avant-garde nature, and they've been quite successful at doing exactly that. Along other phenomenal bands like Hermanos Menores and Los Niños Telepáticos, these guys have found their way into more mainstream crowds, without losing a bit of the edge that has catapulted them as one of Bogotá's most interesting acts.
Nicola Cruz
All kinds of positive things have been said about French-born, Ecuadorian producer Nicola Cruz. Ever since the release of his boundary-expanding debut Prender el Alma in 2016, Cruz has had a meteoric rise into worldwide appeal, and FEP will present itself as the perfect occasion for his Colombian fanbase to enjoy the new experiments that he's been cooking up as of late, right in the midst of his most recent release Siku. Besides the tremendously anticipated performance at the festival, Cruz will be hitting the stage in Bogotá for a DJ set on Thursday night alongside Ela Minus.
Ximena Sariñana
Out of a successful generation of female Mexican singers that have made their way into the mainstream during the last ten or fifteen years, Ximena Sariñana remains as one of the most consistent ones. Her latest LP ¿Dónde Bailarán las Niñas? (probably based on similarly-titled albums by Molotov and Maná) landed only a month ago, and her visit to Colombia finds Sariñana on a very sweet spot of her artistic career, ready to translate her latest tunes to the stage.
Festival Estéreo Picnic will take place on April 5th, 6th and 7th, 2019 at Briceño 18 Golf Course, a few miles away from Bogotá.
Stay tuned for S&C's full coverage of the event, including feature interviews and reviews.

Follow Sounds and Colours: Facebook / Twitter / Instagram / Mixcloud / Soundcloud / Bandcamp

Subscribe to the Sounds and Colours Newsletter for regular updates, news and competitions bringing the best of Latin American culture direct to your Inbox.
Share: