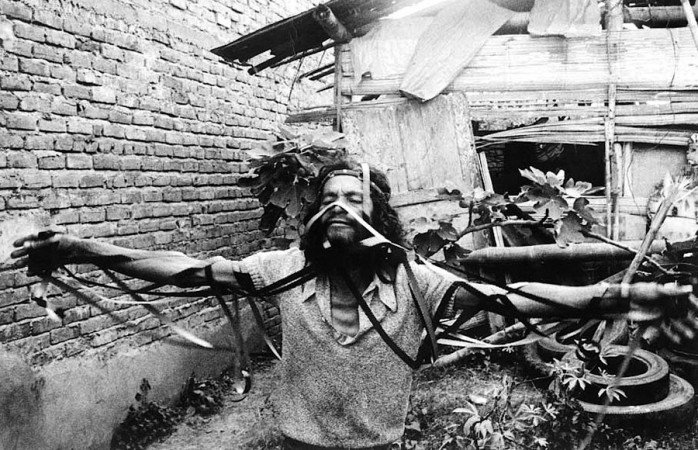 Cartel Urbano's Selection of Colombian Short Films
23 November, 2013
At S&C we're always on the lookout for music, films, news and other juicy tidbits that we think will interest our readers, meaning plentiful net-casting goes into building magazine content. And our cultural comrades at Colombian online mag Cartel Urbano have put together a rather tasty shortlist of short films representing the best of Colombian cortometrajes, which we are going to shamelessly reproduce here, but not without giving credit where it's due. So, a big-up for Cartel Urbano, and we hope that you enjoy the films. Feel free to add your own recommendations for other short films, whether Colombian or from elsewhere in Latin America.
Agarrando Pueblo – Luis Opina and Carlos Mayolo, 1977 (28 mins)
Satirical swipe at filmmakers who document 'third-world' poverty in apparently socially-conscious films which then compete for prizes at swanky and elitist international festivals. Agarrando Pueblo (Grabbing People), which inspired the term porno miserable, or misery-porn, opens with a familiar image from urban centres across the world, as a beggar sits pitifully in a church entrance, his survival dependent on the whims of church-goers and their adherence to Christian charity. From then on, the film serves as a rebuke to the exploitative hypocrisyof certain aspects of social cinema.
Alguien Mató Algo – Jorge Navas, 1999 (27 mins)
Life's hard when your mum wants you to be a doctor but you just want to be a vampire. This is the harsh reality for little Heriberta in Alguien Mató Algo (Somebody Killed Something), who fears getting old like mum or dying like dad. She reads a fairy tale in which a princess drinks blood in order to stay young and beautiful forever, and takes a lead from this flawless scientific theory. But mum isn't having it and informs her daughter that God sees all and punishes sin.
http://www.youtube.com/watch?feature=player_embedded&v=g4ILoUFaypQ
Oiga, Vea – Luis Opina and Carlos Mayolo, 1971 (25 mins)
A few years before Agarrando Pueblo, Opina and Mayolo cut their teeth on Oiga, Vea (Listen, Watch), which is set against the backdrop of the 1971 Pan-American Games in Cali. In a theme which resonates with current affairs in Brazil, the film observes the games from the perpective of the social margins, the poor who have no chance of participating in the spectacle and who are of no concern to authorities other than as nuisances clogging up the view.
http://www.youtube.com/watch?feature=player_embedded&v=Sp2Ee8BEijk
La Cerca  – Rubén Mendoza, 2004 (21 mins)
The traumatic period of Colombian history known simply as la Violencia is related through the lives of a father and son as they attempt to deal with the ins and outs of a large inheritance. The alusion is that Colombia's true inheritance is violence, passed on from generation to generation. Entrenched social realities cut off any hope of escaping from this self-perpetuating tragedy, with their descendents also consigned to a similar fate.
Read the original Cartel Urbano article here.

Follow Sounds and Colours: Facebook / Twitter / Instagram / Mixcloud / Soundcloud / Bandcamp

Subscribe to the Sounds and Colours Newsletter for regular updates, news and competitions bringing the best of Latin American culture direct to your Inbox.
Share: