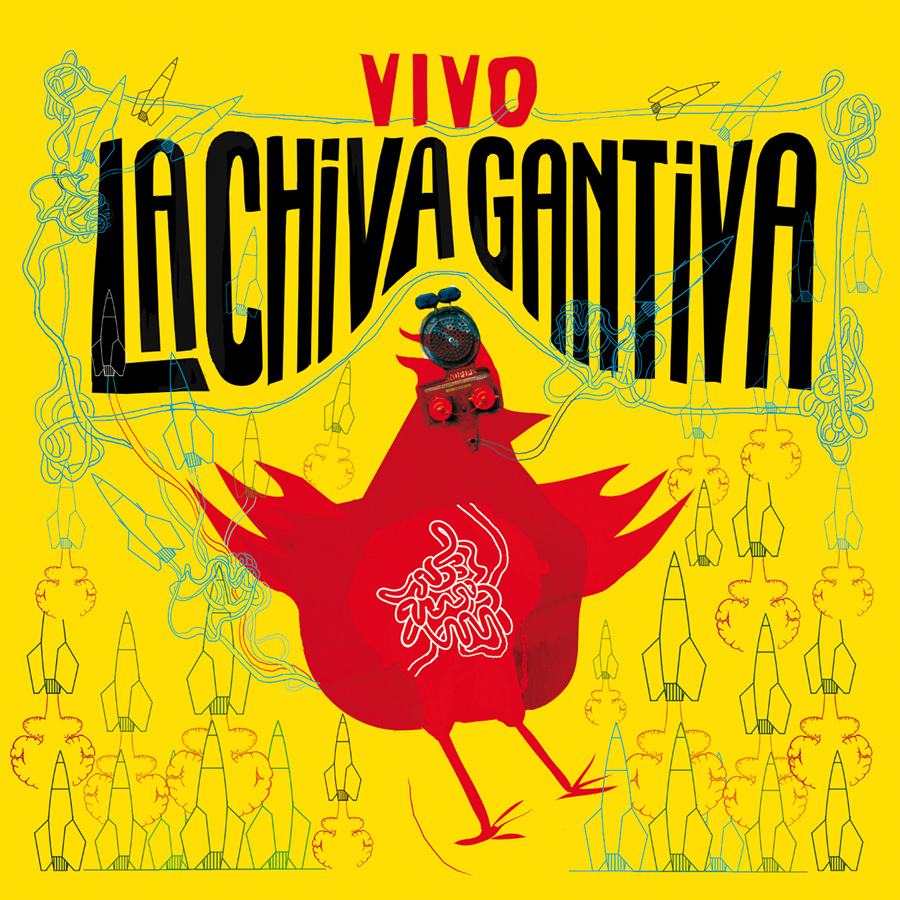 Vivo (Alive) is a declaration of intent: a bold statement – almost a commitment – that La Chiva Gantiva have made with their public.
The second album of the apparently Belgian ensemble, but in reality with Colombian, French and Vietnamenese passports too, recalls and develops all the sparks that lit up Pelao, their first effort back in 2012.
Recorded in Brussels and mixed in New York by the skilful hands of Joel Hamilton (who has already worked with Marc Ribot, Sparklehorse and Bomba Estereo), Vivo revives the Colombian roots of the band, refreshing them with their Latino backgrounds and also adding some Afrobeat flavours. On top of that, it smoothly stirs everything up with jazzy aromas, Caribbean spices, some fragrant funky rhythms and even a sprinkle of rock.
The final outcome is so exuberant and overflowing that, sometimes, it seems to get out of hand, even to its authors. But that's an inevitable weakness for a work with such challenging aims.
It can be hard to mix different genres convincing; it's arduous to overlap styles sounding constantly natural; it's demanding to alternate languages composing poetry in each occasion. That's why, next to electrifying highs, like the funky, rhythmic and pounding "Pollo", which easily reminds me of Ondatropica; or the bewitching riff of "La Pecosa", Vivo has also to deal with some less engaging lows.
For example, despite its exotic, almost arabesque references which directly lead to Les Négresses Vertes, "Pigeon" quickly becomes disorienting; or "El Valor Tiene Mareo", with its Rage Against the Machine-like spurts, seems almost out of place: it has very little to do with the surrounding context.
But there's no need to be worried, because the band's trademarks are easily recognisable and permanent features all along the 40 minutes of the album. Vivo never runs out of thrilling rhythms, arresting riffs and unstoppable beats, which constantly pay homage to La Chiva's Colombian blood.
Colombia is indeed embodied in the omnipresent passionate percussions and Colombia is vivid in the inspired lyrics, even more after the recent praises and rewards received during their "homeland" tour.
La Chiva Gantiva, with their second album, evidently take a further step in their career: they try new paths, new solutions. The different arrangements are good practisce for future developments, even if they sometimes turn out to be impracticable.
Luckily, their free-range soul, their unbridled passion, their Latin character have been safeguarded, because it's beyond question that listening their music: "aqui me siento vivo".
Vivo is released by Crammed Discs and available from Amazon and iTunes
You can read our interview with La Chiva Gantiva here

Follow Sounds and Colours: Facebook / Twitter / Instagram / Mixcloud / Soundcloud / Bandcamp

Subscribe to the Sounds and Colours Newsletter for regular updates, news and competitions bringing the best of Latin American culture direct to your Inbox.
Share: