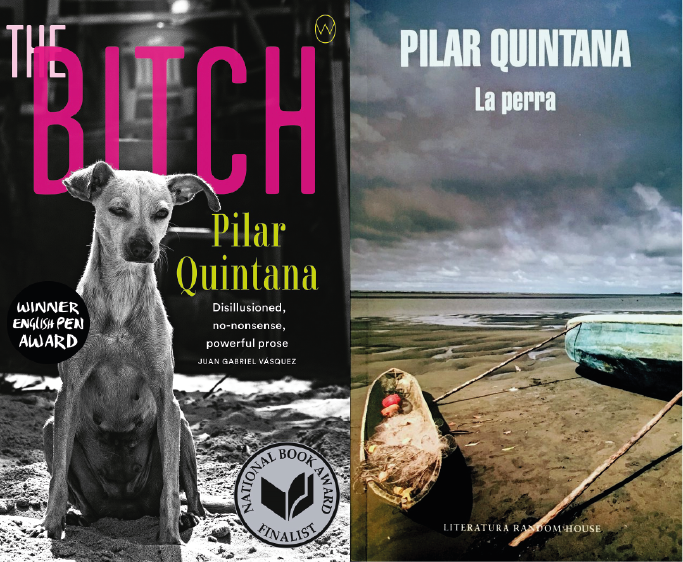 Love, Loss and Violence: 'The Bitch' by Pilar Quintana
09 November, 2020
Pilar Quintana's novel The Bitch (translated by Lisa Dillman) explores a woman's yearning for motherhood and the chaos of life in a sprawling backwater on Colombia's Pacific coast. It is a novel of love, loss and violence. Written in straightforward prose, a series of meteorological and emotional storms blight Damaris' life, which she spends with her husband Rogelio in a sleepy bluff, plagued by the elements and the ever-intrusive jungle. Beauty and dread live side-by-side on a knife's edge.
Readers familiar with the Colombian classic The Vortex (La Vorágine) by José Eustasio Rivera will see parallels in this short novel, in which the voracious impact of nature frames the series of events. In The Bitch, Damaris lives a repetitive life in a sleepy village. Although close to Colombia's main port, Buenaventura, the region with a large Afro-Colombian population is poverty-striken, due to years of historical neglect and the impact of the civil war. After a neighbour's dog has puppies, Damaris decides to adopt one and calls her Chirli – the name she would have liked to have given her own daughter. Her own inability to have children impacts on her relationship with Rogelio, who spends hours watching telenovelas and ignoring Damaris.
As the novel progresses, you begin to feel Damaris' pain and frustration over her failure to fall pregnant when she was recently married: "But two more years went by and then they had to tell anyone who asked that she just wasn't getting pregnant. People started to avoid the topic and Aunt Gilma suggested Damaris go see Santos [a witch doctor]." Her failure to become a mother co-exists alongside another personal trauma that stains Damaris' childhood, with Chirli's pregnancy – and the dog's lack of interest in her own puppies – acting as a catalyst for events that follow.
Quintana explores the themes of loneliness, loss and betrayal, as well as Damaris' sheer grit to survive in a society in which women are shunned and treated poorly, not dissimilar to the treatment of poor Chirli. The Bitch is a must-read.
The Bitch by Pilar Quintana, translated by Lisa Dillman, is published by World Editions and available to purchase from Bookshop.org.

Follow Sounds and Colours: Facebook / Twitter / Instagram / Mixcloud / Soundcloud / Bandcamp

Subscribe to the Sounds and Colours Newsletter for regular updates, news and competitions bringing the best of Latin American culture direct to your Inbox.
Share: