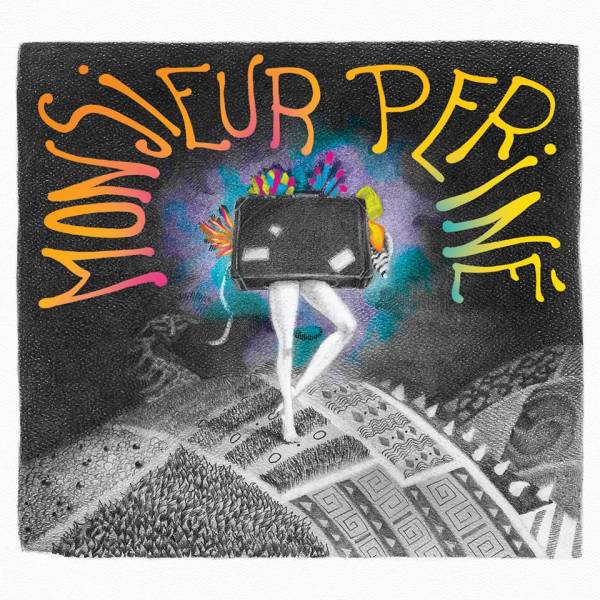 I first heard the Colombian band Monsieur Periné almost four years ago when I saw this video of them playing 'La Muerte' on Amplificado.tv. I was simultaneously confused and enamoured – was this really a Colombian band playing gypsy jazz? With a lead singer (Catalina Garcia) who wears dresses straight out of a bohemian rococo daydream? Is this real? Turns out, it was… and, in an embarrassing Aunt sort of way, I feel incredibly proud of the band these days.
Monsieur Periné's second album Caja De Música was produced by Eduardo Cabra (AKA Visitante from Calle 13) and it's a gem. It's an album that bakes a delicious cake out of their trademark jazzy style, adding deep Latin American instrumentals and melodies, with the slightest dash of pop. Each song sounds like it was nurtured with love before it was put out into the world. The band won a Latin Grammy for this album in 2015, it is up for an anglo Grammy and, despite your feelings toward awards shows, the recognition is so beyond deserved.
Of course, the album is full of love songs. Music like this almost needs to be about love. The first song on the album, "Nuestra Canción", is a collaboration with sultry-voiced Dominican singer Vicente Garcia. The track is about fleeting love and emblematizes the group's jazzy style, a style that appears to have walked through the 1920s and refused to shake the dust off.
As the album continues, the group throws more into the mix. With the song "Tu M'ais Promis" (which is mostly in French with fluid transitions in and out of Spanish) the band plays with abnormal melodies, samba-esque percussion and whistle-heavy interludes. It's as if Jorge Ben walked through the middle of the song and tried on one of Catalina's dresses.
A stand-out track is "Déjame Vivir" ("let me live" or, in the context of this song: "leave me alone"). The song's about the bitter ending of an affair. It sounds distantly like a bachata with elements of bolero and other little pieces of tradition woven throughout. For a song that's bitter, it's quite sweet.
Later on in the album, "Cempasuchil" features none other than Ruben Albarron of Café Tacvba. The song, whose name means "Marigold", was written during the group's travels in Mexico and pays tribute to Día De Los Muertos (specifically the tradition of celebrating life rather than mourning). Ruben's and Catalina's iconic voices dance with each other in their take on a life-affirming danzón.
Throughout the rest of the album you have pure pop ("Llore"), a look at what would happen if the band tried to be punk ("Incendio"), blissful songs about life at sea written with fellow Colombian musician Esteman ("Marinero Wawani"), and a song culminating in a message of freedom, for both the album itself, and for women. The song "Mi Libertad" begins with a hypnotic charango riff and continues with Catalina humanizing elements of music, as if to announce her own liberation: "soy una aventurera, una madrugada en soledad, soy una guitarra que canta al viento' she sings. The song (which is followed by a swingy outro) is a powerful way to end an album that has so obviously been a maturation of the band in terms of their sound, production, and also their message.
Even the album's name is a gem. A 'Caja de Música' is a music box, something that inherently frees a song from its confines. These sounds go far beyond the box that they come in. They traverse traditions, they question musical structures, they question the troubling nature of dying love and they confront the world in which they exist. This is not just an album to blast while you're cooking eggs in the morning (though it's admittedly good for that too), it's a profound declaration of a band that knows exactly who they are, that band I saw in a Youtube video four years ago, embracing their strangeness, and defying anyone who tells them to stop.
Caja de Música is available from Amazon UK, Amazon US and iTunes

Follow Sounds and Colours: Facebook / Twitter / Instagram / Mixcloud / Soundcloud / Bandcamp

Subscribe to the Sounds and Colours Newsletter for regular updates, news and competitions bringing the best of Latin American culture direct to your Inbox.
Share: