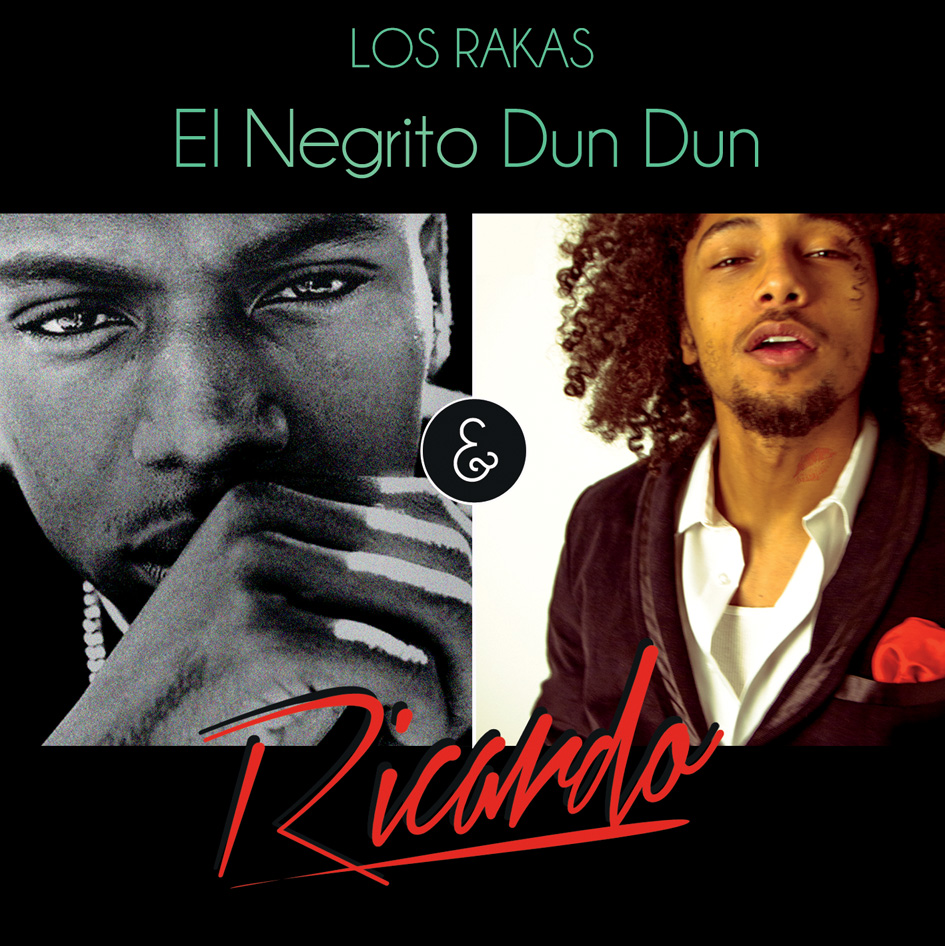 New album by Los Rakas: 'El Negrito Dun Dun & Ricardo'
15 April, 2014
Latin America's love affair with the reggaeton, urbano and Latin hip hop genres shows no sign of letting up, so Oakland, Calif.'s Los Rakas couldn't have picked a better time to release their major label debut album.
"El Negrito Dun Dun & Ricardo" (on Universal Music Latino) contains 14-tracks of the trademark-for-those-in-the-know "Raka" sound—plena– and reggae- infused hip-hop with a global bass edge. But this album has two clear sounds.
It begins with several quasi-autobiographical tracks by Raka Dun ("El Negrito Dun Dun"). With a voice very reminiscent of compatriot and father of reggaeton, El General, Dun's hip-hop and reggae songs tell an immigrant love story. The first single off the album is Dun's upbeat hip-hop/reggae banger, "No Tan Listo" (They're Not Ready.)
The next seven tracks tell the story of Raka Rich ("Ricardo"), who while very much influenced by his Panamanian roots, is a product of the Bay Area on the West Coast. Some of his songs are clearly rooted in house music of the 1990s, and the song's themes center around a young man who wants and gets it all.
Los Rakas have been on a steady rise for the past seven years. They take their name from the Panamanian word "Rakataka, " long a slur used to describe someone from the ghetto. The duo "reclaim" the term into a proudly touted badge for cultural rebels "looking to inspire and embolden fellow 'Rakas' to become successful despite their circumstances."
In fact, one of my favorite tracks on the album, Dun's "Sueno Americano," is an apt track for the immigration debate occurring in the States these days. It tells the story of a frustrated young immigrant who faces the death penalty after a botched armed robbery, losing his best friend (played by Raka Rich in the music video) and the American Dream in the process.
Another track to look out for on the album is a re-release of a single the duo released last year, "Africana," a dancehall-tinged tribute to Afro-Latina women. Produced by Los Angeles' Yeti Beats, it finds Raka Rich & Raka Dun exalting black and brown women from all across around the world, with a hook that ends in:
"Africana, eres number one" (Africana, you're number one.)
The pair call for their Afrolatina sisters, mothers, and aunts, to truly love themselves to recognize their power and beauty:
"La mamá de mi papá es negra / La mamá de mi mamá es negra / Ay como quiero a mis negras Latinas, Africanas / Ellas todas son bellas." (The mother of my father is black / The mother of my mother is black / Oh how I love my black women / Latinas, Africanas, they are all beautiful.)
Los Rakas have been developing their uniquely diverse style and 'Raka' movement for seven years now, with Latin American tour stops in Colombia, Panama, and Mexico. Now with the backing of a label, not only will they continue to carve a lane as pioneering, fearless creators without a set genre or cultural identification limitation, but they have plans to tour throughout the rest of Latin America and Europe.
They'll also continue to make some interesting collaborations.
The group has been in the studio with Blondie (for their upcoming album), and Far East Movement (for their upcoming album), as well as Los Angeles-based producer Scoop DeVille (Kendrick Lamar, Snoop Dogg), for a special project out this summer with Green Label Sound. And, throughout the rest of the spring and early summer, Los Rakas are touring nationally.
Watch the video for Sueño Americano below and pick up their album on iTunes or other digital retailers. BONUS: For those who like to read (or would like to learn) their lyrics in Spanish and English, click here.

Follow Sounds and Colours: Facebook / Twitter / Instagram / Mixcloud / Soundcloud / Bandcamp

Subscribe to the Sounds and Colours Newsletter for regular updates, news and competitions bringing the best of Latin American culture direct to your Inbox.
Share: