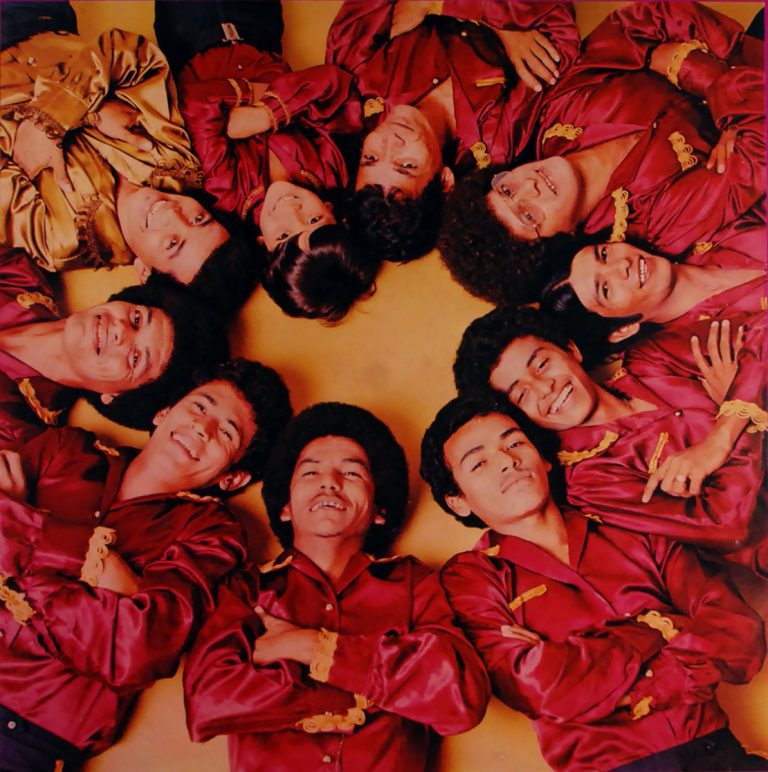 New Colombian Music Vault #1
19 August, 2020
Over the years, we have done a judicious work of highliting the freshest and most visionary sounds coming out of Colombia. During recent times, the country has become a true powerhouse for music, and we believe it's time to put the spotlight on those releases that might have gone past the radars of our beloved readers, but still deserve a chance inside their sharp and sophisticated ears. From bassy tropical remixes and re-edits, to prog-rock jazz fusion, here's our first roundup of new and hidden Colombian gems.
Dorado Kandua – "Truequeo"
Dorado Kandua is yet another highly talented ensemble coming out of Bogotá's renowned live and improvisational music paragon matik-matik. Led by bassist Edgar Marún and singer/saxophonist Epiana Murillo, the band's second single "Truequeo" depicts a lively call for the much needed habits and practices of local production and trade among neighbouring communities. Though heavily influenced by the jazz canon, the project mostly aims at a fresh reinterpretation of afrobeat and highlife, and it features a blend of blunt percussion, lush brass hooks, sax solos and Murillo's ancestral, highly energetic chants. The band is also set to self-release an EP in the upcoming months.
Minuk – Aurora
Minuk is the Swedish-Colombian husband-wife duo of Alejandra Ortiz (Lulacruza) and Marcus Berg (Kultiration/Markandeya). Accurately described by them as "the loving confluence of two crystaline streams gushing with Scandinavian purity and South American earth medicine", the project's debut album showcases a myriad of therapeutic vocal harmonies that are eerily reminiscent of Alejandra's Lulacruza days, merged into a landscape of string phrases built upon guitars, violin, charango and cuatro. Besides the more earthy, Andean-influenced tunes, the project leaves some open space for a couple of organic reggae-infused ballads starring Berg's pristine vocals. Definitely a grounded and eclectic release worth a listen in times of mental despair and in search of a sacred presence.
Abelardo Carbonó – "Zelo Zelo"/"El Cucaracho" (feat. Eblis Alvarez)
Caribbean folk revival institution Palenque Records have turned their record pressing machine to full force in 2020. Back in mid-July, the label put out two marvellous singles encapsulating the past and present of Mr. Abelardo Carbonó, king and godfather of psychedelic champeta. On the one hand, "Zelo Zelo" brings back a legendary track that Mr. Carbonó recorded in the 1980s for Felito Records, the Barranquilla-based studio in charge of "La Champeta de Felito", as well as some of his most iconic releases.
On the other hand, "El Cucaracho" is a modern and amusing homage to the traditional rhythmic base and guitar melodies of champeta, with a subtle splash of futurism and psychedelia from the hands of Colombia's most renowned tropical scientist, Eblis Alvarez.
llilli – Dalia EP
Ever since its origins, Pablo Escallon's career has been successful, yet enigmatic. From colluding with now mainstream pop famed Esteman in his beginnings, to harvesting a cultish fanbase around his old band Planes (Estudios Universales) and their solitary but acclaimed 2014 full length release Las Américas, Pablo always seems to be dwindling in the dark before surprising us with a new project. This time around he's back with llilli, a conceptual mix of dream pop, ambient, and his exquisite, ever more mature songwriting skills. The lyrics of Dalia EP were written together with Mexican composer Andrés Acosta (a.k.a. Andy Mountains and Peras al Olmo), and they narrate the story of a misunderstood prophet girl, who was turned into a deity by her executioners once her era-shifting predictions came true.
Balandra – "Muere un Ruiseñor"
This is the first snippet off Balandra's second album Aviario. After a good six years of being weaved by the voices of Andrea Hoyos and Ana Romero, the project has found itself in a much more focused stage, where they've discovered a deviation from their formative jazz influences, into a route that is more significantly inspired by the contemporary Latin American singer-songwriter repertoire, the likes of Jorge Drexler and Natalia Lafourcade. "Muere un Ruiseñor" was presented with a self-produced video, and it pays tribute to the transcendence of the sung human voice, depicted in the work of renowned Totonaco poet Manuel Espinosa Sainos.
De Juepuchas – "El Curramba A Lo Bien"
During the last couple of years, De Juepuchas has fully reactivated its operations in order to deliver a constant flow of both remixes and original compositions. This has shaped the project as a golden standard in the fine art of sampling iconic tracks that are rooted in the collective psyche of Colombians. "El Curramba (A lo Bien)" found producer Diego Maldonado creating this Barranquilla carnival/picó-inspired song on the Korg Gadget 2 mobile app, and dabbling in the innovative field of "pocket music". Besides the original "Batalla" mix, the Remixeado a lo Bien EP, contains remixes by techno-tropical nightlife ambassadors Cero39 and Dani Boom.
San Quirama – Curacas
On his latest EP, Medellín-born producer San Quirama seems to be wandering around in the middle of an introspective and ethereal journey that offers reverence to Curacas, otherwise known as Taitas, Abuelos, Guías, or simply put, spiritual guides capable of finding the right balance between everyday life and a spiritual sphere of transcendence. Envisioned as a sequence of curative mantras, the EP was produced under the lens of Chilean label New Latam Beats, and it presents an honest work of wonder, and a deep search for the origins of magic.
Mandril! – "Mandriliando"/"Pájaros"
Mandril! Is the most recent addition in the roster of up-and-coming Bogotá-based record label Discos Infante. With no other formal previous releases, the band came out a few days ago with a double-sided single featuring the jazz infused, prog-rock banger "Mandriliando". Centered around a heavily distorted guitar motif and solos by prolific bassist Nicolás Gámez and guitarist Felipe Walker, the song aims at securing Mandril! a spot amidst the prosperous family of power trios and math/jazz rockers in the city over the past five years, a family commanded by bands like Hermanos Menores, Montaña and Los Niños Telepáticos.
Cerro Oriental – "Neblina (Otro Juego)"
After touring Buenos Aires for thirteen years, Santiago Rudas returned to Bogotá. Inspired by the city's landscapes, which seemed at the same time familiar and foreign, he wrote a hymn to what is new and what is gone, what remains and what will come. "Neblina" is the first release from this project to make it our way, and although it might seem like an average rock n' roll ballad for starters, the song will dive you into an enjoyable, unexpected and psychedelic transition that keeps us looking forward to the upcoming deliveries from the band. The single was released by the newfound alliance of Bogotá-based labels Enlace Oculto and Discos Cabeza.

Follow Sounds and Colours: Facebook / Twitter / Instagram / Mixcloud / Soundcloud / Bandcamp

Subscribe to the Sounds and Colours Newsletter for regular updates, news and competitions bringing the best of Latin American culture direct to your Inbox.
Share: