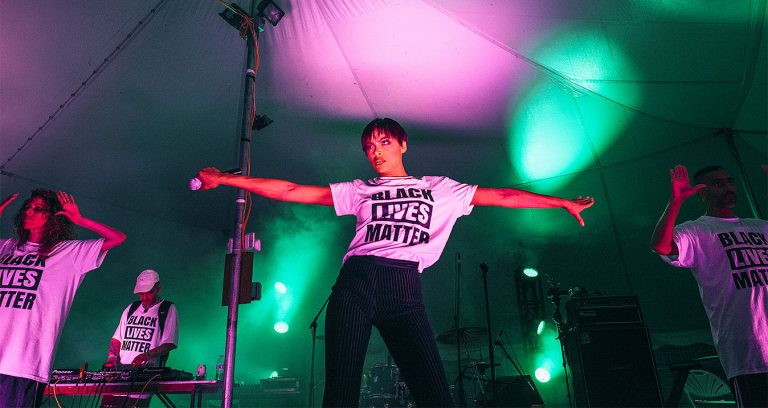 [Photos] AfroLatinoFestNYC: 'Black and Brown es Bello'
14 July, 2016
At Sounds and Colours, we cover cultural music, film and art events spanning the globe with a clear focus on Latin America. Diversity is a constant. We interview artists, who cite a wide array of global influences, and we are often in the presence of beautiful and diverse crowds at many shows.
Yet there was extra something special about the diversity in person and spirit at the 2016 Afro-Latino Festival in New York. Perhaps it had to do with the tough week that the United States had just lived through. Five police were shot and killed in Dallas, Texas, during a protest against police brutality, just days after two black men were killed by police in separate incidents in Louisiana and Minnesota.
This is a time of tense discussion and, at times, heated debate, about race and bias in the States. It was nice to see the "Black Lives Matter" slogan represented by artist Maluca Mala and her dancers, while attendees donned t-shirts that read, "Black and Brown es Bello," and "Orgullosamente Afrodescendente (Proud afrodescendent)" Moving words by performers Princess Nokia, Nina Sky, and more, were also welcome.
Here are just some photos of this all too important weekend that celebrates all things AfroLatin! For more information, visit the organization's website.