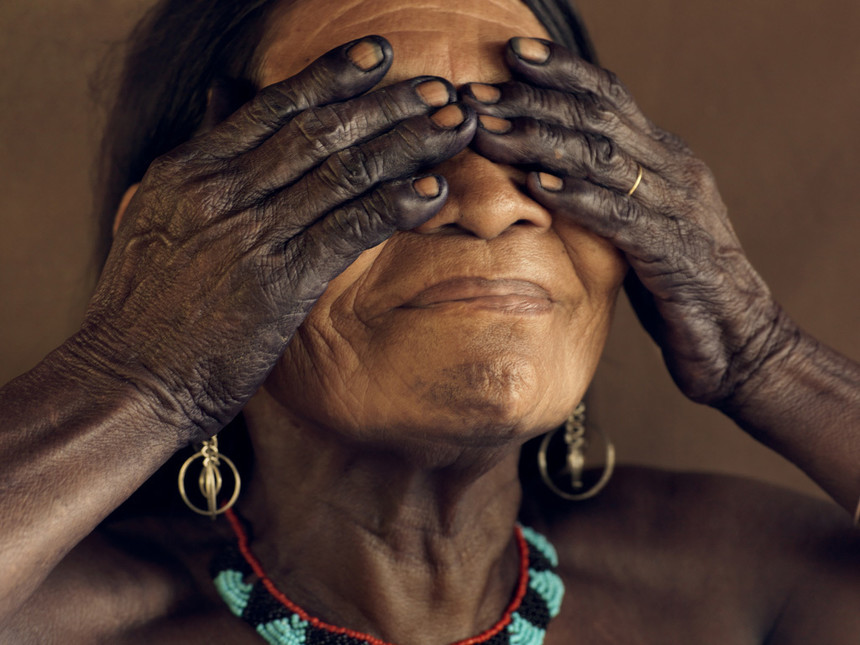 Piers Calvert's 'The Way We Are Now' Exhibition
16 July, 2015
Piers Calvert, driven by a sense of adventure and duty to the world's culture, headed to Colombia to record the indigenous populations of the Colombian Amazon. With clients such as the Sunday Telegraph, Sunday Times Magazine and The Economist, his talent has been presented to the global population, with obvious success.
What drew his interest to the topic was a picture taken by Thomas Whiffen in 1908 titled "Okaina Girls".
"In these times of cultural assimilation, traditions, past-times and languages are being lost across the globe, and merged into one great homogeneous soup. Anthropologists, linguists, scientists, photographers and videographers are all scrambling to record what they can from thousands of different cultures that are fast disappearing, lest they soon be gone forever" – Piers Calvert
Calvert has not only captured the ancestral artistic practice but he has also presented it in a way that will educate his audience. Small summaries of why the natives were dressing themselves the way they were and why they had painted themselves the way they did are available beside the images. A very important touch, which allows those viewing the images to connect to it, being able to share their thoughts with others.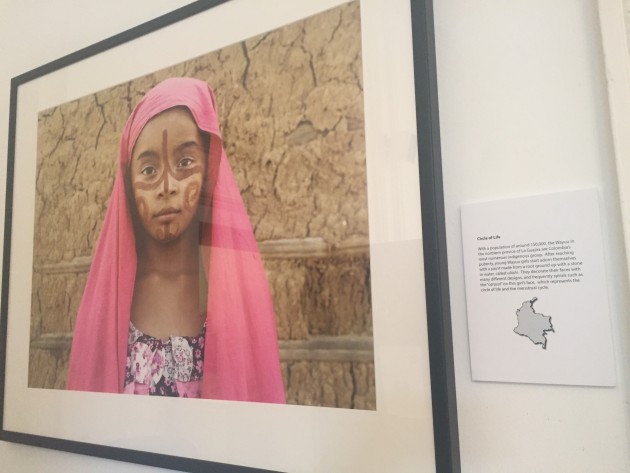 Photo by Ana Young
As I walked around the room, I could overhear remarks from those present stating that they were surprised that such traditions still existed. When talking to Piers himself, we exchanged our knowledge of how their traditions were still being kept alive. From what he experienced, he explained that whilst the tribes were trying hard to pass on ancient rituals to the younger generation, they could not deny the need of modern items in their day-to-day lives.
I had earlier observed that even when wearing ceremonial clothing, items of modern western culture were still visible – keys, watches, mirrors. Piers also commented that some of them were in fact wearing football shorts under their garments. This all shows how modernity could easily swallow up early ways of life and smother one's culture. This all highlights the importance of spreading, as much as possible, the knowledge of their culture – as a means of educating others about their importance and preventing future generations from acting on ignorance and thinking that they are not important.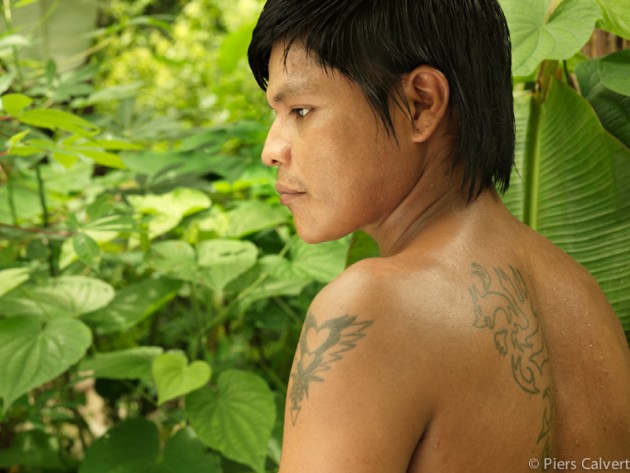 Maybe that's the reason why many of us overlook the fact that many of the areas that serve as their homes are being overtaken by big companies, to aid the living of those of us who live the "acceptable" way of life.
The exhibition is set up in a way that took me on a journey of information and excitement for learning more about a culture that is so different from mine, so much so that when arriving at home, I couldn't help but look more into it.
Piers Calvert's exhibition The Way We Are Now is on until August 4th, between 9:30am-1:30pm at the Consulate General of Colombia in London, 35 Portland Place W1B 1A. Organised by Sandra Higgins.
You can find out more about Piers Calvert at pierscalvert.tumblr.com and pierscalvert.com.
More information about the exhibition can be found at sandrahiggins.com and discoverartnow.co.uk.

Follow Sounds and Colours: Facebook / Twitter / Instagram / Mixcloud / Soundcloud / Bandcamp

Subscribe to the Sounds and Colours Newsletter for regular updates, news and competitions bringing the best of Latin American culture direct to your Inbox.
Share: