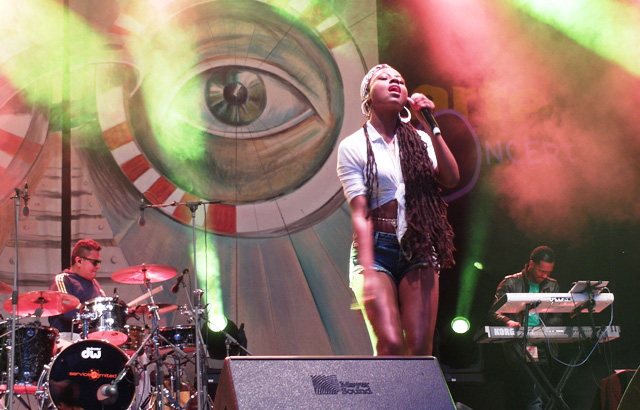 Rudolstadt Festival – The German Woodstock of World Music
14 July, 2016
Every year in early July, you can get in touch with music from all over the world in Rudolstadt, Germany. It's then that the 1240-year-old Thuringian town of 24,000 inhabitants invites approximately 1,000 musicians from around forty countries, and hosts up to 80,000 world music fans from Germany and its neighbouring countries for four days. The Rudolstadt Festival starts on the first Thursday of July and lasts four days. Mingling with the crowd, you feel a peaceful and special atmosphere, where you have the opportunity to listen to a mix of traditional and modern tunes from all continents.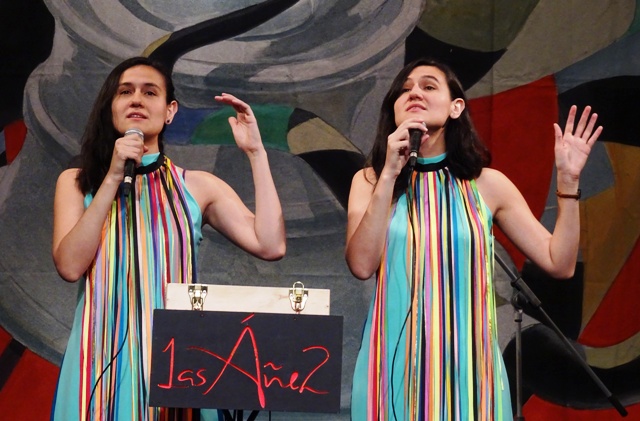 Las Anez
Every year you will find something new. You might watch some stomping and jingling Morris dancers from England, powerful drummers from Burundi, graceful dancers from the Balkans, or musicians from Asia in their colourful costumes, to name just a few of about 270 performances that take place on twenty-five stages, scattered all over town, from 11am until far after midnight.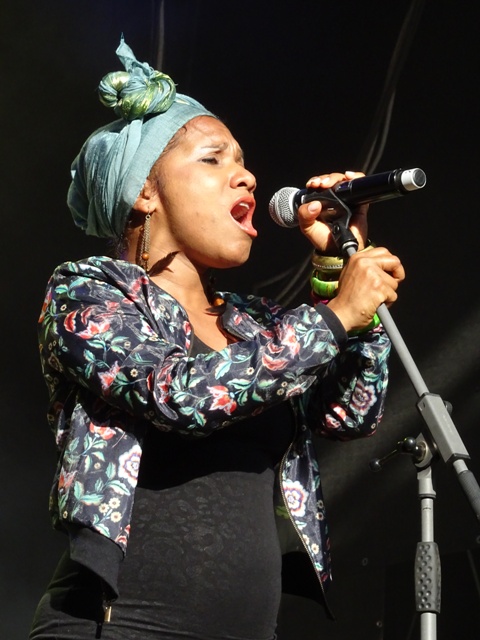 Sidestepper's Érika Muñoz
The festival this year, which took place from 7th to 10th July, featured traditional music and cumbia from Colombia. The band Sidestepper (pictured above), who are considered one of the pioneers of electronic cumbia, introduced songs from their new album Supernatural Love, and Carmelo Torres (pictured below), a great representative of the cumbia sabanera style, sang tales of life, work, love and nature in his homeland, accompanied by his accordion as well as different percussion instruments and bass guitar. The multi-ethnic band Profetas (pictured top of page) played a mix of afro-Colombian rock music, reggae and hip-hop songs telling stories from the streets of Bogotá, which made the audience dance in Heinrich-Heine-Park at the banks of River Saale.
Las Anez, the twins Juanita and Valentina Anez sang contemporary songs and their own compositions in two voices and different octaves, accompanied by two dancers, who impressed the audience with artistic and graceful choreographies on Rudolstadt's market place and in its theatre. Edmar Castaneda (pictured below), accompanied by trombone and drums, produced a totally unique sound of symphonic fullness, rapid chords, melodic figures and euphoric Latin American jazz rhythms on his harp, which raised spontaneous applause by the audience in the courtyard of Castle Heidecksburg, the landmark of Rudolstadt.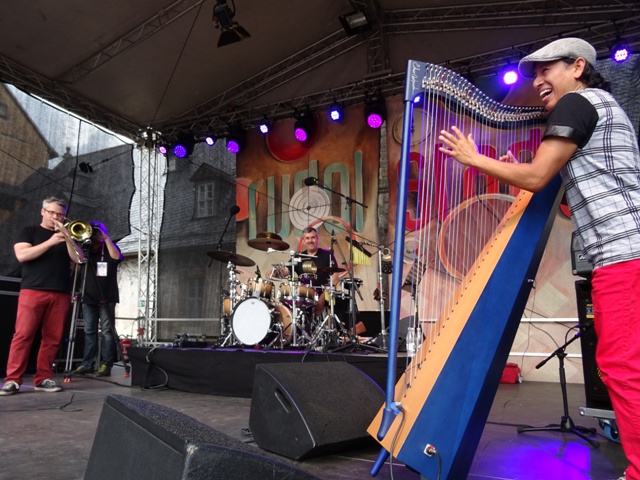 Edmar Castaneda
The Colombian exile-musicians of M.A.K.U. Soundsystem, who call themselves an afro-Colombian punk and ethnic funk band, mixed Latin folk music, psychedelic rock, afro-beats, Caribbean grooves and soul music, and the young musicians of Rancho Aparte (pictured below) played chirimia, a brass-led dance music from the Pacific state of Cauca. The band RetroVISOR provided a blend of rock music, electronics, cumbia and Latin styles with indigenous songs, old ballroom hits and thumping beats below the lights of their visual show, and all the musicians' and dancers' performances in Rudolstadt were complemented by several lectures and reports about Colombian music styles, auditions with native music instruments as well as a photo show called Sketches of Colombia.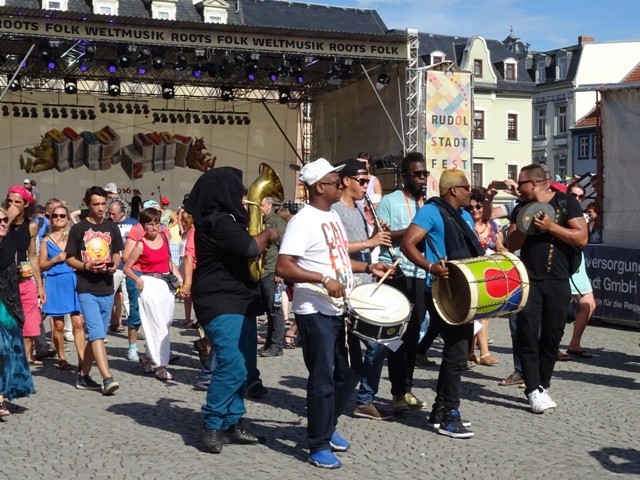 Rancho Aparte
However, the festival offers more than just music. On the "Street of Instruments", you can buy didgeridoos, guitars, fiddles or piccolos. You may try panpipes, accordions, bongos, and other German or foreign music instruments. You can also look for cassettes, CDs, and old records at the stalls or browse through numerous books about folk and world music. Children enjoyed watching the festival clowns or playing games with the "Colombian Coffee Princess Bohnita" at their own children's party in Heinrich Heine Park, and when you get thirsty and hungry from the hustle and bustle of the festival, you can have a steak or a genuine Thuringian sausage, grilled over a charcoal fire, or exotic cuisine from Turkey, India, and other countries of the world. And of course, you should not miss a swig of beer with new friends and drink to the charm and hospitality of Rudolstadt and its World Music Festival.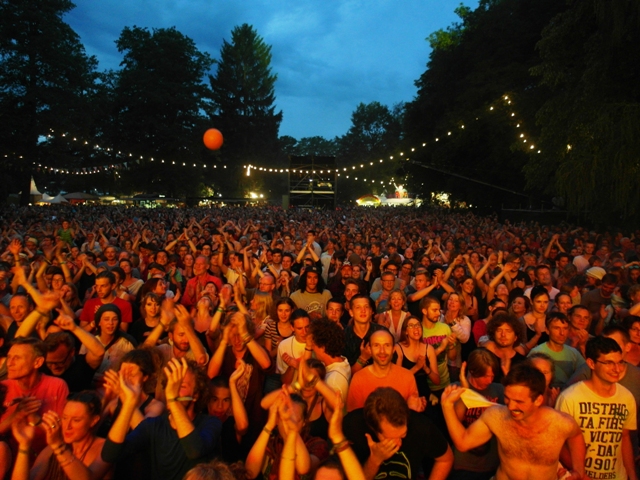 Audience for Profetas
If you are intrigued now, prepare your backpack and take your tent, or grab your suitcase and book a hotel room, to experience the next Rudolstadt Festival, which will feature music from Scotland and take place from 6th to 9th July 2017.
More information and photos at rudolstadt-festival.de
Text and photos by Joerg M. Unger

Follow Sounds and Colours: Facebook / Twitter / Instagram / Mixcloud / Soundcloud / Bandcamp

Subscribe to the Sounds and Colours Newsletter for regular updates, news and competitions bringing the best of Latin American culture direct to your Inbox.
Share: