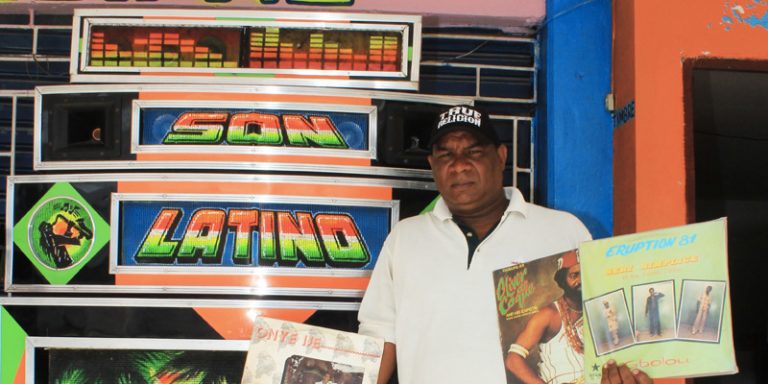 Vinyl Lovers: Jhonny Ortiz, A Picó Original
19 August, 2019
Jhonny Ortiz is the one who introduced me to the rumble of Colombian sound systems! I first met Jhonny Ortiz at a picò party in Barranquilla. We started talking about each other's work and he kindly invited me to visit him in Pasacaballos (a short drive from Cartagena), because he had a gig at the end of the week. I came by Monday and I had the great opportunity of experiencing the preparation of a giant machine called 'El Son Latino', which together with its playlist, was going to be part of a memorable musical rumble on the coast!
Could you please introduce yourself?
My name is Jhonny Ortiz. I am from Barranquilla but I am now living in Pasacaballos, Bolivar. I work as an independent record seller and I am also the owner of the picò 'El Son Latino'.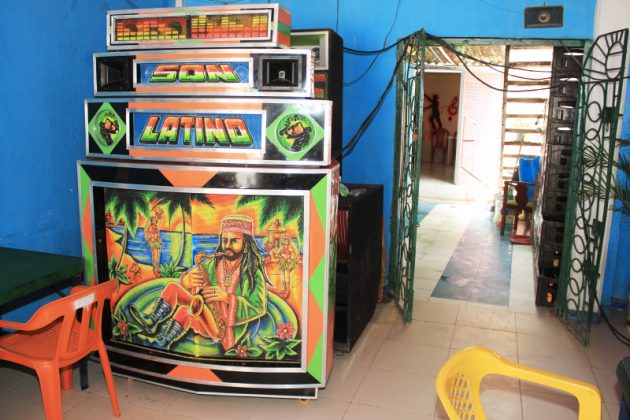 How many records do you have in your collection?
Well, half of my record collection was in Barranquilla but since my house crashed down years ago, I lost a lot of records. It's been 15 years that little by little my record collection is getting bigger like it used to be. At the moment, I have 5,000 LPs.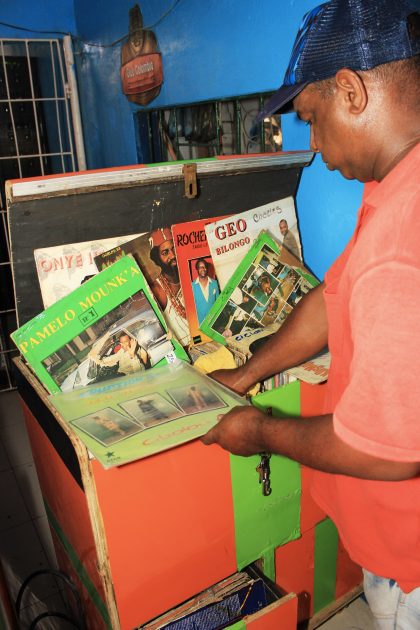 What is your favourite genre of music?
Most of all I have African music! because this is the type of music I love the most. I also have salsa, jibaro, charanga, Cuban music, etc. I have all types of music.
What is your favourite record?
My favourite record? I have lot of them not just one! But I would say a record that my mother used to love. A classic costeño song from Lisandro Mesa "La Miseria Humana". This is one of my favourite records because it reminds me of my youth, when I first started playing music with 'La Situaciòn de Jhonny', the turntable I had before I set-up 'El Son Latino'.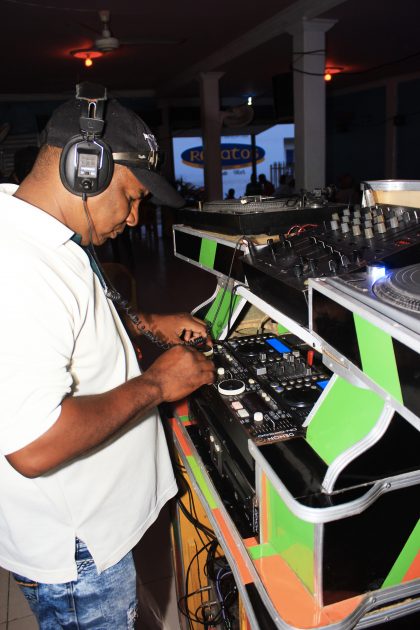 What does the record collection mean to you?
My record collection represents everything for me because I would not survive a single day without music. I could be having the most boring day but when I play music it brings joy to my life. The record "El Turco Perro" from Anibal Velazquez is also a song that brings back a lot of memories of my youth. I used to play that song when I started to DJ in Barranquilla on picòs such as 'El Sibanicú' owned by Carlos Vanegas or 'El Timbalero' owned by Alex Aleman. Step by step I gained the skills which led me to reactivate 'El Son Latino'. This machine is everything for us. 'El Son Latino' brings harmony and anything else we need in the house. You know, this is my mother who started this machine. But when she died, the picò died as well. We spent many years without using it. But 10 years ago we decided to bring 'El Son Latino' back to life. The picò is 46 years old now and this is a great pleasure for my wife and I to make it resonate in the neighbourhood for the party people of Pasacaballos and Cartagena.

Follow Sounds and Colours: Facebook / Twitter / Instagram / Mixcloud / Soundcloud / Bandcamp

Subscribe to the Sounds and Colours Newsletter for regular updates, news and competitions bringing the best of Latin American culture direct to your Inbox.
Share: