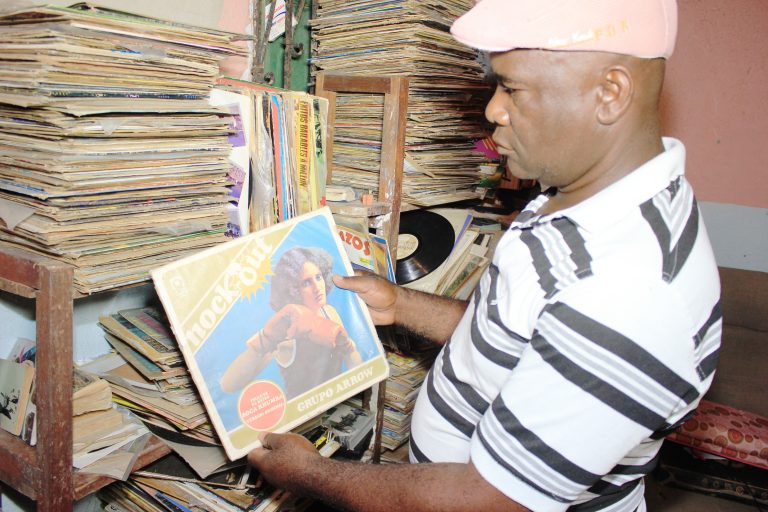 Vinyl Lovers: Sidney Reyes Reyes, Barranquilla's 'Musical Library'
14 November, 2018
Sidney Reyes Reyes aka 'the Musical Library', is the very first person you need to contact if you plan to go to Barranquilla, on Colombia's Atlantic coast, to investigate Afro-Colombian culture. His work is well known in the country, as he is also the person who introduced me to many people I now know in Colombia. When we met, we spent most of the time in his neighbourhood (El Valle) with his friends talking about records.
There have been many articles and videos published in recent years about the picó culture, and its links with African music, but Sidney barely featured [Sidney was actually interviewed for an article on African music in Colombia for our Sounds and Colours Colombia book], so I had to pay my dues in the first of this series of Colombian portraits, featuring videos, photos and text that bring Sidney and his love of African music and Afro-Colombian culture to life.
Watch the video of Sidney Reyes Reyes discussing his love of records here, and continue reading for a full interview and photos.
Could you please introduce yourself?
My name is Sidney Reyes Reyes, I am 53 years old. I was born in the city of Barranquilla and my parents are from San Basilio of Palenque. My main activity is radio announcer but for many years now I have been collecting and investigating African music.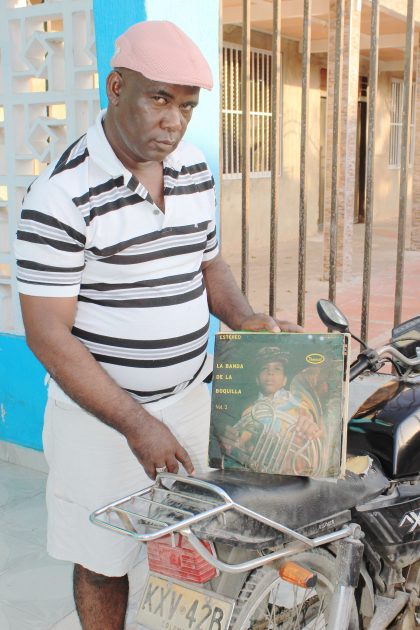 How many records do you have in your collection?
I have about 5,000 LPs in my record collection. Most of it is African music, which is my favourite. I have music from the West Indies (Guadeloupe and Martinique). I have Latin and Afro salsa, and in addition to that, a lot of so called romantic ballads. I also have Dominican music such as merengue.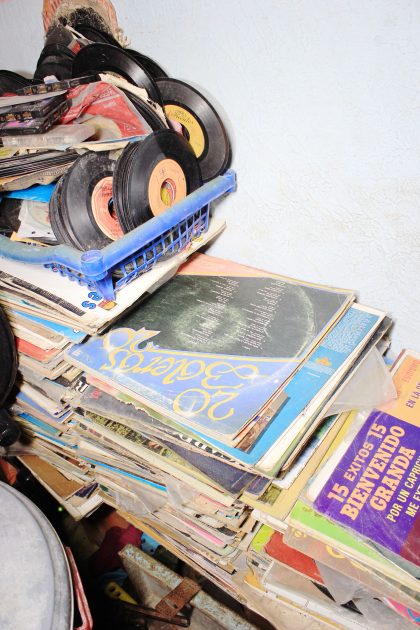 Tell me more about your radio show?
The name of my radio station is Benkos FM Estereo. It was founded five years ago with the idea that we, the afro-descendent community, could listen to the music that we enjoy the most. It was in the 70s that people started to listen to African music in Barranquilla and now this radio station has a program called Africano. This program is fully dedicated to African music, its culture and tradition in Africa and Colombia.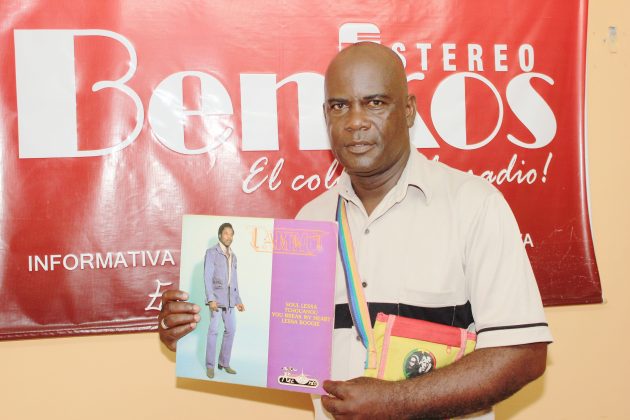 When did you start collecting records?
My record collection is about 30 years old now. I started it when I was a young boy with the money that my parents gave me for school. I kept that money and started to buy records. I also started to get in touch with African artists. The very first one of them was Bopol Mansiamina who now lives in Paris (France).
What is your favourite record in your collection?
Many of my favourite records weren't known in Colombia back in the day but I've been introduced to them thanks to my record seller contacts in Paris. For example, there is a song considered as an anthem for the Palenqueros "Papa Bonheur" by Koffi Olomide. Another one from Wenge Musica called "Kin e Bouge". There is also this song from Sam Mangwana, "Transberos". That song is very famous in the afro community of the Atlantic Coast of Colombia.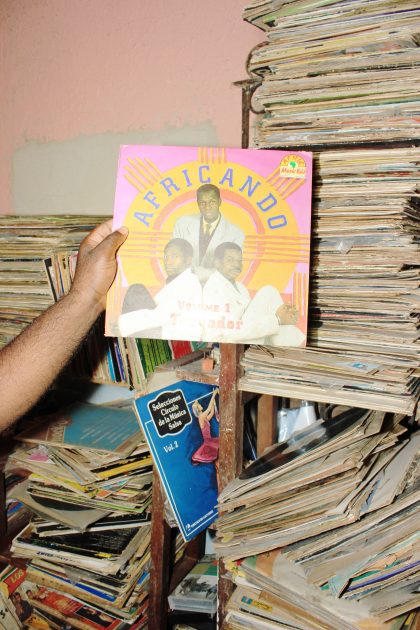 What does the record collection means to you?
This record collection means a lot to me. First and foremost, it has allowed me to participate in a lot of events as an investigator. When I go to conferences, I always take some records with me and explain to the audience what type of music it is because the African rhythm wasn't known here. This record collection is also something hereditary for me. My father was a musician and my children also enjoy African music. The day I come to pass away, my children will still have a vivid memory of me through what I'm leaving to them: my great collection of African music.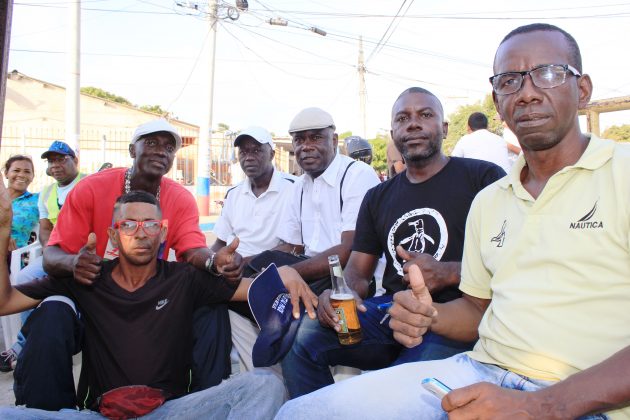 Photos and video by The Society Fish
Video artwork by Superfeat

Follow Sounds and Colours: Facebook / Twitter / Instagram / Mixcloud / Soundcloud / Bandcamp

Subscribe to the Sounds and Colours Newsletter for regular updates, news and competitions bringing the best of Latin American culture direct to your Inbox.
Share: