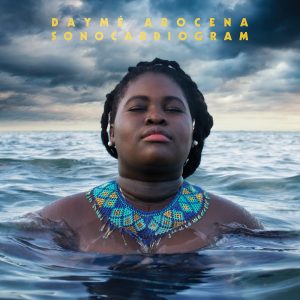 Review
Daymé Arocena – Sonocardiogram
Cuban singer and composer Daymé Arocena has become one of the most widely recognised figures of Latin American jazz in recent years. Having studied music at Amadeo Roldán Conservatory, she has combined her classical training, love of jazz and Afro-Cuban heritage to form an oeuvre that is highly technical, wildly inventive and undoubtedly Cuban. Following on from the success of her previous records with the UK label Brownswood Recordings, Arocena has just released Sonocardiogram, an album pumped with so much energy that it practically erupts from the record as you listen to it.
The title came from her band's intention "to create something that was a snapshot of who we are inside", like an echocardiogram showing the inside of your heart. It was recorded in a repurposed art studio in Havana with a band of virtuosic Cuban jazz players, and sees Arocena blend Afro-Cuban music with contemporary jazz in a striking, bold way. Nodding towards her classical sentiments, Sonocardiogram is carved up into 3 'suites' made up of 3-5 movements each, which are based on such contrasting themes as santería deities and experiences of love.
As we have come to expect from Arocena's work, Sonocardiogram takes us through its twists and turns at an exciting (if sometimes dizzying) pace. The singer's talent as a slick arranger is on clear display for us throughout, and the sheer force of her vocals drives the album forward from start to finish. What sets this apart from her last album Cubafonía, however, is the darker, more intense energy that flows through it, as well as the more abrasive quality of Arocena's singing. The instrumentation offers a more modern quality, as electric keys and bass are used throughout instead of their acoustic counterparts, and the album is completely absent of any big-band jazz orchestration. This serves to give Sonocardiogram a quite different overall aesthetic from its predecessor, one that is exciting and current, but perhaps more challenging for some listeners to get to grips with.
The traces of Cuban music in this album are distinctly more African than Latin, particularly in the first suite "Triología". Its first movement, "Oyá", uses a drum kit to emulate the African percussion that sits under vocalists in Cuban rumba music, and the group chant that rides through the climax of the final movement "Yamayá" similarly borrows from this traditional style. These more rootsy Afro-Cuban moments are mashed together with crashes of contemporary jazz, though not in a way that remotely corresponds to the 'smooth' connotations of Latin jazz. One of the highlights of the album is "Para el Amor: Cantar!" when Arocena hands the reins over to the band for Jorge Luis Lagarza Pérez's keys solo. The group's improvisatory skill gets a chance to blossom here, which makes the spirited refrain that Arocena follows with all the more exciting.
At times the music is so dramatic that it almost sounds theatrical, most notably when a full, ethereal-sounding choir erupts into the colossal ending of "Oshún". These moments seem to be at odds with Brownswood's assertion that Arocena has "has stripped everything back to the core" on Sonocardiogram. Whilst the band may be smaller, the raw capturing of their playing is allied to a dense production, filling the space that horns and percussion used to fill. Bold and virtuosic, Sonocardiogram makes it clear that Daymé Arocena is definitely someone we should all still be paying attention to.
Sonocardiogram is out now on Brownswood Recordings

Follow Sounds and Colours: Facebook / Twitter / Instagram / Mixcloud / Soundcloud / Bandcamp

Subscribe to the Sounds and Colours Newsletter for regular updates, news and competitions bringing the best of Latin American culture direct to your Inbox.
Share: