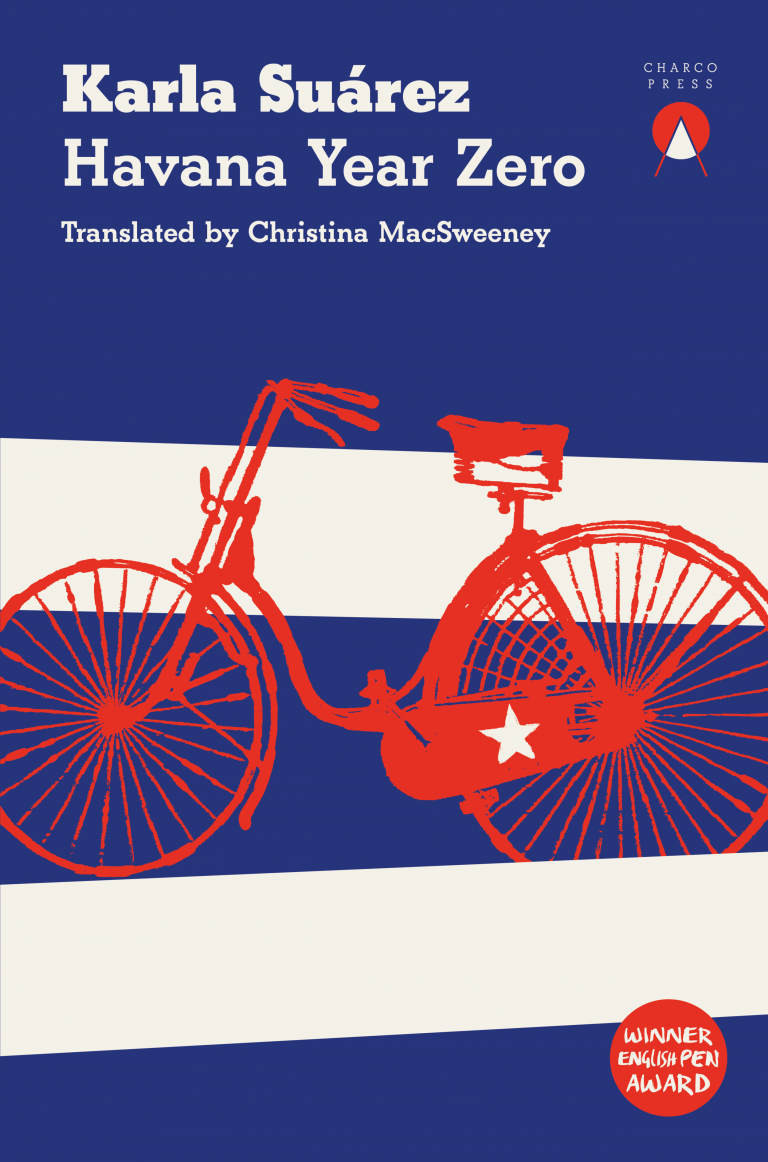 'Havana Year Zero' by Karla Suárez: Revealing Portrait of Cuba's Special Period
16 June, 2021
The year is 1993 and Cuba's economy is in deep recession after the collapse of the Soviet Union two years prior. There are shortages of almost everything. The thriving black market is the only source of food besides meagre rations of split peas and rice; transportation has reduced to almost nothing as a result of the lack of fuel.
The events of Karla Suarez's Havana Year Zero (translated into English by Christina MacSweeney) take place in the midst of this desperate, hopeless year, which the narrator Julia refers to as "the minimum critical point of a mathematical curve". She is a mathematician and begrudgingly gives classes at a local college for a living rather than live the life of a great scientist she once dreamed of.
Life begins to look interesting again when she learns something: the telephone was in fact invented in Cuba by the Italian Antonio Meucci. An original document with diagrams written by Meucci proves this fact, and her friend and former lover Euclid has seen it with his own eyes. The only trouble is that he has no idea where it is now.
Whoever can track down this document will bring prestige not only to Cuba but to themselves. This is an excellent opportunity for Julia's career, and the promise of some cash doesn't hurt either during these tough times. And so begins the search for Meucci's original diagram.
As it turns out, Julia and Euclid are not the only people after it. They become involved with a tangled web of characters, each of whom has a vested interest in finding the document. As the story twists and turns and the truth about each person's interest becomes clear, Suarez cleverly intertwines the true facts of Meucci's life and the invention of the telephone in a way that avoids turning it into a dry historical novel.
Julia's narration is peppered with mathematical references and wry observations on those around her. She can be infuriating at times, jumping from one conclusion to another based on emotion rather than evidence, despite her claims of being methodical and logical. However, all the threads are neatly tied together in a satisfying conclusion that makes up for a story that is at times chaotic.
The first of Karla Suarez's novels to be translated into English, Havana Year Zero is an interesting read that defies genre. Combining history, mystery and romance, it reveals the realities of life during the tough years of Cuba's Special Period, a life that may be full of hardships, but that the characters enjoy to the full. As Julia herself says: "we keep smiling, keep making love and dreaming", despite the odds.
Havana Year Zero is published by Charco Press and available from Bookshop (UK / US) and Amazon (UK / US)

Follow Sounds and Colours: Facebook / Twitter / Instagram / Mixcloud / Soundcloud / Bandcamp

Subscribe to the Sounds and Colours Newsletter for regular updates, news and competitions bringing the best of Latin American culture direct to your Inbox.
Share: