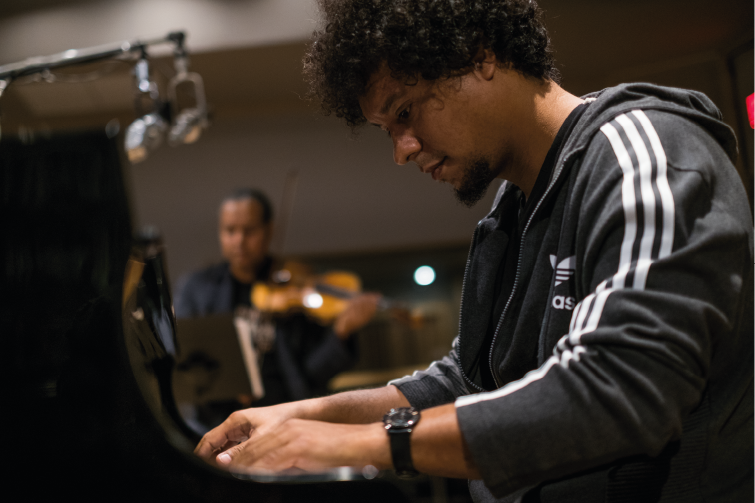 'Los Hermanos/The Brothers': Cuban-Born Brothers and Musicians Collaborate for the First Time
02 December, 2020
Aldo López-Gavilán's eyes open wide and round as he examines a vast gallery of vintage American cars in Detroit. On his first visit to the States, he comments ingenuously to his brother and host, Ilmar, "I didn't know that most of the Cuban cars of the 50s and 60s are from Detroit." His words serve to illustrate the vast gulf in communication between Cuba and the United States. Cuban-born Aldo was in the US visiting his brother for the very first time after visiting rights between the countries were briefly restored during the Obama years. While their prodigious musical talents had been recognised since childhood, divergent musical paths kept them far from each other for many years, but it was music that also kept the relationship strong.
Their story is told in Marcia Jarmel and Ken Schneider's 2020 documentary, Los Hermanos/The Brothers. It's a heartwarming tale. Aldo and Ilmar were born into Cuban music royalty. Their father, Guido López-Gavilán, is a composer, conductor and music educator beloved on the island. Their mother, Teresita Junco, was a much-lauded concert pianist, who hoisted young Aldo up onto a piano bench when he was 4. She died in 2009, leaving a rich legacy. Ilmar became a violinist, choosing to study and then live abroad, moving first to Russia, at 13, then England, and finally New York. Soon after Ilmar's departure, he and 8-year-old Aldo began a long distance ritual of sharing music, interpreting Aldo's compositions, and building on their dream to collaborate on an album of their own.
Los Hermanos/The Brothers focuses on the intimacies of the family life of the musicians and their families (both brothers have spouses who are musicians too). Theirs is a family full of inspiration to explore and create. The brothers' story pulls at your heartstrings in instances that bespeak the poignancy of their separation and their shared, almost unworldly devotion to music. Early video footage of Aldo offering up a composition to his older brother with pride and trepidation writ large on his face is such an instance. Also memorable are the close-ups of the brothers playing. Ilmar's face is often lost in grace, as if he were the conduit of a divine visitation, while Aldo smiles gently to himself, enrapt and savoring the lush passages of his creation.
Invited to Upstate New York mountain country on that first trip, Aldo takes in the sharp dissonances of red, white and blue stripes everywhere and the festive crowd of middle-aged and beyond couples, hundreds of folks, at an outdoor country fair, where they've come to listen to two world-class classical musicians from a nearby island that's been beyond most Americans' reach for 60 years. It's a poignant scene, seemingly free of rancor and rivalry, one that belies the stereotypes of two men of African descent from "enemy" country, as the brothers thrill and are embraced by their most unlikely crowd.
I was caught up short by a flash of conversation in which Ilmar, the loving older brother, seems to be trying to steer Aldo, smitten by the trappings of life in the US, into moving there to join him. Aldo looks wistful, declines the offer, talking about the potential upheaval moving would bring to his family, instead of lauding the riches of a musician's life in Cuba. I feared that Ilmar's good intentions would be interpreted as delivering his brother from hardliners and hardship, and into a life he truly might not want to live, tipping the film into yet another US-Cuban polemic. But I thought of the brothers' father Guido's précis of the Cuban Revolution: "It put the human being at the center." The observation wasn't egotistical nor "every man for himself," but metaphysical. Guido was speaking of the sense of dignity and self-confidence shared, and even of a greater purpose, by all members of the family, that is brought to light by the film. It's a sense that allows art to grow well-nourished from within, ultimately to be shared.
As a father, Guido's task has been a job well done. And as sons, whether of their father, of the Revolution, or both, Ilmar and Aldo López-Gavilán are giving to many around the globe masterfully wrought and affecting music under a Made in Cuba label.
Los Hermanos/The Brothers recently screened at DOC NYC Festival. You can find out updates about where to watch the film on social media @hermanosbrothersfilm or at www.hermanosbrothersfilm.info. The website features more music to listen to and download.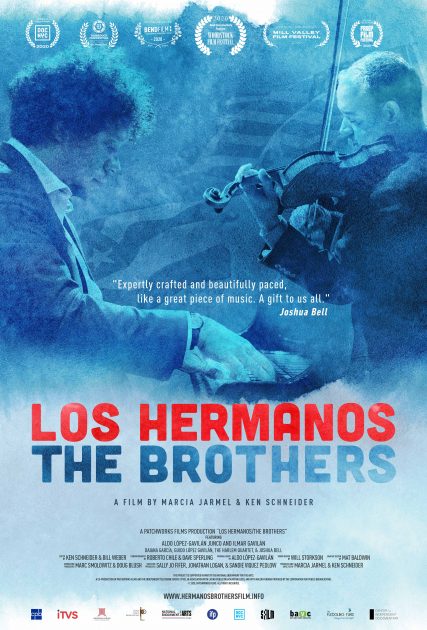 Follow Sounds and Colours: Facebook / Twitter / Instagram / Mixcloud / Soundcloud / Bandcamp

Subscribe to the Sounds and Colours Newsletter for regular updates, news and competitions bringing the best of Latin American culture direct to your Inbox.
Share: