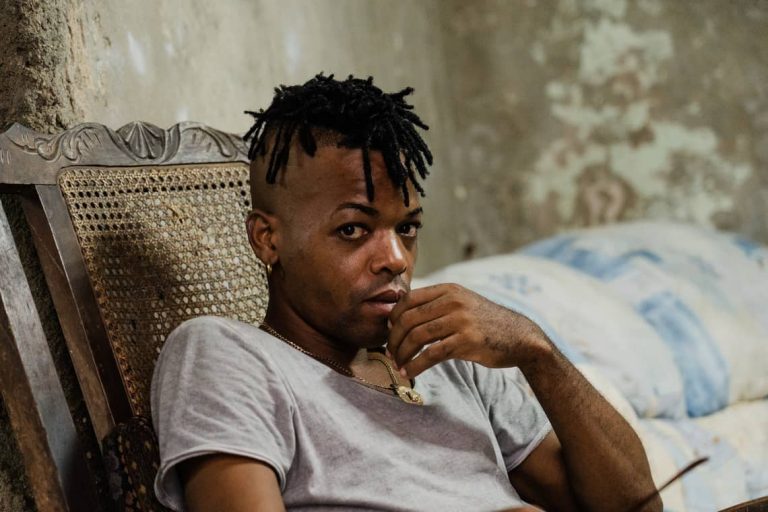 Que Vola?
14 October, 2019
Earlier in the year, I reviewed a new album on the estimable French label, Nø Format. I described Que Vola?'s eponymous first (and maybe sole) album as "a marriage of European jazz and ritualistic Afro-Cuban percussion". Video episodes on YouTube sketched the background to a fusion of Cuban percussion and French brass anchored by a rhythm section of Fender Rhodes, double bass and trap drums.
Since then, director Vladimir Cagnolari has completed a documentary that outlines the story of how the main protagonists made initial contact and how it led to the recording and subsequent concerts. A simple chronological tale of a musical entente cordiale would have been a worthwhile enough supplement to the album, but this is much more besides. Beautifully shot and full of memorable images of and insights into everyday life in Havana, the film focuses on the five prime movers in a series of vignettes that explore their individual circumstances and motivation for the project.
We begin not at the beginning, but in a Paris studio with a glimpse of the 2018 recording before cutting to Havana. A young man ambles towards the camera down a long outside corridor to the sound of what transpires to be his private ceremony of worship. This is Ramon Tamayo Martinez, the surviving twin of a sister who died in childbirth. The Santería saint he blesses is Yamaya, who answered his mother's prayers for a baby and thus gave him his life. Each saint of this singular Afro-Catholic religion, he explains, has its own rhythm on the batá drums that he and others like him play in their communal ceremonies. These are the rhythms at the heart of this musical encounter.
Next up is Thibaud's tale, an intriguing one of how this bald-headed bare-chested gentle giant of a French traveller came first to Havana – and stayed. His affection for the place and a people able to live without wealth for the present moment is infectious to behold. After marrying a Cuban woman, fathering three children and divorcing his wife, he now lives with his mother-in-law, plays his double bass and just hangs out with the likes of Barbaro Crespo Richard, a surrogate "little brother", whose story concludes the film. The second of the drummers portrayed is the aptly named self-taught congalero, Adonis Panter Calderon, whom we see drumming euphorically with his delightful, also self-taught young son. Later he's seen giving lessons to the catalyst for the project, trombonist Fidel Fourneyron. He hooked up with Thibaud on his first visit to Havana and little by little, as he learnt to play the seemingly simple rhythms with others, the venture took shape.
We fade out appropriately during a riot of rhythmic partying in honour of Barbaro's father, a great rumbero in his own right. So far, the film has only been shown on some local French channels, but will soon be screened at this year's WOMEX. At 52 minutes long, it comes into the category of moyen métrage, so perhaps it will be aired at nearby Brive's annual festival dedicated to this cinematic sub-genre. Who knows, it may even turn up on BBC Four one of these Friday nights. It certainly deserves a wide audience. This is a fascinating, celebratory and – in its own quirky way – strikingly beautiful film.
Que Vola? will be shown as part of the WOMEX 19 Film Library at WOMEX 2019, held in Tampere, Finland (October 23-27)
Watch Episode 1 of the film below:

Follow Sounds and Colours: Facebook / Twitter / Instagram / Mixcloud / Soundcloud / Bandcamp

Subscribe to the Sounds and Colours Newsletter for regular updates, news and competitions bringing the best of Latin American culture direct to your Inbox.
Share: