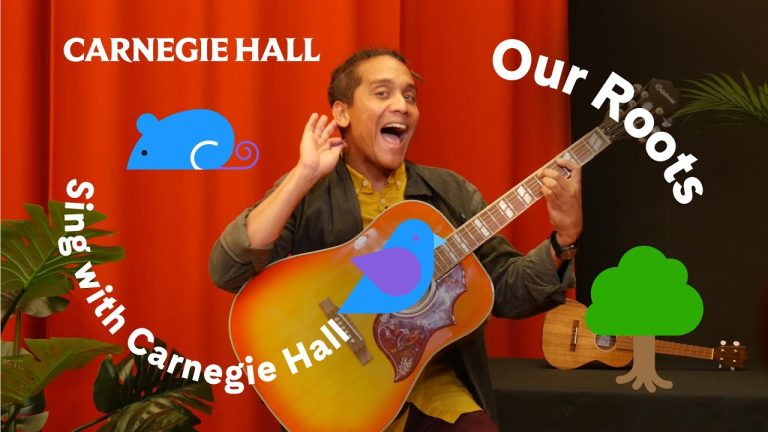 Yasser Tejeda Brings Dominican History To Your Ears
27 February, 2022
We're at La Cumbanchita, a small cafe/bar in Bushwick, Brooklyn, getting ready to watch Dominican singer Yasser Tejeda in an acoustic set when he tells us this is only his second time ever performing in this manner.
En serio? Color us surprised.
Tejeda, a guitarist, producer, arranger and composer born and raised in Santo Domingo, Dominican Republic, currently based in Brooklyn, is no stranger to the New York City Latin and jazz music scenes. A graduate of the Berklee College of Music, his blend of folk, jazz, rock and Caribbean rhythms, have resulted in two albums, and he is currently recording and finalizing a new record for his group, Yasser Tejeda & Palotré.
And, this past weekend, he debuted an interactive video featuring songs for little ones via Carnegie Hall. The storied New York institution picked Tejeda as one of five artists to be featured in its second season of Sing with Carnegie Hall, a weekly interactive free online video series for families and children. Hosted by Carnegie Hall teaching artist Emily Eagen, the special guests lead families in original and beloved songs from around the globe.
Tejeda's offering, "Our Roots," delved into Dominican history, something he threw himself into during the Covid pandemic.
"It's cool because the whole series is varied for the kids to learn about different cultures," Tejeda said. "And we ask them to sing along, it has a vibe the whole family can get into."
During his acoustic performance, it's easy to see why Carnegie Hall featured Tejeda in their series. He is a natural teaching artist. In between each song, we'd get a history lesson along with calls for audience participation.
While in Samaná in 2020, Tejeda explains, he researched Dominican history. He also penned his own songs, which ended up in a three-track acoustic EP, Interior, which he released last June.
"El Sol de la Madrugada," for instance, contains a chant which slaves would sing while headed up the mountain to work. He found it in a book published in 1926.
"Por ahí, por ahí nomás / mira qué bonito viene el sol de la madrugada," ("Over there, just over there / look how beautiful the early morning sun comes), the chorus goes.
"I found that chant to be amazing. I was like, wow," Tejeda tells the audience. "I'd question the sunrise and I got the vibe that seeing the sun early in the morning meant you'd want the day to work for you. There's going to be hope and better things will happen to us."
"Nuestras Raíces (Our Roots)" addresses colorism and classism, which still plagues his beloved Dominican Republic.
And "Amor arrayano" deals with the border between the Dominican Republic and Haiti , countries that, despite sharing the same island, require their inhabitants to have visas to travel between one and the other. Arrayanos are those born to Dominican and Haitian parents, who live on the border.
The song talks about a love between a Haitian man and a woman in the Dominican Republic. The man cannot cross the border due to lack of documents.
"He asks Papa Legba (protector of the spiritual world of Haitian voodoo) to open the paths for him so he can cross the border and go see the love of his life," Tejeda explains before breaking into a beautiful acoustic performance of a song that says love has no language.
"Amor de mi pecho no tiene bandera (love in my chest doesn't have a flag nor nationality)," he sings.
Listen to Interior at your favorite digital music platform, and follow Tejeda on social media to find out about the forthcoming record with his band, Palotré.

Follow Sounds and Colours: Facebook / Twitter / Instagram / Mixcloud / Soundcloud / Bandcamp

Subscribe to the Sounds and Colours Newsletter for regular updates, news and competitions bringing the best of Latin American culture direct to your Inbox.
Share: