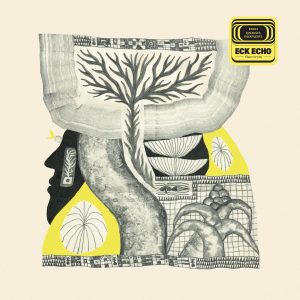 Review
Quixosis – Rocafuerte
Witnessing the evolution of musical projects has become one of my favourite aspects when listening to music. You can see the development of a project's sound, clearly identifying their influences at the start, up until the point where the project becomes its own thing. And, on the personal side, there are those moments when years later you have completely different emotions to a song that at first you didn't enjoy, for whatever reason, you were just not ready for it. Neither of these processes are linear, but make the relationship between listener and artist special, a process of self knowing trough the other.
In the case of Daniel Lofredo Rota aka Quixosis, I've been following his project since he embraced downtempo. Telar, his self released 2016 EP, showed a whole new colour palette within the Andean electronic music that was making giant steps at the time, with the likes of Matanza, Nicola Cruz and Chancha Via Circuito, among others. In the only Nomade Festival to happen in Colombia, that same year (and in my opinion one of the finest moments that downtempo had) I learned that he is Ecuadorian. His characteristic sound comes from the samples he works with, that are largely recordings that his grandfather Carlos Rota made in the mid-20th Century, through his record label, Discos CAIFE. In those recordings, it is possible to find san juanitos, boleros, cumbias and a vast collection of Andean wind and strings arrangements.
With this collection of sounds, Daniel participated his grandfathers journey in a very particular way, evoking sounds from another era and working with them using modern day samplers, to arrive at unique string mosaics, winds travelling trough impossible spaces, thanks to his geniality in sound sampling and design. Don't get me wrong, it is not just the sound source that makes his sound unique, but his approach to editing and recreation, conceiving new sonic possibilities within Andean music. Evidence of this can be found on his last album Especies Afines, where dusty string recordings find themselves dancing with breaks, generating junglish moments that are certainly not easy to find. For a jungle enthusiast like myself, it felt great to hear those breaks in that scenario.
Rocafuerte, his most recent album, continues this blend of styles, but this time, the narrative comes back in a very elegant way. It's easy to find yourself smiling for no reason to the trip hop vibes that come from "Sol Plural", "To Vitamina Qué", with melancholic bolero vocals appearing out of nowhere, and that leads into the romantic dembow "Las Nalgas De Venus". It's a version of reggeaton that I could not agree more with. The constant use of vocals throughout the album bring back that element of nostalgia that the sound source is from the another period, but placed next to elements of juke and footwork in the final half of the album. With tracks like "Yessica Cuántica" and "Triciclo", that aim for a new kind of dance floor almost 3000 meters above sea level, a place where it takes a lot of oxygen to keep the beat, to keep dancing. It may not be a dance floor for everyone, you have to keep your mind open for new possibilities. But the reward is there.
I feel that this album continues his legacy to consolidate the idea of an Ecuadorian electronic music per se. Avoiding the notion of "sounds like this mixed with that", but instead, using mestizaje elements through sampling to generate new spaces that carry all that he has experienced. It's music that people with shared experiences can vibe and dance to, without pretending to be somebody else. An Andean electronic music people can call their own, without stumbling to clichés, without taking the easy road. In a way, it's similar to Brazilian antropofagia, but we can leave that comparison for another text.
In his side project, Zoroxxe, he takes a similar approach to ambient, but giving priority to technique over narrative. There it's the tape machines that tell the story. That project is also preparing for a new release in 2021, to continue the soundscapes and textures managed on his Zoroxxe debut, one of the finest ambient records to come out of the continent recently.
Rocafuerte is out now on Eck Echo

Follow Sounds and Colours: Facebook / Twitter / Instagram / Mixcloud / Soundcloud / Bandcamp

Subscribe to the Sounds and Colours Newsletter for regular updates, news and competitions bringing the best of Latin American culture direct to your Inbox.
Share: