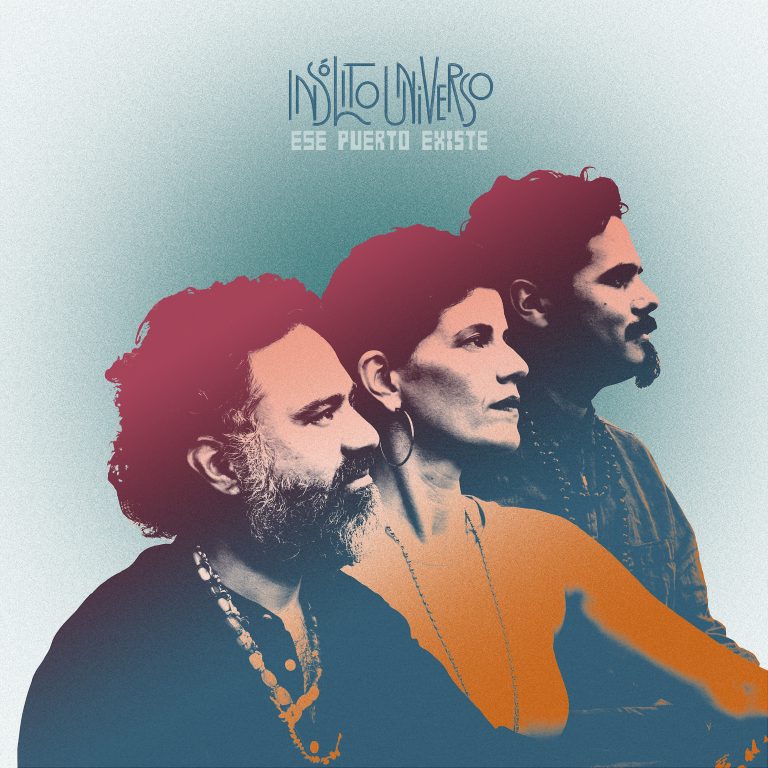 Nunca Tarde – Album Round-up (Lucas Santtana, Chico Lessa, Insólito UniVerso, Perú Selvático, Betico Salas and more)
28 February, 2023
A lot's been happening on and around this site in recent months, with its founder Russ Slater moving to the editorial hot seat at Songlines magazine, leaving Gabriel Francis and me to assume the music editorship. Inevitably, therefore, we've missed some of the new releases that otherwise might have been reviewed in some depth. So here's my attempt to remedy the situation: some of the albums that have come my way before and after Christmas and left an impression.
---
Lucas Santtana: O Paraíso
Nø Førmat
We'll start with the pick of the bunch, Lucas Santtana's ninth album, which came out in January, once again on France's classy Nø Førmat label. Despite all the environmental concerns that underlie it, the album is as uplifting as the singer-songwriter's abiding message: that paradise is here and now if only we would recognise – and strive to protect – it. Recorded in Paris with guests of the calibre of cellist Vincent Segal and percussionist Zé Luis Nascimento, it's a varied and very beautiful creation. In addition to such radiant self-penned songs as "A Transmisséo", there are two sumptuously melodic interpretations of others': Jorge Ben's "Errare Humanam Est" and Paul McCartney's "Fool On The Hill". For me, it's the expatriate Brazilian tunesmith's best yet.
---
João Selva: Passarinho
Underdog Records
From one expatriate Brazilian based in France to another: João Selva's second album for Underdog Records of Lyon (near where he now lives) is also concerned with matters of the environment, passarinho being the little bird that serves as a harbinger of the natural world's potential collapse. As on 2021's Navegar, producer Bruno Patchworks' influence is felt in the retro feel that gels 1970s samba funk with classic North American soul and reflects the diversity of the singer's musical heroes – from Marcos Valle to Bill Withers. Arguably more assured on the up-tempo numbers that predominate, this is an album that makes you wanna dance!
---
Chico Lessa: Chico Lessa
Vampisoul
Would I describe this as "one of the greatest achievements of MPB"? Perhaps not, but Chico Lessa's eponymous album from a post-Tropicália past, now reissued by Vampisoul of Madrid, certainly merits our consideration and perhaps wider recognition. The melodic songs are generally strong, Maurício Maestro's arrangements are classy and the album also features contributions from the likes of Wagner Tiso. Certainly not to be sniffed at.
---
Various Artists: Perú Selvático – Sonic Expedition into the Peruvian Amazon 1972-1986
Analog Africa
Having brought us last year the marvels of Mexico's slowed down cumbia rebajada craze (in the Saturno 2000 compilation), the splendid Analog Africa label ramped up the BPMs with a couple of new releases in December. It's a strange brew: a kind of cross between cumbia and American surf music, with twangy and fuzzed-out electric guitars prominent in the mix. It's hearty-party stuff that must have cooked up a storm in the cooking heat of the Amazonian jungle, "powered by fast-paced timbale rhythms," as the PR blurb so neatly puts it, "driven by spidery, treble-damaged guitar lines, and drenched in bright splashes of organ." As we come to expect from Analog Africa, the accompanying booklet is every bit as fascinating as the music.
---
Sonido Verde De Moyombamba: Sonido Verde De Moyobamba
Analog Africa
In a daring pincer movement, the label brought out on the same day a sister volume to the compilation, collecting on a limited-edition LP eight rare tracks from one of the bands featured on Perú Selvático. The tracks are taken from the five albums Sonido Verde De Moyombamba recorded for Discos Universal between 1981 and 1987. Cumbia was rarely this crazy.
---
Betico Salas y su Sonora: Baile Ud. con Betico Salas
Munster Records
Still in Peru, but a little further back in time… December also saw the first solo long player by Betico Salas, lead trumpet player with the renowned Sonora de Lucho Macedo. Released on Vampisoul's sister label, it's a typically upbeat, winning combination of cumbia, guarachas and guanguancó that features, obviously, the leader's clarion trumpet, along with Benny del Solar's notable vocals and the piano playing of the seemingly ubiquitous Alfredo Linares. Salas would go on to release two further albums. I look forward to hearing them, because this is a joy.
---
Insólito UniVerso: Ese Puerto Existe
Olindo Records
Now based in Paris, this trio hail from further up the coast in Venezuela. Their debut album, La Candela del Rio, garnered considerable critical acclaim – and rightly so. I've not yet decided whether their sophomore album is quite as good, but their signature sound is certainly still undiluted and unique, with its singular mix of percussion, spacey – even cheesy – keyboards and Maria Fernanda Ruette's quite extraordinary voice, which makes her sound like a fugitive from a light-opera company. Not every song on the album scales the heights, but when everything falls into place Insólito UniVerso are very good and strikingly original.
---
؟Who's the Cuban?: Pafata
Smash
We'll wind up, appropriately enough for me anyway, in France – with a septet from the "Big East" that reminds me somewhat of the Canadian band, Battle of Santiago. They play a similar type of "Latin rock fusion", as they describe it. With the Colombian expatriate Pao Barreto and Cuban trumpeter Dayron Ramirez Hernandez sharing the vocals, and rambunctious Latin rhythms underpinning the heavy guitars, prog-ish keyboards and boisterous horns, the outfit's second studio album confirms why Radio France International lent it their support.
---

Follow Sounds and Colours: Facebook / Twitter / Instagram / Mixcloud / Soundcloud / Bandcamp

Subscribe to the Sounds and Colours Newsletter for regular updates, news and competitions bringing the best of Latin American culture direct to your Inbox.
Share: