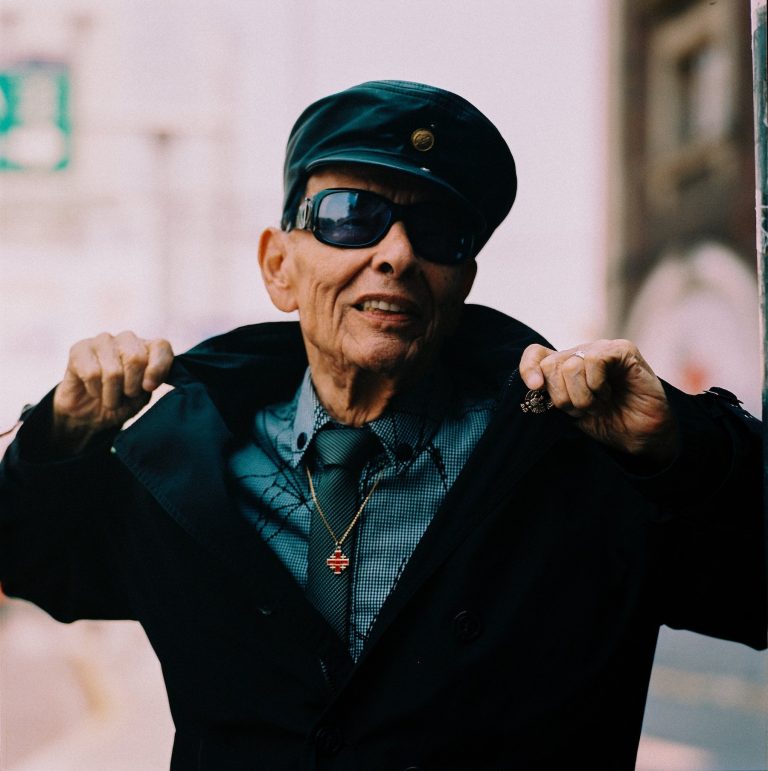 Iconic Mexican Jazz Drummer Tino Contreras To Release New Album + Interview
17 September, 2020
Mexican drummer Tino Contreras is set to release a new album at the ripe age of 96 years old. For many years Tino has been something of a cult figure in jazz and Mexican music circles, with Gilles Peterson admitting to pulling out Contreras' 1978 album Música Infinita (recorded with his Quinto Sol group) when he wanted to hit his crowd with something they'd never heard before. And it's due to Peterson that Contreras is having something of a surge in interest.
It was recently, on a visit to Mexico, that Peterson spoke to a fellow record collector called Carlos Icaza who knew Contreras, and introduced them. Soon, a plan was hatched to reissue Música Infinita, which would become the first release on Peterson's new Arc Records imprint. 2020 was intended to be a glorious celebration of that album and Contreras' musical acumen with the Mexican set to play a show in London, which unfortunately had to be postponed due to the pandemic – a date of 5th May 2021 has now been set for the occasion.
However, Contreras is not done making new music yet and he has now announced the release of an album of brand new music called La Noche de los Dioses, which will be released by Brownswood Recordings on 23rd October. Pre-orders are available from tinocontreras.lnk.to/LNDLD.
You can listen to the first track from the album, "El Sacrificio", below:
And here is a special interview, conducted and translated by Patrick McMahon, which was intended to be published ahead of the London show. With that show still a way off, and Tino putting out new music, we figured there was no time better than right now to share some thoughts from the great man:
Can you explain to us the process of creating your album Música Infinita in 1978?
One night in the mid-70s, I visited the archaeological site de Teotihuacán like I had done many times before, but that time whilst standing on top of the Sun Pyramid, I started to hear unusual and intricate sounds in my head for a few minutes. That was how that mystical moment occurred. I kept that idea planted when I left, and some time later it came back to my mind. Later on a visit to my friend Estrella Newman – who was a scholar of the sounds of microtonal harps and pre-Columbian culture and many related topics – I recounted that moment that I had at the Sun Pyramid. That night she had the 'thirteenth-sound' harps there, and I started to play them with my hands and try out marvellous sounds, which lead me to create melodies in my head to fuse with those microtonal sounds, and later I included sounds from indigenous instruments, and I went on to fuse all of this with my music. And so in 1978 between Estrella Newman and myself we accomplished this production that arose from within me.
The production of Música Infinita is one of its most distinctive characteristics, with its unusual samples, etc. Is it a challenge to reproduce this album with a live band?
Yes it is a challenge, first because almost all of the musical family that recorded the original album with me have died, and that makes the feeling of performing it again even more profound. But since I am the composer, I can reproduce the album a million times with my current musical family with the same mysticism, force and energy with fresh and original improvisations.
You have said that when Música Infinita was released pre-Columbian culture was important for you. How did it influence this album and yourself?
There is definitely an important influence that came from contemplating the beauty of the temples all alone in Teotihuacán, like Quetzalcóatl's temple, the Moon and Sun Pyramids. That was sufficient for creating my Música Infinita!
Do you have any recommendations for jazz and experimental music from Latin America for our readers?
I can't recommend something specific, but I can tell you that you should open your ears and give yourselves the opportunity to feel and enjoy Música Infinita.
In your lengthy career, do you have a favourite memory of a musical moment?
Yes, although it is difficult to think of just one favourite musical moment, but one of the most heartfelt for me was presenting my work Jazz Ballet in the majestic Palacio de Bellas Artes in Mexico City, with an extraordinary response from the public!
It's impressive that you are still active and playing up to your current age. How do you do it? Do you have a physical routine or secret formula that you can tell us about?
From this point in my personal and artistic life, I can tell you that I never give up, I am always thinking positively, and every day I get up with hopes and aims to accomplish, because there is still a lot for me to do with music!
Every day I do some specific exercises, and I either practice rudiments or my drumming and pedal technique, without exception. And I also sit at my piano and compose every day.
Regarding my diet, I eat everything but in small quantities and I do not take any medication. I have the privilege of never having suffered an illness.

Follow Sounds and Colours: Facebook / Twitter / Instagram / Mixcloud / Soundcloud / Bandcamp

Subscribe to the Sounds and Colours Newsletter for regular updates, news and competitions bringing the best of Latin American culture direct to your Inbox.
Share: