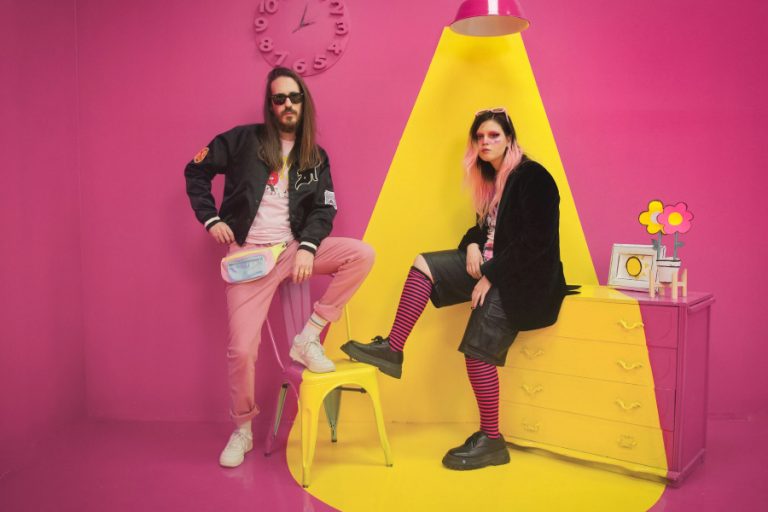 Sounds of Mexico #7
07 June, 2021
Mexico has a wealth of musical proposals, and just as there are many projects that have traditional and folkloric roots, there are innovative proposals with distinct elements somewhere between pop and urban. What's more, these proposals are reaching us even quicker, with social networks and the improved ability of bands to generate their own narratives meaning that acts can find a captive audience in just 2 to 3 months, when it might have taken 12-24 months in the past.
In this edition I wanted to highlight some artists that today are success stories thanks to the impact they generated in TikTok and achieved a growth out of the ordinary. At the same time I have included some of those artists that have put Mexico in the Billboard Top 100 with cumbia bachata, Mexican rock, new wave and Latin R&B.
I invite you to meet Bruses, Manu Negrete, Leon Leiden, Neoplen, Gera MX, Christian Nodal, Ampersan, Zindu Cano, Suenatron,Eliangel, Belmar, Ferraz, Dai, Pepe Pecas, Samantha Barron, Noa Sainz and Technicolor Fabrics.
---
Bruses
As one of the fastest growing independent artists in the first months of 2021, Bruses is a singer and songwriter, originally from Tijuana, Baja California and based in CDMX, who created a 15-second video experiment, impacting millions of people. Thanks to the impact of the experiment, Spanish singer Carlos Sadness got involved and together they gave life to "Amor Desechable" a nostalgic sad dream pop that talks about a breakup with touches of tenderness, very much in the style of generation Z. This song reached #6 in global trends on YouTube, gaining more than two million streams in less than a month. Bruses has undoubtedly become an example for many independent artists for her perseverance and authenticity and leaves a new audience waiting for her first album.
Gera MX & Christian Nodal
A meeting between friends, something casual and simple became one of the most representative songs of the Mexican scene globally. After entering the Top 100 of Billboard's Hot Chart as the first regional Mexican song in 63 years and garnering 100m streams in two weeks, "Botella tras botella" is a song with a regional music essence and hip hop touches, combined with with the Mexican nostalgia of a breakup on a drunken night; it has become the anthem of Mexican parties and early morning sorrows.
Manu Negrete
The young composer and producer Manu Negrete, releases his first album MANU as a musical conclusion of this first stage of his career. "Por Si Vuelves" is off the album, and uses rhythms of flamenco, rumba and salsa to get you dancing away the pain of missing someone. The album has many different themes, genres and special guests, giving colour to each of the songs.
Leon Leiden
"El morro que hace música", the kid that makes music. That's what they call Leon Leiden, producer and urban artist who after becoming viral on TikTok took a big leap in his musical career from making 15-second videos to having his own label in Warner Music. His signature style is to make music with almost any objective or weird object: an apple, a comb, paranormal sounds and more. "Candela" is a fine combination of trap, urban pop, and bachata demonstrating that music today is not looking for genres, but is defined by experiences and moments in people's lives, multiplying the possibilities in the rhythms and the future of music.
Neoplen
Mexican rock has emerged from a sonic crossbreeding of sones, corridos, and danzas that is at the heart of Neoplen, a group from Cuernavaca Morelos who have been around for a little more than 10 years. "Volver" is a song full of mysticism and magicalism, using metaphors of emotions that have turned into a spectrum, narrating a path towards a spiritual centre. The video is a clear indicator of what the jarana (traditional instrument from Veracruz), distorted guitars and the deep singing of Zindu, vocalist of the group Ampersan, can make you feel, when listening to this story of melancholy, passion and dedication to oneself.
If you'd like to send Mexican music for us to listen to, you can do so by sending a link of your music to [email protected]

Follow Sounds and Colours: Facebook / Twitter / Instagram / Mixcloud / Soundcloud / Bandcamp

Subscribe to the Sounds and Colours Newsletter for regular updates, news and competitions bringing the best of Latin American culture direct to your Inbox.
Share: