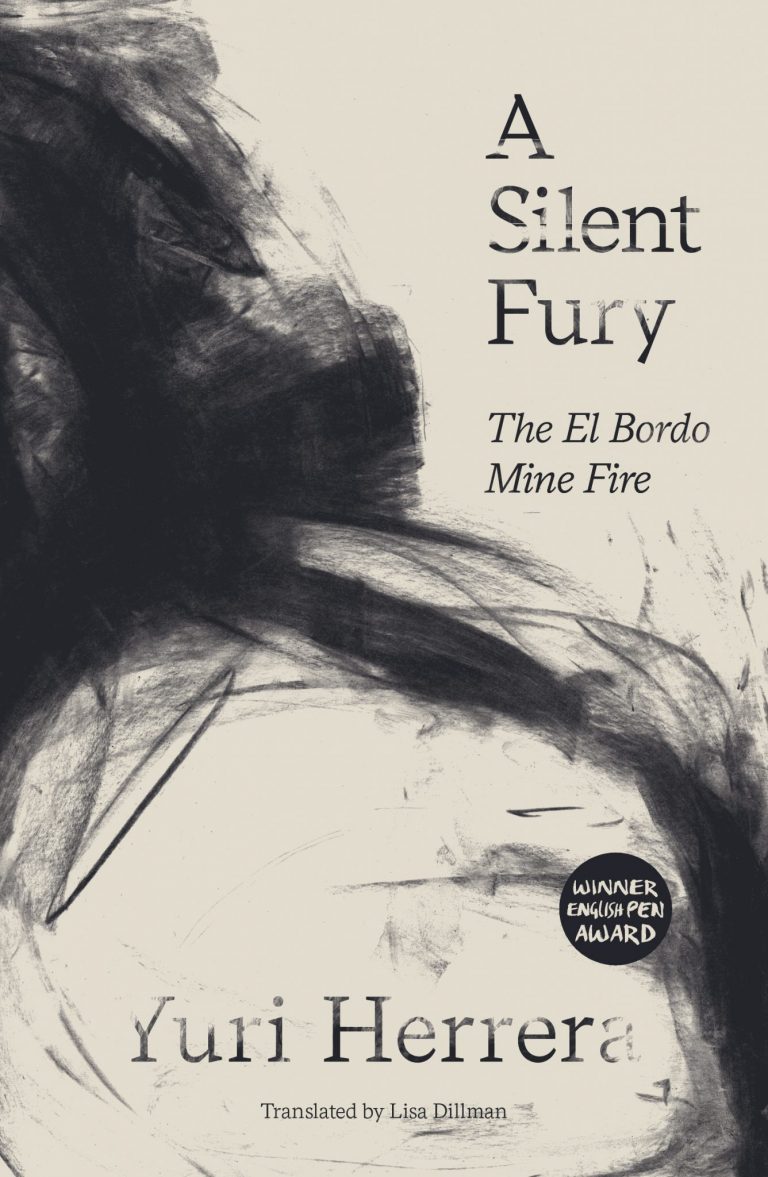 Yuri Herrera – Silent Fury: The El Bordo Mine Fire
|

16 June, 2020

On March 10, 1920, a fire tore through the El Bordo mine in Pachuca, Mexico. After an evacuation, managers working for the United States Smelting, Refining and Mining Company sealed the mine, declaring that 'no more than ten' men remained inside. When the mine was re-opened six days later the entrance was littered with charred bodies: men who had tried to escape and found the exit shut. Eighty-seven men died. And there were seven survivors.

A Silent Fury: The El Bordo Mine Fire by Yuri Herrera is a devastating, anger-inducing account of the horrifying events of the fire and the survivors' six days inside, the victims' stories and the ensuing cover-up. Readers will see universal themes in this book: trauma, abuse of corporate power, poverty and neglect. But this story is also deeply personal: Pachuca is Herrera's hometown.

Yuri Herrera is an acclaimed Mexican author, best-known for the novel Signs Preceding the End of the World which was chosen as one of the Guardian's 100 Best Books of the 21st Century. Reading his novels is a short, sharp experience and this non-fiction book is similar. The most interesting chapter in the book is the one centring women's stories. Herrera notes that 'the women in the case file seem to be incomplete, silent beings' and he fills a chapter with the accounts given by women and translated into legal statements to prove their relationships to the dead miners.

Silent Fury reveals the inaccuracies and contradictions in the official story and the media coverage of the disaster. Herrera looks at photos, articles, numbers and dates and gives as many details as he can pack into this 120-page book, encouraging the reader to join him as 21st Century fact-checkers. It is a damning and sad account. It is the contrast between the 'silent fury' of the survivors and the victims' families, contrasted with the writer's own reactions to the evidence that makes this book a compelling read. Take Herrera's reaction to what officials wrote about the survivors in hospital
"[…] the miners were in a perfect state of health and had no internal or external injuries, save for the fact that a few were 'in an advanced state of starvation'. They really said that: in a perfect state of health but starving to death. Rarely has a boss expressed so honestly what, in his opinion, the perfect worker is like."
Translator Lisa Dillman does a fantastic job of rendering the power, poetry and sarcasm of Herrera's writing. The official reports and media interpretations are translations too, "translating the vestiges of the fire into a language suited to the construction of an innocuous version of it". What comes across strongly in this book is respect for the individual lives that were devastated by this fire and for those who have kept the story alive in Pachuca. This short book is a seriously impressive piece of journalism, a hundred years after the event.
Silent Fury: The El Bordo Mine Fire is published by And Other Stories

Follow Sounds and Colours: Facebook / Twitter / Instagram / Mixcloud / Soundcloud / Bandcamp

Subscribe to the Sounds and Colours Newsletter for regular updates, news and competitions bringing the best of Latin American culture direct to your Inbox.
Share: