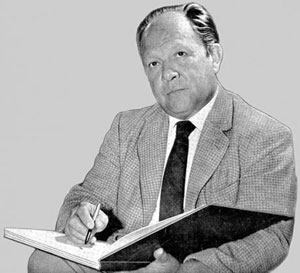 The Rise of the Guarania: A Musical Style That is Paraguay's Own
14 March, 2011
Due to its history of political dictatorship and corruption, the tiny but charming country of Paraguay has for decades existed behind closed doors. Today, the country is more likely to be acknowledged for its football team, the wild frontier of the Chaco region and its central position as Corazón de América (Heart of America) than anything else. However, unknown to most outside of Latin America, Paraguay has a unique style of music that for almost a hundred years has dominated the country's urban music scene and hotspots.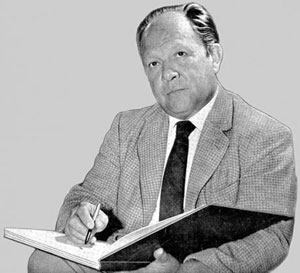 The music style of the guarania, with its sonorous sounds and melancholic rhythms rose through the Paraguayan airwaves to popularity in the early twentieth century. It was first introduced by musician José Asunción Flores (1904-1972) as a way of expressing the character of the Paraguayan people. As Flores once explained, "The Guarania is from my people, written for and by my people." Born in a poor neighbourhood of the capital Asunción, Flores was first introduced to music through his father who played the guitar. At the age of 11, the budding musician joined the Capital marching band and also became a student of renowned composer Felix Fernandez and director Salvador Denticé. After composing a variety of arrangements based on the old song "Maerãpa Reikuaase", Flores created a musical style that was totally unique to Paraguayan identity. His first Guaranian song "Jejui" received a mixed reception across the nation but nevertheless, set the foundations for not only Flores's extensive career but the guarania as a cultural emblem of its nation's pride, collective memory and Guarani-Spanish identity.
At the heart of the guarania is the Paraguayan harp, an instrument capable of compelling melodies, driving rhythms and rich ornamentation. Its melodic phrases are short and highly syncopated, usually connecting the last beat of one measure with the first of the next. In general, tonal harmonies in parallel thirds or sixths, frequently following a specific (I–V–I–IV–I–V–I) harmonic sequence, accompany the melodic line. Bolstering the steady rhythmic propulsion characteristic is an accompaniment pattern typically consisting of broken chords in the bass with the support of strumming patterns on guitar and/or arpeggio chords played on the harp. The guarania
amalgamates a number of traditional musical motifs and uses Guarana as the language of communication. Though it gained immense success nationally, the guarania gained bigger recognition in urban areas because countryside folk preferred the faster styles of the polka or the fusion genre, "Purahéi Jahe'o".
In 1928, Flores met Paraguayan poet Manuel Ortiz Guerrero and in no time, both were collaborating, creating popular tracks such as "India", "Panambi Vera" and "Paraguaýpe". Guerrero would become a decisive influence on Flores, his music and also his personal life. A year later, the duo received an award for the best instrumentalist of the "International Band Competition" held in Buenos Aires, Argentina. Soon after, Flores enrolled himself in the Paraguayan army where he fought in the Chaco War, a bitter and bloody conflict between Paraguay and Bolivia over the northern part of the Gran Chaco region (the Chaco Boreal) of South America.
First verse of "Paraguaýpe" by Manuel Ortiz Guerrero:
Let me relate to you / Ayajhe' ote pende apytepe
The sorrow that oppresses me / Narötivèigui che vy' a y
And sprinkle the night with my tears / Aihypyimita co pyjarepe
For my beloved Asunción / Che resaype Paraguahy
After Paraguayan defeat, Flores moved to Buenos Aires where his native Guaranian songs became even more popular throughout Paraguay due to its nationalistic fervour and heavy-leaden roots within Paraguayan cultural identity. The most popular Guarania songs to reach the national stage were "India", "Ne rendápe aju" and " Kerasy" in which the content were seeped in the socio-political issues of the country. For example, song "Ka'aty" depicts social injustice on Paraguayan plantations, "Arribeño Resay" addresses the pain of the Paraguayan people and "Obrerito" suggests an anti-government rebellion. Later on, Flores's "India" became the "national song" of Paraguay, transporting Guaranian music to the international stage and public conscience. It was rather ironic, however, that Flores was at the time in exile in Argentina due to the political and turbulent conflict taking place in Paraguay.
Exile, Death and Legacy
Because of his musical as well as political contributions to Paraguay, Flores was awarded the National Order of Merit in 1949. However, he refused to accept the award in protest against the murder of student Mariano Roque Alonso that occurred in a anti-government protest.
Because of his negation of such a prestigious award, Flores was deemed a "traitor" by the Paraguayan government and furthermore, was forbidden to ever return to his home country when when Alfredo Stroessner became president in 1954. Even in his final years, Flores was denied in seeing his homeland one last time before his death in 1972. The government banned his songs from the mainstream media but to no effect as they were by now so deeply immersed in the public consciousness that it proved impossible to stop. After Stroessner had been ousted, Flores' remains were brought back to Paraguay and they now rest in a plaza that has his name.
Flores' legacy on Paraguay, its music history and identity is inexplicable. His music repertoire not only represented the Guaranian identity but also Paraguay, as a nation of resilience, hope and pride.

Follow Sounds and Colours: Facebook / Twitter / Instagram / Mixcloud / Soundcloud / Bandcamp

Subscribe to the Sounds and Colours Newsletter for regular updates, news and competitions bringing the best of Latin American culture direct to your Inbox.
Share: