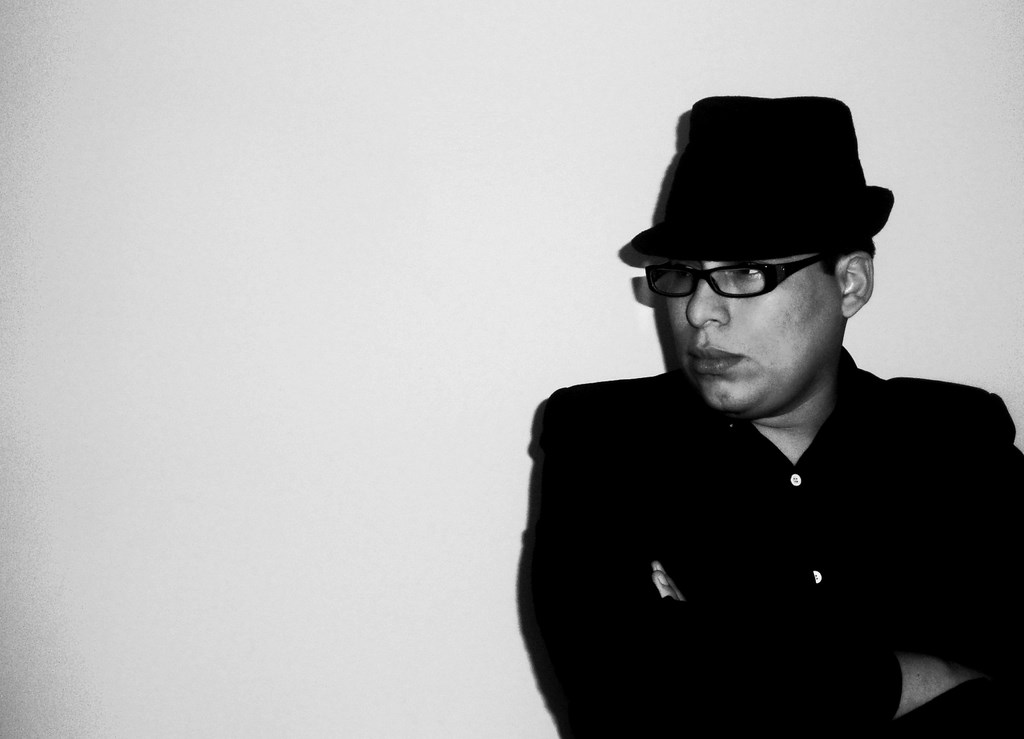 Alvaro Ernesto
A Spectrum Of Sound: An Interview With Tribilin Sound
09 July, 2015
Already known by many as one of the best kept secrets of the tropical bass underground network. the proud Peruvian producer born Alvaro Ernesto goes by his global double agent moniker Tribilin Sound. Under this name you can credit a bunch of bootleg cumbia remixes and releases on labels such as Terror Negro from Peru, Folcore from Barcelona in Spain and Regional from Chile, in wich he works as an active member.
With the recent release of Peru Boom: Bass, Bleeps & Bumps From Peru's Electronic Underground, we wanted to know what's going on in the alternative scene in Peru, and what better way to find out than asking one of the most productive artists in Lima right now. Here is what Tribilin Sound talked to us about.
In your own words, who is Tribilin Sound?
Tribilin Sound has been making fusion music since 2006, using elements from cumbia chicha. From there I began to experiment putting out cumbia and festejo, amongst other rhythms, with tropical bass tendencies. When I began in 1997 I was a crossover DJ playing in various discotheques and well, all that baggage helped me to apply it to mashups and the music I would later do in this project. At the same time I also produce house music where I introduce myself as Alvaro Ernesto.
Tell us a little more about your sound
Starting off it was marked by mashups and collages, sounds from here and there, using samples referencing diverse elements known in Latin America: voices from Chabuca Granda, Nicomedes Santa Cruz, poems by Cesar Vallejo, loops from Hector Lavoe, samples of famous groups in the 90s, radio shows and TV commercials. Then I put all of that aside to focus on the opportunity I had with the Regional label, making original music as such. From there I do not have a definite sound. It is cumbia, yes, but with new nuances and things that I like.
Since you started, do you see an evolution on the electronic scene in Lima?
Personally, I don't see a clear and definite scene in Lima where all support each other. There is a segmented scene that, besides having a greater demand, is not a solid thing where everyone brings something up. It would be good to put out something big to allow the joining of forces, beyond events, festivals and others.
Do you think this can grow bigger? What would make that possible?
Of course. It is a thing of polishing the material and having a good proposal by each artist. The commitment that everyone has to put in their music and the support to each other will make better things possible. There should also be a better response from the public, but that is another issue.
About Peru Boom, how did the conbection with Tiger's Milk Records happen?
Jorge Espinoza a.k.a. Chakruna is the one who invited me to participate in the compilation. I had the opportunity to work with him under the Terror Negro imprint in 2011. Espinoza already knew my material so he suggested me to put out some tracks. It was there that I came up with making a turn around from what I usually do musically, and I did two festejos for the compilation. It is quite an accomplishment for me to be on a vinyl with tremendous exponents such as Dengue Dengue Dengue and Animal Chuki, among others.
How do you feel about the specialized music media coverage on the album?
It is gratifying to see that they take a chance on this type of project. The people from Thump, MTV Iggy, DJMag, as well as other media, are giving good reviews to the record. That encourages me to continue doing my thing and offer better things in my future work.
Where do you expect this global attention will take the movement?
I personally look forward to working with other artists and having the opportunity to share not only music but also experiences and expose them to the public who are starting to get interested in this kind of vibe that transmits the tropical sound.
Besides chicha, what factors make Peruvian music so interesting?
Andean music, which still maintains some Inca musical culture, the pentatonic sounds. Folklore in its diversity, artists like Julia Campoblanco, Ruben Cavello, Raul Garcia Zarate, they all have that nostalgic and traditional touch that in particular I find fascinating.
Who are your biggest musical inspiration when making music?
The Avalanches, DJ Shadow and Nujabes.
Which Peruvian emerging artist do we need to check right now?
I recommend Piraña Sound System, Rolovo and Qechuaboi, he is also one of my favourites!
Invite us to listen the Peru Boom compilation…
Peru Boom is a whole spectrum of sounds that you can not miss! What are you waiting for?
Peru Boom: Bass, Bleeps and Bumps from Peru's Electronic Underground is out now on Tiger's Milk Records/Strut

Follow Sounds and Colours: Facebook / Twitter / Instagram / Mixcloud / Soundcloud / Bandcamp

Subscribe to the Sounds and Colours Newsletter for regular updates, news and competitions bringing the best of Latin American culture direct to your Inbox.
Share: