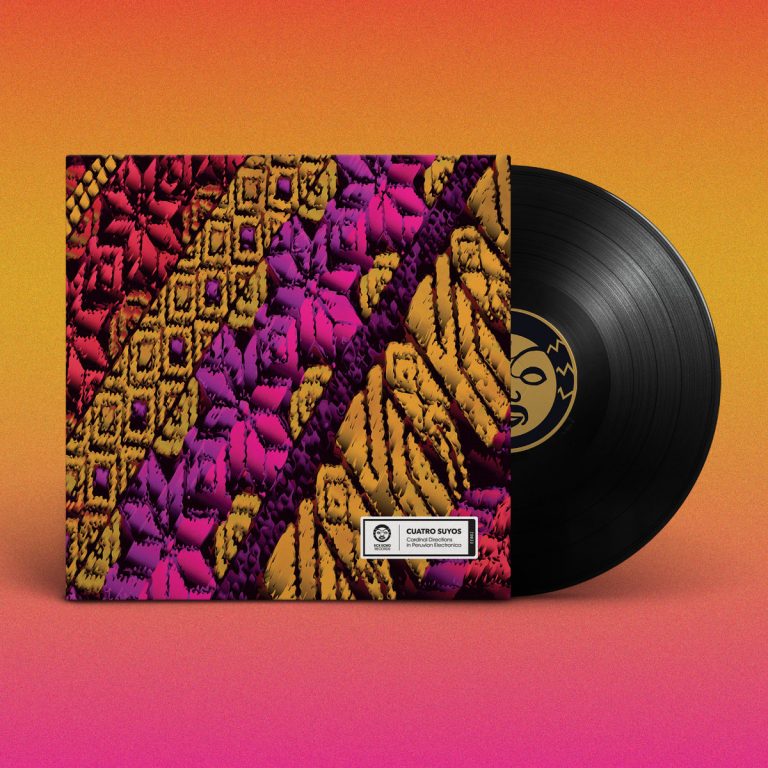 Eck Echo Delve Deep Into Peruvian Mythology on New Vinyl feat. Dengue Dengue Dengue
11 October, 2019
What we can say for certain about the Berlin-based record label, events promoter and all-round Latin cultural agitator Eck Echo is that when they do something, they do it with passion, enthusiasm and with a huge amount of care for their subject. That's the case on their latest release, a 4-track 12″ and digital release titled Cuatro Suyos: Cardinal Directions in Peruvian Electronica.
On the face of it, it's a collection of forward-thinking electronica from Peru, but it's so much more than that. It's also a window into the mythologies, customs and melodies that underpin Peruvian culture. The title itself, Cuatro Suyos, references the four regions of Peru that were demarcated by the Incan empire: Collasuyo (South East, the region of the Llama), Chinchaysuyo (North West, the region of the Tiger), Antisuyo (North East, the region of the Jaguar and Contisuyo (West, the region of the Condor).
The compilation pays tribute to these regions with influences from across Peru's terrain. Here's Diego from Eck Echo to give a breakdown of what each track is about:
A1. QOQEQA & Vitu – Aceitunas
"Aceitunas" is a mixture of zouk and Afro-Peruvian elements. We go strong with this one because Afro-Peruvian electronica is beginning to pick-up as a new terrain to explore, with Tribilin Sound and, of course, Dengue Dengue Dengue doing some excursions in this area too. Originally I was only expecting a QOQEQA track, but it turned out to be a collaboration between him and Vitu, whom I hadn't met previously until I visited them in their home studio in Lima.
A2. Dengue Dengue Dengue – Los Árboles
"Los Arboles" is a never released Dengue track from the period of their first LP Alianza Profana, and it has that cumbia style in it.
B1. Soktaturi – Camino a San Jerónimo
This is the only song which was already available. I wanted to release it on vinyl first because I think it is a lovely slow-tempo tune and a homage to Andean religious (Christian, that is) chants and because here in Europe it is regularly sought after by downtempo DJs. Soktakturi himself has been living in Iquitos for a while now and investigates the shamanic culture of the Amazon there.
B2. Pawkarmayta – Control Alt Sol
This is a brand new one by Paucarmayta and also the darkest track. It samples criollo waltz music but you almost don't notice it. It has a nice tempo shift that can be used as a DJ tool to switch tempo. The beat is the most "broken" of all which is a nice compliment.
As a final note on the record's connections with Peruvian pre-Columbian history, it includes the tagline "Ama Sua. Ama Llulla. Ama Quella", a pre-hispanic phrase meaning "do not lie, do not steal, do not be lazy", an altogether more refined version of the 10 Commandments.
Cuatro Suyos is available from Eck Echo and the Sounds and Colours Shop

Follow Sounds and Colours: Facebook / Twitter / Instagram / Mixcloud / Soundcloud / Bandcamp

Subscribe to the Sounds and Colours Newsletter for regular updates, news and competitions bringing the best of Latin American culture direct to your Inbox.
Share: