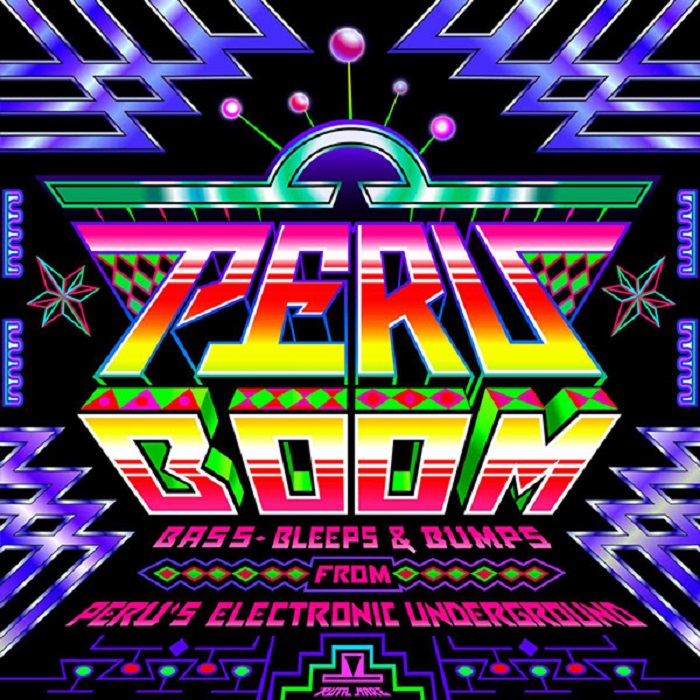 Review
Peru Boom: Bass, Bleeps & Bumps From Peru's Electronic Underground
Tripping through different electronic sounds, traditional music flavours continually emerge between the deep synths and powerful beats that the new generation of producers from Peru are putting in the mix. When you start listening to Peru Boom (a road map of Lima's underground electronic music scene) get ready to connect with Andean folkloric and prehispanic Amazonian rhythms made with futuristic machines.
For many people, contemporary Peruvian electronic music begins and ends with Dengue Dengue Dengue, whose tracks have been featured on Enchufada's Uppercuts series and who have toured the world with the Red Bull Music Academy flag. Also on heavy rotation over the past couple of years has been Animal Chuki, released through Argentinean label ZZK Records and highlighted by MTV Iggy and Vice. Both projects are included here with one track each, but this is only an introduction to the new sounds you're about to listen to, given that most of the compilation is filled with interesting lesser globally known artists to discover.
The main core of producers came from the now emblematic Terror Negro crew, with Chakruna, Deltatron and Tribilin Sound putting their signature sound with approximately three tracks each. This comes as no surprise because, alongside Colectivo Auxiliar, they are the most active underground electropical collectives in Peru bringing the cumbia and chicha sound to hyped up parties. Under their netlabel imprint you can find releases by Loko Bonó, Sonidos Profundos and Dr. Pániko, showcasing experimental sounds with a rebellious attitude.
Now, in the matter of this particular collection of music, if you want to quickly get an impression on the album, go straight to "Negroide", a selvatic tribal anthem with urban elements beautifully mixed by Tribilin Sound and the upbeat combination of chicha and dembow on "Sonido Chichero" by Chakruna featuring Chapillita. This will only lead you to further digging and the dubby tropical ambiance of "Naranja Limones" by Piraña Sound System and the digital cumbia experiments of Quechuaboi in "Iseecumbiapeopleagain", demonstrating that there is a lot of exploration to be made. Of course this compilation would not be complete without a classic chicha in a reworked version, being "Marcha Del Chullachaqui" from Los Chapillacs refilled with the beats of Deltatron, ready for an ayahuasca jam in the Amazon until the early morning. Overall, you can get a complete idea of the styles and genres being blended at parties on one of the most prolific musical countries of South America.
Best thing about this interesting compilation from Tiger's Milk Records, is being able to grab all the music on vinyl or in high quality audio files. Most of the tracks by the asociated artists were always traded via mp3 through netlabels, blogs or social media accounts, so having it all put together in a beautifully designed package with cover art by Peruvian collective Ruta Mare, is an unique opportunity. A must have for the contemporary tropicalist.
Peru Boom: Bass, Bleeps & Bumps From Peru's Electronic Underground is released by Tiger's Milk Records and available from Amazon UK, Amazon US and iTunes

Follow Sounds and Colours: Facebook / Twitter / Instagram / Mixcloud / Soundcloud / Bandcamp

Subscribe to the Sounds and Colours Newsletter for regular updates, news and competitions bringing the best of Latin American culture direct to your Inbox.
Share: