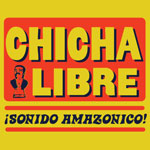 Sonido Amazonico: Chicha Libre's Amazonian Psychedelic Trip Back to the Brooklyn Jungle
19 April, 2010
When journalists in Lima want to write about Chicha, the psychedelic-meets-Amazon music once popular in Peru, ironically, they place a call to Brooklyn's Chicha Libre. The new band—led by Barbès club owner Olivier Conan—is reviving the style that was popular among indigenous empowerment groups in the 1970s, but frowned down upon by the middle class and mainstream. Antibalas did it with Afrobeat. Sidestepper did it with Afro-Colombian music. Now Chicha Libre does it with the funky wah-wah groove and psychedelic organ of Peru's Amazon. Their debut album, Sonido Amazonico (on Barbès Records), features cover songs from the era alongside originals arranged not only in the sound of the time, but using the spirit of Chicha's syncretism.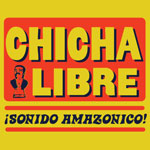 Retro-Latin bin-scavengers caught wind of The Roots of Chicha: Psychedelic Cumbias, a compilation that Barbès put out last year that drew critical acclaim from NPR, The New Yorker, and The New York Times, among others. Conan scoured street markets in Lima and spent over a year tracking down the masters of these under-recognized bands for the Chicha collection. The unexpected sound is now back in the form of a live band who covers "Sonido Amazonico," the song by Los Mirlos which opened the earlier compilation CD, as well as new compositions. In the hands (and minds) of Chicha Libre, the exotic sound has as much in common with the Beatles as it does with anything else. This is what Chicha may have become had it infiltrated popular culture in the U.S.
"When Rock and Roll took over the world, in the 1960's, it spelled out the end of a series of Latin crazes around the world," claims Conan, the bandleader, vocalist, and cuatro-player. "Prior to that, Mambo and Rumba (or Rhumba, whatever that was…) had been on the verge of taking over the world. Cuban rhythms were adopted by almost every musical genre in the world. Then Rock and Roll came about and acted as steam roller. It leveled every other popular genre – pretty much preventing their growth. Everybody wanted to be modern and Rock and Roll instrumentation was the epitome of modern – it used electricity."
Soon, everybody started going electric, says Conan. Organ, bass and guitars became the new status symbols. They were part fashion statement, part musical instruments. "A lot of local genres were completely influenced or stopped in their growth by the onslaught of Rock and Roll," says Conan. "Some great things happened because of it: all the hybrids, from Ska to Soukous and Highlife. It was the same phenomenon the world over."
Growing up in France, Conan soaked up both the Latin and Rock imprints. He listened to The Clash's London Calling alongside Willie Colon's Crime Pays. "To me, both Rock and Latin music were foreign, exotic genres you could relate to," Conan remembers. He was listening to Johnny Pacheco and Eddie Palmieri, whose popularity was so strong in France that Conan didn't realize they were based in New York until he moved there himself many years later.
"Frontier towns in the Amazon were close enough to Colombia and Brazil to soak up different rhythms," Conan continues. "Cumbias, of course, but also Brazilian music, as well as indigenous Andean and Amazonian folklore. And, Rock and Roll.  Unwittingly, the Amazonian bands were creating one of the most compelling cosmopolitan genres ever heard. A global hybrid which could appeal to pretty much everybody – young and old, Peruvians and foreigners, Rock and Roll aficionados and Cumbia dancers. The process they went through was similar to what I went through musically."
Hearing Chicha for the first time was like hearing the music he heard in his head, in his dreams, all along. He brought recordings back from Lima and played them for his friend and Barbès business partner Vincent Douglas, who had a similar Surf-Rock approach to his guitar-playing. While many American fans of Manu Chao are first confused by his French-Latin-Caribbean hybridization, it fits naturally for Conan. "He is not that different from Chicha," says Conan. "He uses some Cumbia rhythms (though they end up sounding like Dub Reggae) and he is Rock based. It's a similar approach."
While the members of the New York-based Chicha Libre have played a variety of genres, including Jazz, Klezmer, and Balkan, Conan feels that Chicha has been very natural for them, since their musical upbringing in Rock aligns well with Chicha's development. "The original Chicha guys were making it up as they went. It is not a pure form. The codes and rules were very loose. For some reason we were able to apply the same loose rules and come up with a similar sound, without forcing it in any particular direction. We're learning their approach more than we are learning their music. And in a way that's why it works," says Conan.
The band's instrumentation is unique. Keyboard player Josh Camp (a founding member of lit rock band One Ring Zero) plays a rare Hohner Electravox. It looks like an accordion, but sounds closer to the Farfisa organs used in the '70s. It is entirely vintage electric; no air passes through it. "It has a very warm sound, very lo-fi," Conan describes. Conan's instrument of choice is the ukulele-like Venezuelan cuatro. "It sounds authentic, even though it's not. We sound timeless and placeless with hints of Andean music, Classical, and Rock." The band also includes a "baby bass"—the popular electric upright used by a lot of Latin bands—in the hands of Nick Cudahy (from Combustible Edison) and a variety of percussion, including unexpected but fitting instruments from Brazil. The band approaches their songs similarly, hinting at the original style without feeling cramped by it.
On "Primavera," the group takes Vivaldi's Spring theme from The Four Seasons, puts it in a minor key, and chicha-fies it. "The original Chicha guys used tunes from their Peruvian environment that they tweaked, but instead of quoting an Amazonian or Andean tune the way they did, we used Vivaldi, which is one of the default anthems of Western cultures," explains Conan. Similarly, the band takes on Ravel's "Pavane" and Satie's "Gnosienne." "It's remarkable how easy it is to turn anything into a Chicha tune. It's like Reggae," Conan says. "You play anything in a Reggae style and it becomes Reggae. The music has such a strong identity."
"Chicha has its own special groove," Conan continues. "It's mostly a Cumbia groove, but it's a little stiffer. It's often faster, and it's not as loose as a lot of Cumbia. They're not playing their own music. They're borrowing it. So they are playing it a little more straight some times. The loose quality to Cumbia disappears from Chicha. It grooves in a unique way."
While "Sonido Amazonico" finds Chicha Libre paying homage to the style as closely as possible, "Six Feet Under" is an attempt to stretch the limits of Chicha. The band used a vaguely Greek melody and a French chorus showing that they can play their own brand of Chicha.
"The Chicha sound came around in a completely organic manner which explains why it hasn't aged a bit," says Conan. "This is where Chicha Libre comes in. The group doesn't play Chicha as an exercise in ethnomusicology or because of an acute case of exotic fetishism. In a way, we recognized the sounds of Chicha as something we'd always try to emulate without quite knowing it."
Given the strong positive reaction that Peruvians in Brooklyn and back home have to Chicha Libre, the band's approach may demonstrate that authenticity of the soul is more important than authenticity of repertoire when taking on music from afar. While the Internet has claimed credit for much of the shrinking of the planet, the wah-wah pedal and electric organ may still be a quicker path from the Amazon Jungle to the Concrete Jungle.

Follow Sounds and Colours: Facebook / Twitter / Instagram / Mixcloud / Soundcloud / Bandcamp

Subscribe to the Sounds and Colours Newsletter for regular updates, news and competitions bringing the best of Latin American culture direct to your Inbox.
Share: