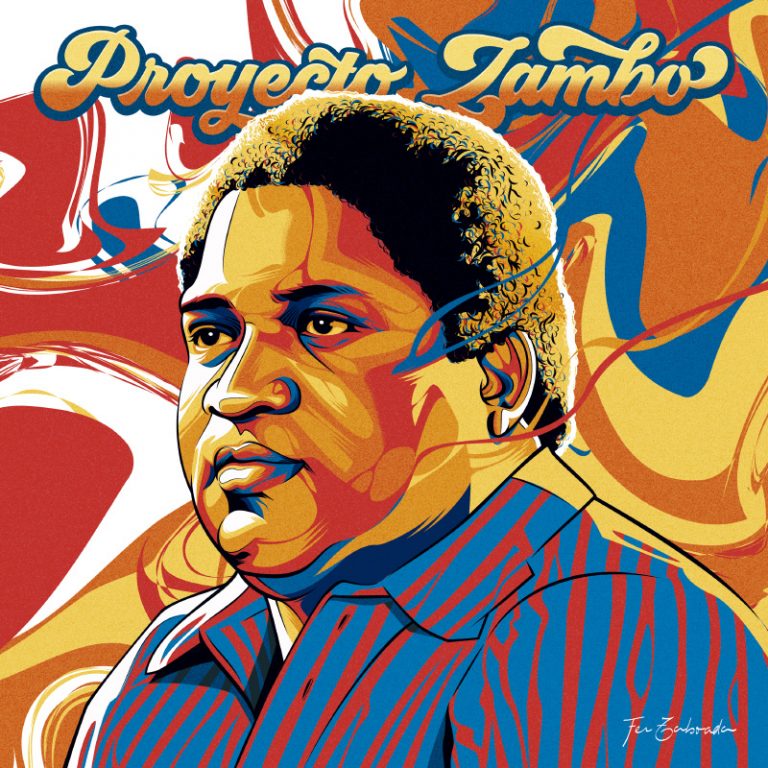 Tribilin Sound, Bareto's Rolo Gallardo, Dengue Dengue Dengue and Others Pay Tribute to Afro-Peruvian Legend on Proyecto Zambo
22 May, 2019
The African heritage of Peru is one´of many stories from the colonial centuries of transatlantic diasporas that is best told to the tune of syncopated beats. Grown out of the relative isolation of the southern coast, Afro-Peruvian music – initiated in the 18th century – compensated for the lack of access to conventional musical instruments by resourcefully employing hollowed-out wooden boxes (cajon), donkey jaws (quijada) and handclaps to give birth to festejo and landó, the standard rhythms (and dances) of a community that slowly but surely made their way into the city of Lima at the turn of the 20th century, placing the defining groove on top of the Spanish guitar-driven musica criolla.  
The last champion of this heritage is the cajonero and singer Arturo "Zambo" Cavero, a household name in modern-day Peru even to those who are not musically inclined. To commemorate the 10th anniversary of his passing, the established producer Alvaro Ernesto, better known as Tribilin Sound, alongside Rolo Gallardo from the band Bareto, have joined forces as musical directors to release Proyecto Zambo, available for streaming on digital platforms from May 17th. The album is a freewheeling reinterpretation of Zambo's original songs featuring guest artists Novalima, Dengue Dengue Dengue, Olaya Sound System and Inkas Mob on some of the key tracks. Its grandeur rests not only in the freewheeling approach to the original material that each participant brings – uptempo bass in the case of Dengue Dengue Dengue's "Chinchivi", dubby trip-hop in Tribilin and Rolo's opening track "Cada Domingo a las 12" [listen to the original above], trap in Inkas Mob's "El Que No Tiene" [listen to the original in video below] – but it also signifies a proud effort by a team of young producers to reclaim the importance of a culture that has been neglected in recent decades, bringing a current of fresh Pacific waters to the contemporary Peruvian scene whose broader effects we are still to witness.
Furthermore, Proyecto Zambo lays down the first stone in an endeavour to showcase Zambo's legacy inside and outside of Peruvian borders, a legacy of musical giants on whose shoulders the beloved cajonero stood firmly and loudly, especially during the heydays of the peñas criollas, lively venues scattered around the traditional Lima districts of Barrios Altos and El Rimac, where Cavero shone brightest alongside guitarist Oscar Aviles with whom he shared a handful stages and recording booths. Lest these narratives vanish after a final round of applauses, they are being recast and revitalized by Zambo's daughter Moraima as cultural manager of the project. Under her personal supervision, the next months will see the publication of a children's book and a vinyl release of Zambo's original tracks.
Listen to Proyecto Zambo on Spotify and YouTube below:

Follow Sounds and Colours: Facebook / Twitter / Instagram / Mixcloud / Soundcloud / Bandcamp

Subscribe to the Sounds and Colours Newsletter for regular updates, news and competitions bringing the best of Latin American culture direct to your Inbox.
Share: