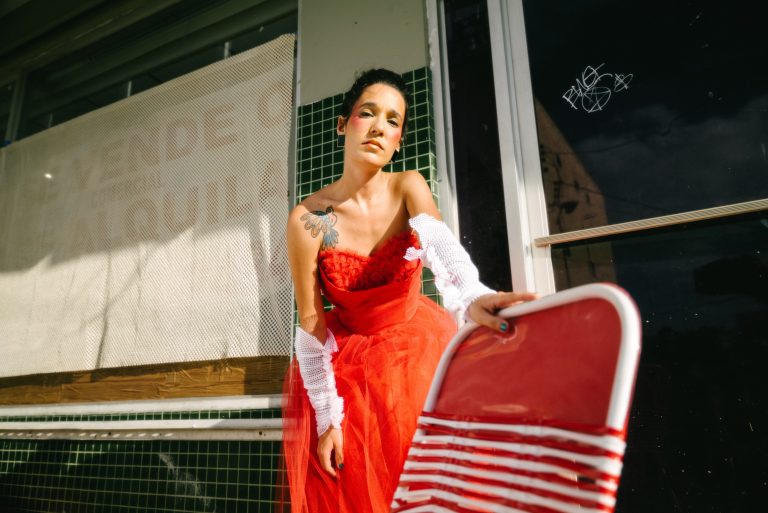 iLe on upcoming European tour and 'the strength we must recognise in ourselves'
21 July, 2023
While we wait for her arrival in Europe to present the album Nacarile, we spoke with Puerto Rican musician Ileana Cabra Joglar, known artistically as iLe, about her creative process and the powerful themes present in this new record: the role of women and colonialism.
S&C: I read that you said 'Nacarile' means something like saying 'No, not at all.' What are you saying 'no' to in this album?
iLe: Creating this album was a more challenging process; I felt that I had to work in a different way than I was used to. During the pandemic, I felt the need to find new ways to get out of the kind of 'emotional limbo' I was in. So, it was a 'no' to being stuck in that limbo and a 'yes' to learning to understand it, to embrace it, not run away from it, to give it space, to accept it, and to acknowledge that it was there. I used it as an avenue for expression, and that's how the connection with this album came about – the process of trying to move forward and not stay stagnant.
S&C: You released your first solo record back in 2016, after creating music with your brothers for 10 years. Was it difficult to separate yourself from a phenomenon like Calle 13? How was that process?
iLe: I think I learned a lot from Calle 13; those were years which reaffirmed how much I loved music, being on stage, and creating. Although music has always been a part of my life, being with Calle 13 was a more professional experience. So when I decided to start my solo career, I was sure it was what I wanted to do, but at the same time, there was uncertainty about how things would unfold once I was in the spotlight, speaking to the audience. However, once I started making my music, I felt a sense of tranquility, and I enjoyed it much more than I had imagined.
S&C: You also create music that is completely different from what Calle 13 does. What are your musical influences?
iLe: I draw inspiration from traditional Latin American rhythms, like bolero, but there's also a lot of urban music influence. I always go blank when I have to mention other artists, but I'm a fan of Afro-Caribbean music because, as a good Puerto Rican, I feel it's music that is part of our emotional release. Through that music, we process many things happening in the country, and at the same time, it's music we dance to and enjoy. In that sense, I believe all Latin Americans are connected; we all have a form of music for emotional release, and I love that sense of familiarity and siblinghood we have as Latin Americans. Puerto Rico, being a colony, sometimes seems alienated from the rest of Latin America, but our cultures connect us. I find that very beautiful and fascinating – how suddenly you listen to folk music from another Latin American country, and it rhythmically connects with things we listen to here.
S&C: In this album, you talk about the situation in Puerto Rico. Do you feel that, being an artist with such good press in the United States, you have to speak out and take a stance regarding your country's political situation?
iLe: I don't see it as an obligation, but more as a duty. It's not something that can be forced, but I do think we need to remember the critical situation our country is in. Puerto Rico might seem like a paradise, and while that helps us heal, it can also distract us from what's happening, and we continue to accept injustice. The abuses of power against us are simply unacceptable. The oppressed sometimes get used to being oppressed and suddenly forget that they are. I believe there's a collective awakening happening right now, and, though it's a slow process, things are happening and we're becoming aware of what the government wants to do. It's very complex because, to me, it stems from a false illusion we have towards the United States. We learned to idolise the United States, but there's nothing to idolise about it. Money and power only limit us more – our truth, our self-sufficiency. We believe we depend on them, and that's why we are also part of the problem. I find it necessary to express what I feel, whether by speaking or singing.
S&C: Many of your songs also speak about the oppressed, about the position of women at this moment when old patriarchal discourses are being reexamined and especially how rebellious women are considered 'difficult.' What are your thoughts on this?
iLe: Anything that I find unfair frustrates me, and I channel that through composition. I'm also fortunate because with most of my family and friends, I can have these conversations often and with complete transparency, and that's nourishing as well. However, there's still a lot of machismo. Many people complain when women speak up and denounce things, but we have to speak up. I don't want to complain; complaining also tires me. We don't want to be teaching anyone how to live with love and understanding when we should all already know these things. Many conservatives perhaps experienced very difficult things as children and believed all their lives that that was the only way to live. They may not recognise the painful realities they had to face and normalise, such as violence against women. And that's why they repeat it. We live based on patterns, and the patriarchal pattern is toxic. We need to seek to better understand things and be more empathetic because we don't know what lies behind each person. That's what feminism is about – being empathetic. It's not a war; it's simply asserting that we are here, we exist, and we don't want to live in fear on the streets. As long as these forms of machismo exist, no matter how big or small, we need to talk about it and keep fighting.
S&C: There are also love songs on the album, like "Escapándome de mí" which is such a personal and visceral song that speaks about heartbreak, something that resonates with everyone…
iLe: Actually, I love that song because it has a dual meaning. There's something about love in it, but at the same time, it speaks about the exercise of 'letting go,' of allowing yourself to be guided by intuition, taking that lovely fear of diving into the unknown. I adore that song, and I believe it connects deeply with the album's theme, precisely because it talks about the uncertainty we sometimes experience, the uncertainty of creative processes. It can also refer to diving into a romantic relationship and all that it entails – being together, learning, and unlearning things. The other songs speak more about gaslighting, which is quite common for women who have always been told that we are the weaker sex. But I believe we are the opposite; we are strong and powerful. When I present these situations in my songs, I like to remind everyone of the strength that is always present in us and the strength we must recognise in ourselves.
'Nacarile' Europe tour dates:
10-09 London
12-09 Bologna
15-09 Berlin
16-09 Copenhagen
18-09 Amsterdam
20-09 Brussels
21-09 Madrid
Tickets on sale: https://ilevitable.com/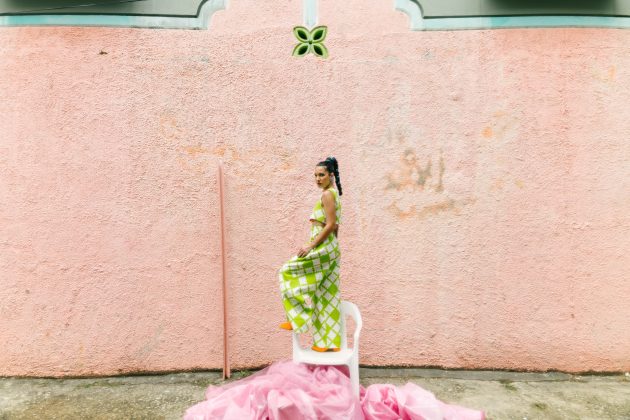 Follow Sounds and Colours: Facebook / Twitter / Instagram / Mixcloud / Soundcloud / Bandcamp

Subscribe to the Sounds and Colours Newsletter for regular updates, news and competitions bringing the best of Latin American culture direct to your Inbox.
Share: