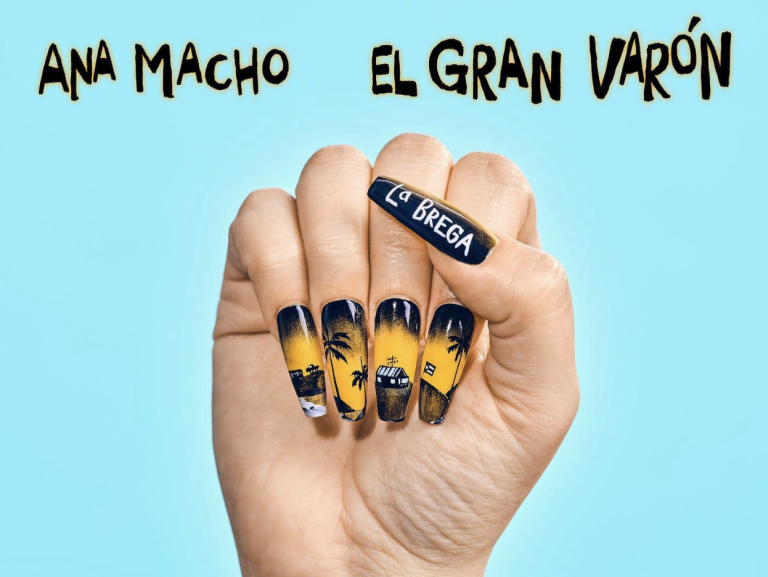 Q&A with Puerto Rican artist Ana Macho: 'We are [the] blueprint'
02 May, 2023
As we approach June, the month when LGBTQ+ pride is celebrated in many cities around the world, we're highlighting a cover of a classic salsa song by Puerto Rican pop artist Ana Macho.
"El Gran Varon," a salsa written in 1986 and sung by Nuyorican salsa pioneer, Willie Colon, tells the story of Simón, a queer person who is rejected by his father for dressing like a woman and dies, presumably of AIDS, alone in a hospital in New York.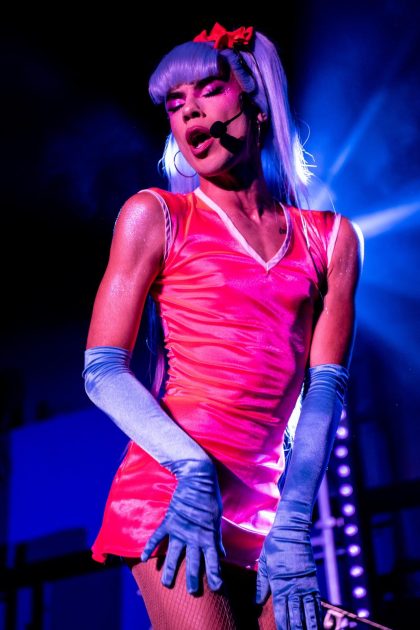 Macho, a trans-non-binary pop singer who hails from Guaynabo, Puerto Rico, covers the song for an album released by the critically acclaimed podcast La Brega.
"El Gran Varón" was initially banned by some radio stations but eventually became a hit. It was praised as ahead-of-its time in 1989 for portraying a queer person's relationship with their machista father, but written long before the current level of consciousness around LGBTQ issues. Indeed, some in the LGBTQ+ community have criticized the song's outdated chorus, which is based on an old saying: "Palo que nace doblao', jamás su tronco endereza" / "Nature cannot be corrected, a tree that grows up crooked cannot ever be straightened." (Listen to the episode discussing the song here.)
Yet Ana Macho covered the song anyway. They said they did so to give it new meaning, coming from "una cuerpa trans queer," along with an 80s New Wave and dance pop sensibility. The more we listened to the track in preparation for this interview, the more we felt the power of reclaiming that outdated old saying. Only, it felt as if the old phrase translated differently: forget the so-called "correction" and embrace the fact that tree trunk grew out of the ground queer and is staying that way!
We caught up with Macho over email to ask about covering this classic.
Sounds and Colours: Why did you cover this track?
Ana Macho: "I'd like to say that it was kind of destiny. I met Alana from La Brega when she interviewed me for the El Gran Varon episode. The idea of doing the cover came up organically in conversation. It just seemed like the coolest thing to do."
S&C: You're known as one of Puerto Rico's leading drag queens. What does this mean for you, as big as drag has gotten these days, thanks to shows like Ru Paul's Drag Race?
AM: I'm very proud the art form I've dedicated my life to is reaching new levels of global success. Drag is such a massive form of artistic expression and seeing it find new spaces to thrive in is beautiful.
S&C: What excites you about your future, in particular, having a track on such a successful Podcast's album and also gaining more exposure on the mainland United States?

AM: I'm really excited for my art to keep being my priority. Opportunities like this album help me keep doing that. Creating is my passion and I'm so grateful to what my team at La Maldad and I are accomplishing. We will be releasing my debut album this summer as well as have a bunch of fun shows lined up in the mainland US.

S&C: There's no question that Bad Bunny has put Puerto Rico on such a global stage. What would you like folks to know about Puerto Rican artists, in particular LGBTQIA/Non binary artists?"

AM: That we really are blueprint.
Listen to Ana Macho's cover of "El Gran Varón" below. La Brega: El Álbum was released last month and a companion to the podcast's second season: "La Brega: The Puerto Rican Experience in Eight Songs."

Follow Sounds and Colours: Facebook / Twitter / Instagram / Mixcloud / Soundcloud / Bandcamp

Subscribe to the Sounds and Colours Newsletter for regular updates, news and competitions bringing the best of Latin American culture direct to your Inbox.
Share: