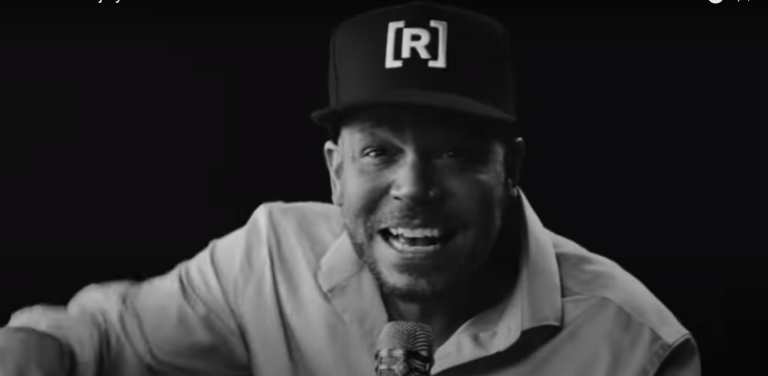 Residente's Fearless Tiradera Sends Shockwaves Through the Music Industry
15 July, 2023
Residente, the renowned Puerto Rican rapper and singer, has once again stirred up a storm with his latest "tiradera" (rant). Known for his trajectory alongside Calle 13 and his ability to combine hard-hitting lyrics with powerful rhythms, René has earned a prominent place in the urbano music scene, and left an indelible mark on Latin music. This time around he has hit another home-run with 'Bajo y Batería': a fearless stand for equality and authenticity.
After dissing famous Colombian pop singer J Balvin last year on his Bizarrap Music Session, René has once again commanded the spotlight with his bold and potent lyrics. With a background of pounding drums and rap camouflaged with jazz, he responds to Cosculluela, who initiated the feud last year with his song #RenéRenuncia' (René Resign).
The conflict between Cosculluela and Residente began in 2022 when Cosculluela made a homophobic comment about a kiss between Tokischa and Villano Antillano during a performance. In response, Residente posted a photo with Tokischa, and now, almost a year later, he has released a video addressing the issue.
The piece unfolds within a prequel released a few days ago, where René engages in a conversation with a priest.
This plays into a couple of poignant lines from the rant such as "he reads the Bible, but hits his wife on the head" and "No matter how much you pray, pigs like you don't go to heaven": lines which add up smoothly with the main piece, creating a solid, cohesive and memorable artistic concept.
For nine minutes, the artist not only takes jabs at the Puerto Rican entertainer, but also references several other singers in his metaphoric wordplay.
Firstly Colombian singer Shakira is referenced with the line "even Shakira loses her hips".
Later on he references J Balvin, to whom he reminds that his followers are "hurt" by the fact that he never responded to his previous rant. Curiously enough, Ricky Martin is the icing on the cake, as Residente sarcastically mentions him by saying that he doesn't want to keep on going down the rant road, and only wants to create soft pieces, or ballads like he does.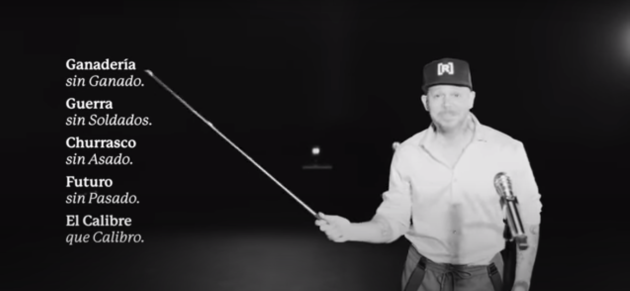 The clash between Residente and Cosculluela is not merely a musical exchange; it reflects a deeper discourse on societal issues and personal values. Through his lyrical sparring, René brings attention to the power of words and the impact they have on cultural norms. The tiradera serves as a platform for artistic expression, provoking reflection and stimulating conversations on important topics. These artistic battles certainly remind us of the profound influence that music can have beyond entertainment. They challenge us to question societal norms, promote dialogue, and inspire change.
Watch the full video for Residente's tiraera "Bajo y Batería", out now on YouTube:

Follow Sounds and Colours: Facebook / Twitter / Instagram / Mixcloud / Soundcloud / Bandcamp

Subscribe to the Sounds and Colours Newsletter for regular updates, news and competitions bringing the best of Latin American culture direct to your Inbox.
Share: