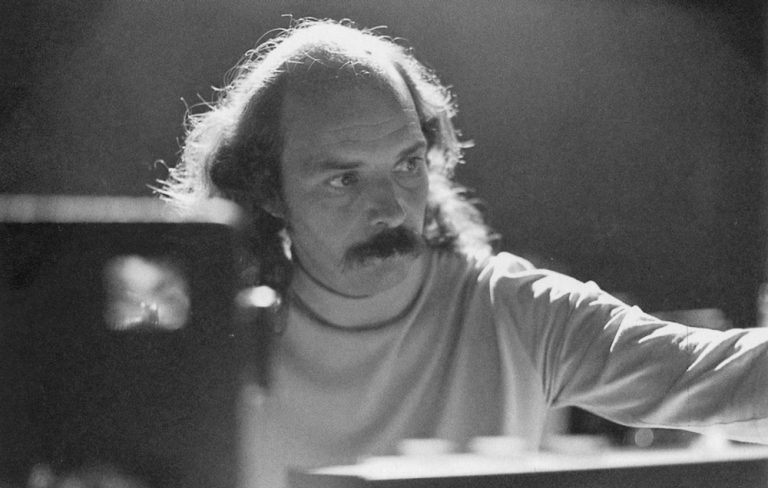 Gerry Weil: Venezuelan Groove Guru
11 May, 2021
"True happiness doesn't require much. Music, the flavor of a fruit, a child's smile, a breeze, waves on the shore of a Caribbean beach, a beautiful woman walking in front of you, a candy. All simple things". These are the words of an 81-year-old man with a broad cosmogonic vision, who has accumulated experience and wisdom through sacred writings, such as the Bhagavad Gita, the Upanishads, and books on Zen Buddhism, Confucianism, Islam and Christianity. Taking these teachings without dogmas and applying them to his creative processes in music and life in general.
Throughout his life, Gerry Weil has built and maintained a balanced relationship with both the cosmos and his body. Via the practice of surfing, he has engaged in a constant connection with the sea and he even became a member of the national federation of the sport. On the other hand, by practicing karate, he has kept his mind in focus and his body in perfect balance, allowing him to reach the level of black belt. It's precisely this deep understanding and connection with the universe that has allowed the musician to transfer this wisdom to his compositions, and ultimately conclude that: "Music isn't mine, or yours, it doesn't belong to anyone. It comes from above. This is a concept that a lot of people still find difficult to understand. The great musician is the source where everything comes from. Call it what you want. It can have many names or no name at all".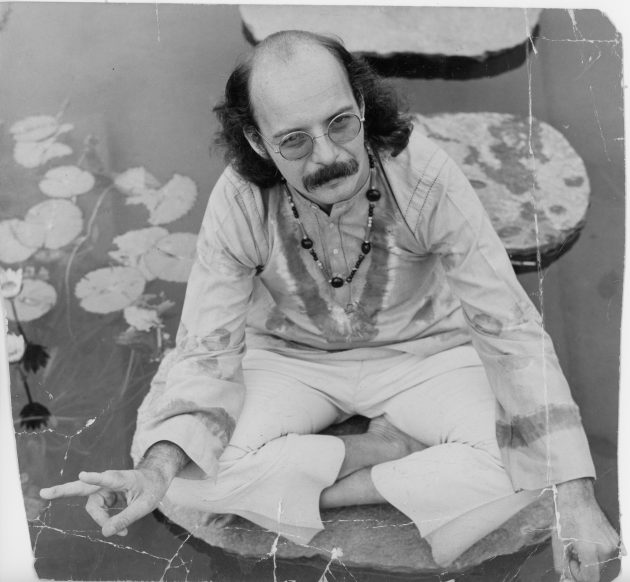 A survivor of the second world war, the musician recalls his first contact with jazz thanks to an American soldier who would tune in to a radio station playing the music of Glen Miller, when he was a boy living as a refugee in the outskirts of Salzburg. Gerry spent his first 17 years in Austria, where he was born, before moving to Venezuela and adopting it as his home, ultimately becoming a living legend of jazz in this Caribbean country.
His first encounter with the ocean occurred in 1957 when he boarded a ship in the port of Genoa en route to the port of La Guaira, where his mother had migrated five years prior, seeking a new start after escaping the perils of war. "I soon discovered music. Particularly, the black music of Venezuela was very new for me. I was fascinated by it, but it was very difficult for me to grasp it. I loved the sound of the congas, but I couldn't keep up with the rhythms. The sound of the drums really caught my attention. Both in Tanaguarena and Caraballeda you could hear amazing drums", Weil said in Cristina Rafalli's 2016 biography Al Ritmo de Gerry Weil.
His career in music began in Venezuela at a nightclub on the shores of the Caribbean Sea, before continuing as a piano player in the club and cabaret circuit of Caracas, the capital city, in the 60s; where he became an important reference for bohemians in the city. It was during this time that he started meeting and playing with a host of different musicians residing in Caracas, some of which became part of the various bands Gerry recorded with on albums such as El Quinteto De Jazz, La Banda Municipal, Autana/Magic Mountain, Volao, Empatía, Tepuy and, of course, The Message.
Originally released by Polydor in 1971 as a gatefold edition with a look and feel that was completely in tune with the jazz aesthetic of the time, The Message is mostly a big band record with an important line-up of brass, percussion, electric guitar, electric and acoustic bass, drums, acoustic piano and the first Fender Rhodes to arrive in the country. The music is a fusion between jazz, funk and psych rock, but with a clear Caracas identity thanks to the percussion. Upon its release, the eponymously-titled lead single received critical acclaim and reached the top of the national Hit Parade. To commemorate the 50th anniversary of this landmark album in Venezuelan jazz, Olindo Records via its new Música Infinita imprint has released a reissue with new artwork and a double-sided insert with a lengthy interview with Gerry in English and Spanish; alongside a 12-minute mini documentary narrating the story of how the album came to be.
Following the local success of The Message, Gerry's project evolved and together with a few of the musicians who played on that record, he began a new chapter in his career with a focus on exploring the roots of Venezuelan music to create a fusion with contemporary and avant-garde jazz. This project became known as La Banda Municipal; they developed their sound in El Hatillo, an isolated neighbourhood in the mountains of Caracas, where the musicians devoutly rehearsed on a daily basis. They recorded a live album in 1974, which didn't see the light of day until 2008, titled Música del Subdesarrollo.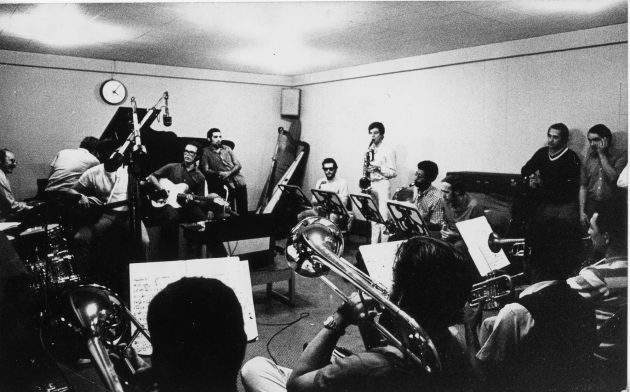 In Al Ritmo de Gerry Weil, Weil explains: "We were searching for a contemporary Venezuelan sound, with electric guitar, electric piano, ring modulation, and delay boxes; taking influences from Miles Davis on Bitches Brew, Weather Report and the whole fusion movement and adapting them with Venezuelan rhythms and themes".
Later on, Gerry continued to reinvent himself as a musician and artist. In 1975, he "dropped out" and moved with his family to the western Andean region, where he lived without electricity and focused on composing with an acoustic piano. He returned to the capital in 1981 to restart his career and dabbled in salsa and other Afro-Caribbean rhythms; he became a pioneer in taking advantage of new technologies such as MIDI; and he produced other bands, most notably the second album by the now legendary Venezuelan ska group Desorden Público. During this period, he became a piano and harmony teacher, which he continues to do until today; and he recorded and collaborated with a host of musicians from different scenes and generations.
More recently, Gerry Weil has received several accolades and awards, such as Premio Nacional de Música en Venezuela in 2008 and the Decoration of Merit in Gold for Services to the Republic of Austria in 2009. Throughout 2020, he has kept a busy schedule teaching online courses to students around the world, as well as recording and promoting various new and upcoming projects from his home base in Sabana Grande where he's lived for the last 40 years.
Listen to The Message below:

Follow Sounds and Colours: Facebook / Twitter / Instagram / Mixcloud / Soundcloud / Bandcamp

Subscribe to the Sounds and Colours Newsletter for regular updates, news and competitions bringing the best of Latin American culture direct to your Inbox.
Share: