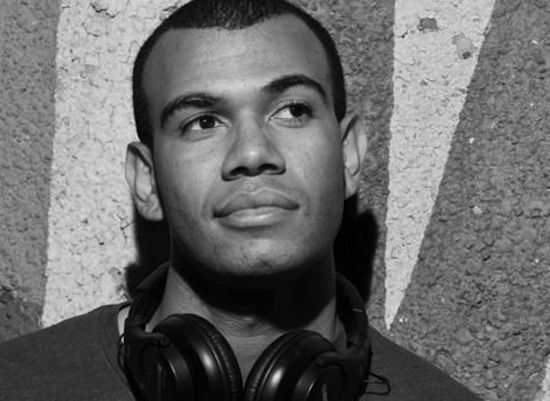 EXCLUSIVE: K Sabroso's Latin Boogaloo Breaks Mix
26 February, 2013
We've got an exclusive mix by K. Sabroso, the former Indianapolis-based DJ and producer who is now a resident of Brooklyn, N.Y. Check out the Q&A in which he discusses his new sounds and new environment.
Tell us about this mixtape.
Latin breakbeats tend to come in one of 2 varieties: songs where traditional latin styles such as Salsa, Mambo, or Cumbia are reworked to have breakbeat drums underneath them, as I am known for making, or songs done in the style called Boogaloo/Bugalu which was basically a 70's style of funk made by Latinos. This particular dj mix is a tribute to Boogaloo stye joints. It's starts off slower and progressively picks up speed and energy over the course of the mix.
Do you have any favorites in the mix?
Dj Muggs and Sick Jacken – "El Barrio:" In my breakdancing days, I was part of a crew called Paisa Style, which inspired the title of my first mix for Sounds & Colours, that was predominately Mexican. This song was a particular favorite of ours. It combines a funky loop and raw lyrics. I love the social themes it covers plus it shouts out Guatemala in the hook and I like that.
Empresarios – "Para Mis Amigos," (produced by Omegaman): I've had the pleasure of working with both Empresarios and Omegaman through the help of Andy Cerutti, the talent manager of Fort Knox Recordings. One of the things I like best about this song is that Omegaman really captured the party vibe of the Empresarios live show. His funk and their tropical flow were a perfect combination and made an excellent lead single for the Volume EP that dropped last year.
Brownout – "Olvidalo:" As with almost all the songs on this mix, I sped them up and gave them stronger drums to really emphasize the breakbeats. In this case, I used the infamous Funky Drummer loop to enhance the energy. The original tune was amazing, though.  One thing I really love about Adrian Quesada's work is that I heard Ocote Soulsounds, Brownout, and Grupo Fantasma separately and had no idea that Adrian was in all of them. My respect for him shot through the roof when I learned that.
You're now a DJ in New York City, which some like to call the music capital of the world. Why the move?
Indianapolis had a major affect on shaping who I am and what I sound like. It's influences will stay with me forever but the limitations in terms of what it had to offer me as an aspiring career musician became increasingly hard to deal with. The things that can be done in NYC with music are virtually limitless and so many of the people I respect and relate to are either based here or travel through here on tour. I felt like a kid in a candy store when I came to visit here in September and I was already planning to leave Indiana so I think it was a natural fit.
How did growing up in Indianapolis shape your style as a DJ and producer?
I think Indianapolis influenced my ambition more than my style or sound. None of the styles of music I make or spin are even remotely popular there so if I was going to stay true to myself while still building a fanbase, I had to focus on national and international marketing. That being said, there were many DJ's/producers who I was blessed to work with and learn from such as Skyshaker (Deep Trance), Sea Monkey (multi-genre), Dave Owen (Jazzy/Liquid Jungle), Kyle Long (international dance music), Cathy Morris (Eclectic Jazz), and many others. These folk had a massive creative impact on me even if I don't necessarily sound like them.
Enjoy a free download of K Sabroso's Latin Boogaloo Breaks Mix below.
https://soundcloud.com/k-sabroso/k-sabroso-latin-boogaloo-3

Follow Sounds and Colours: Facebook / Twitter / Instagram / Mixcloud / Soundcloud / Bandcamp

Subscribe to the Sounds and Colours Newsletter for regular updates, news and competitions bringing the best of Latin American culture direct to your Inbox.
Share: