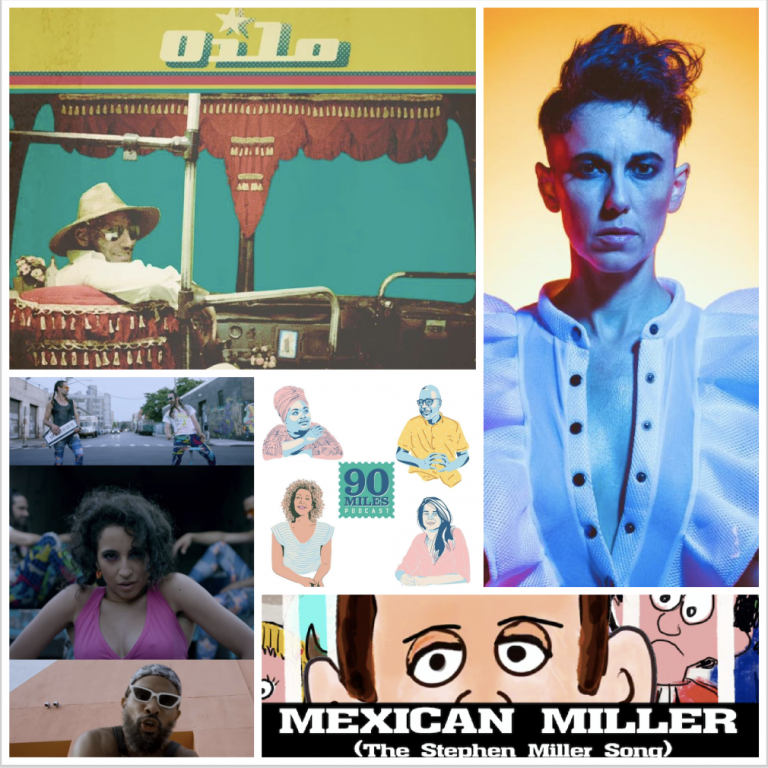 On our Radar: New music by Gina Chavez, Hip Hop Hoodíos, Strings n' Skins, La Mambanegra, & the '90 Miles Pod' on Cuban Culture
15 October, 2020
Austin, Texas: Gina Chavez, 'Ella'
Gina Chavez, the Austin, Texas-based singer/songwriter who recently received her first-ever Latin Grammy Awards nomination for her 2020 release La Que Manda, has a beautiful new music video for her single, "Ella." Featuring an international array of dancers filmed in their own homes, the music video honors survivors of domestic abuse by reclaiming domestic spaces through dance.
The idea for the song came to Chavez in April, as she began to see news reports of spikes in domestic abuse incidents across the globe, which, according to a report from the United Nations that month, were believed to have risen by 20 percent due to quarantine. Ultimately, "Ella" brought together an international team of 26 strangers, all working together to create a music video that shines a light on survivors of domestic abuse, which has skyrocketed in the time of quarantine.
Brooklyn, NYC: Strings n Skins, 'Poppin'
What's "poppin" to you? The Brooklyn-based members of Strings N Skins asked friends and family that question as a way to promote their new single on social media, and it's downright adorable.
The upbeat tune, much needed as we head into a surreal presidential election day here in the United States, has an equally high energy music video (directed by Lukasz Pruchnik) that includes colorful outfits on and dancing by band members.
California: Hip Hop Hoodíos, 'Mexican Miller'
Speaking of that upcoming presidential election in the U.S., the Latino-Jewish Urban Music Collective, the Hip Hop Hoodíos, have an ode (well, a condemnation is more accurate) to the anti-immigrant policies of Donald J Trump's senior policy advisor, Stephen Miller.
"Mexican Miller (The Stephen Miller Song)" is a collaboration with Pato Machete (of Mexican hip-hop icons Control Machete) and Latin funk crew Hip Spanic Allstars. Check out the tune with its hilarious animated video below, and don't forget to vote!
Colombia: La Mambanegra, 'Oílo'
Who needs some salsa from Cali, Colombia? You're in luck, as Colombia's La Mambanegra has a new song and video that is sure to lift your spirits. The track "Oílo" pays homage to the classic and colorful Papagayo, the Caleño bus that traveled from north to south, under a wind chill of 39 degrees celsius in the shadow.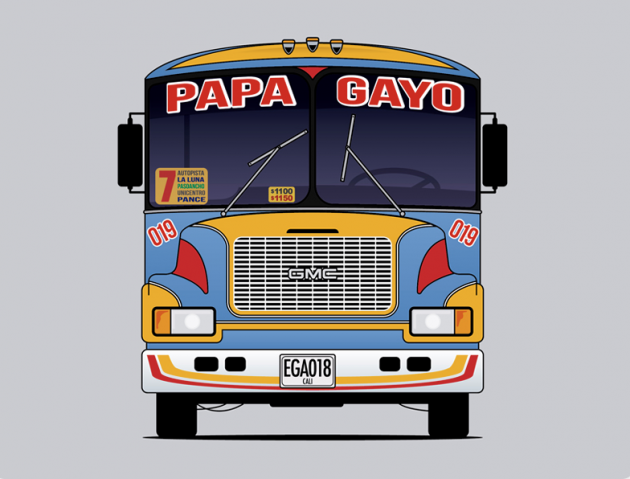 As lead singer Jacobo Vélez (El Callegüeso) told us, the song is an invitation to imagine you're a passenger on the bus, listening to the sound of Cali's neighborhoods and streets.
"Inside those buses we had a soundtrack to salsa from around the world," he said. "There we learned of Los Van Van from Cuba, El Gran Combo de Puerto Rico, and the Fania All Stars and their New York sound. In one way or another, those echoes can be heard on this track."
Cuba: '90 Miles Podcast'
We recently watched a news segment on CNN about Cuba that shows just how the COVID-19 pandemic has decimated the island's tourism. Cuba has been in lockdown for six months with no commercial flights coming in or out of the island. Many of the country's main tourist centers look like ghost towns, with hotels and restaurants shuttered, Watch here.
One way Cuban music, culture, and economic news fans can keep tabs on the island is to listen to the 90 Miles Podcast, which highlights stories from tech, culture and the arts in Cuba. Start with this wonderful interview with Afro-Cuban jazz darling Daymé Arocena.

Follow Sounds and Colours: Facebook / Twitter / Instagram / Mixcloud / Soundcloud / Bandcamp

Subscribe to the Sounds and Colours Newsletter for regular updates, news and competitions bringing the best of Latin American culture direct to your Inbox.
Share: