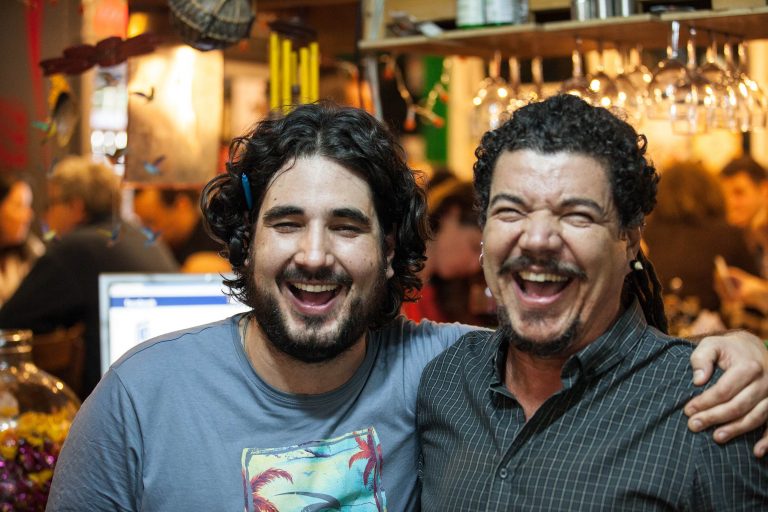 Kaipiras by Barraco
The Best Spots for Brazilian Music and Culture in London
12 September, 2019
England might have brought football to Brazil but in return Brazilians have brought their joie de vivre attitude, free spirit, passion and flair to London. The UK capital is home to almost every culture around the world, with an estimate of 60,000 being Brazilian. What's even better is that you can see this beautiful, vibrant culture by discovering each corner of this incredibly diverse city. There's something about the Brazilian culture, the weather and warm people that makes you long to become part of the fabric of their world, even just for a night.
With this in mind, from Brazilian cafes, to rodizios in north-west London, to barracos, samba and forró nights, we've rounded up the best Brazilian spots for music and culture in the city so that you can kill those saudades, as they say, and enjoy London like the Brazilians do, whilst hopefully making some new friends along the way.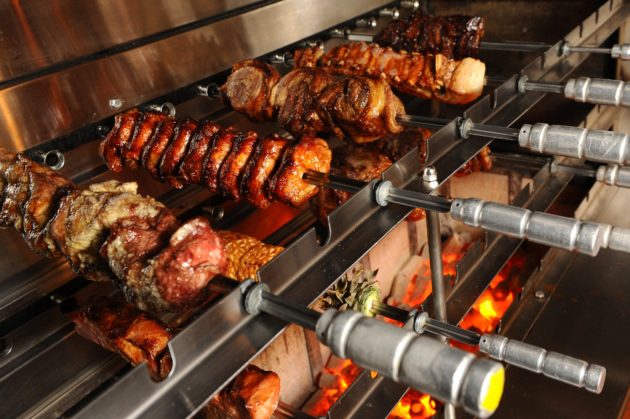 Touro Brazilian Steakhouse
Kensal Green
Brent boasts one of the largest Brazilian diaspora communities in the capital, and with a high percentage of Brazilian people comes high quality, delicious food offerings. Brazilian culture wouldn't be the same without a good rodizio and churrasco. As the Brazilians say: "when times are bad, we churrasco, when times are good, we party". When London's weather gets you down, there's nothing better than an all-you-can eat buffet to raise the spirits. Mere footsteps from Kensal Green station, this Brazilian steakhouse offers over 20 varieties of traditional prepared meats coupled with gourmet salads and of course, rice and beans – all at a reasonable price for London standards.
Address: 988-992, Harrow Rd, Kensal Green, London NW10 5NT
Website: touro.co.uk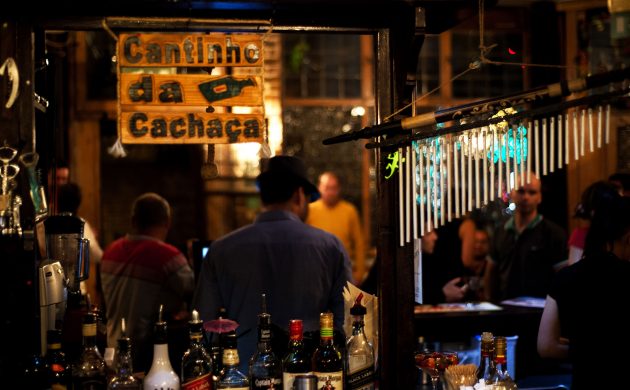 The Blues Kitchen
Manchester
If a variety of bourbon and American soul food is what you're after, The Blues Kitchen will not disappoint. They have a vibrant bar scene that rivals all live music bars in Manchester. Apart from quality bourbon, their beverage offerings are extensive, and you'll enjoy live music seven nights a week with late-night dancing during the weekends.
You can fill up to your heart's content with the most authentic southern style barbecue, burgers, and buffalo wings amidst the soulful sound of classic blues, soul, hip hop, and rock and roll. You can catch the performance of Richard Spaven at the concert hall upstairs once a week and enjoy the unique sound of jazz artfully mixed with hip-hop and club culture. Witness Richard Spaven's fresh approach to drums and his unique ability to create a distinctive sound influenced by jazz.
Some nights you will catch Slum Village, a Detroit-based hip hop group highly regarded in the underground circles. The group's music is soul-filled and reminiscent of the rough corners of the city they grew up in. Their talent and artistry even attracted the ears of the legendary Kanye West and the famed John Legend.
On other special nights, DJs and an in-house band entertain guests for free with soul music by great artists such as Stevie Wonder and Marvin Gaye. Should you decide to visit on those nights, make sure to accomplish a reservation and call ahead as seats get filled very quickly.
Tia Maria
Vauxhall
If times are good and you're in the mood for a party, then Tia Maria is your place. Located in Vauxhall (another popular stomping ground for Brazilians) and a short walk from Vauxhall station, Tia Maria began as a cafe on South Lambeth Road before re-launching into a restaurant and live music bar due to its popularity. After dinner, the venue has a separate room with a dance floor where visitors and regulars can practice their samba and forró moves with weekly events.
Address: 126 S Lambeth Rd, London SW8 1RB
Website: tiamarialondon.com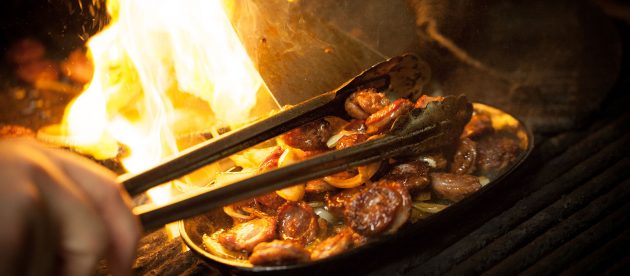 Kaipiras by Barraco
Kilburn
Located within the vicinity of Brent, Kilburn in north-west London is brimming with a Brazilian community that is eager to share a small dose of their home country to discerning locals and visitors. If you're seeking to "mandar um papo" (have a chat) with some fellow Brazilians, then Kaipiras is your place. This cosy boteco bar is a great little spot to catch up with friends with an ice cold beer and a selection of hearty fish and beef stews. Live music is also available during the weekends.
Address: Priory House, 10 Kingsgate Pl, Kilburn, London NW6 4TA
Website: kaipiras.com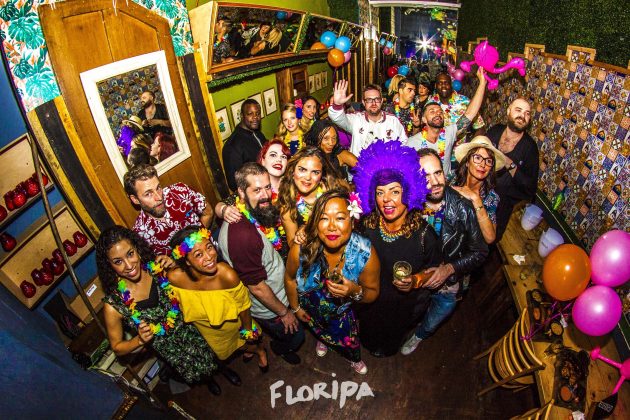 Floripa
Shoreditch
If you happen to be in East London and fancy a night out then Floripa in London's trendy Shoreditch will be right up your street. This restaurant, bar and live music venue screams beach party vibes, whilst serving some of the best typical Brazilian cocktails and dishes in town. Expect to be up all night with a host of DJs playing everything from hip hop, reggae, funk to soul and baile rhythms.
Address: 91-92 Great Eastern St, Hackney, London EC2A 3HZ
Website: floripalondon.com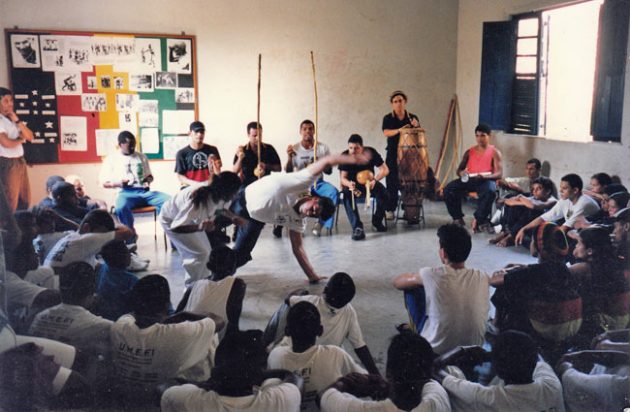 Urban Ritual (Monthly)
Hoxton
Not for the faint hearted, if you happen to be in London during one of Urban Ritual's monthly events, then you're in for a cultural treat. Be prepared to broaden your horizons with a monthly capoeira roda where friends, rivals and some of the city's best capoeiristas join forces to battle and party it out in one of London's most notorious capoeira parties. Located at the back of a pub in Hoxton, guests are invited to watch the games unfold in an event that is designed to replicate a street roda but in the comfort of indoors. Expect contagious energy, a welcoming vibe and vibrant rumba dances to follow.
Address: (Location may vary): 177 Hoxton Street, London N1 6PJ
Check Facebook page for updates: facebook.com/eastlondoncapoeira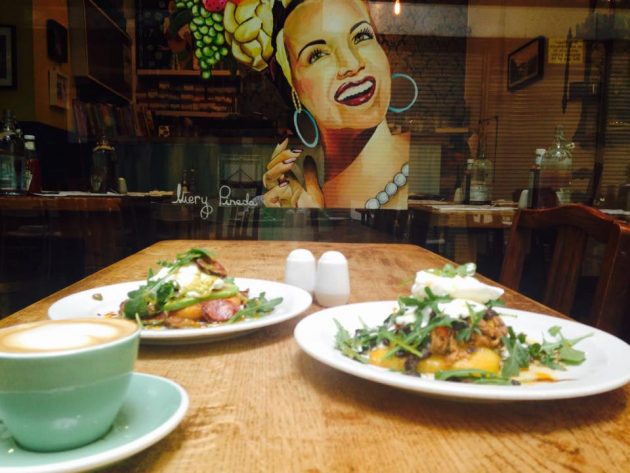 Carioca
Brixton
Walk through Stockwell Road enroute to Brixton and you're guaranteed to hear Portuguese left, right and centre. It's only fitting then that Brixton is home to one of South London's best Brazilian restaurants. Tucked away in Brixton village, Carioca (which translates as a Rio de Janeiro native), this colourful restaurant offers all the Brazilian delicacies you've been craving plus an impressive selection of cocktails. All in a cosy setting, Carioca is perfect for date night.
Address: 25-27 Market Row, Brixton, London SW9 8LB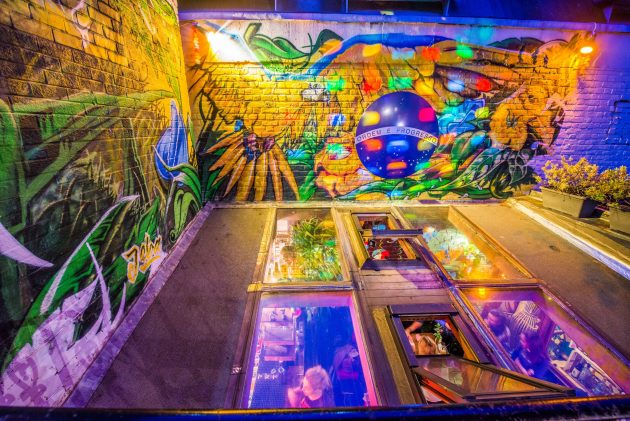 Made in Brazil
Camden
If your mouth isn't already drooling, it will be once you feast your eyes on Made in Brazil's menu. This Brazilian restaurant and cocktail bar located in the heart of Camden Town serves some of the best caipirinhas in the city, accompanied with hearty Brazilian and Latino dishes and rhythms. The vibrant interiors capture the spirit of a Brazilian beach party. The restaurant's owner, Renato Paziam, is a self-proclaimed ambassador for Brazilians in London so expect to mingle and make some new Brazilian pals here.
Address: 12 Inverness St, Camden Town, London NW1 7HJ
Website: madeinbrasil.co.uk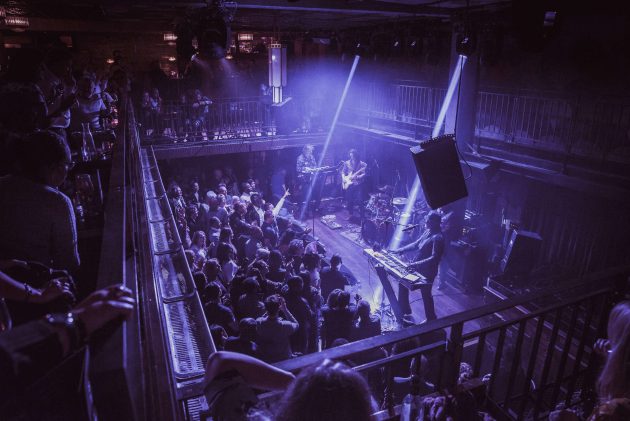 The Jazz Cafe
Camden
Once you're done with dinner, you might want to make your way to the Jazz Cafe located in the centre of Camden Town where some of Brazil's most famous musicians take centre stage. Time your visit to this jazz club right and you might be able to catch a soulful, jazz or reggae-infused show from the likes of Metá-Metá, Emicida, Céu or Luna Cohen to name just a few Brazilian stars to have played there.
Address: 5 Parkway, Camden Town, London NW1 7PG
Website: thejazzcafelondon.com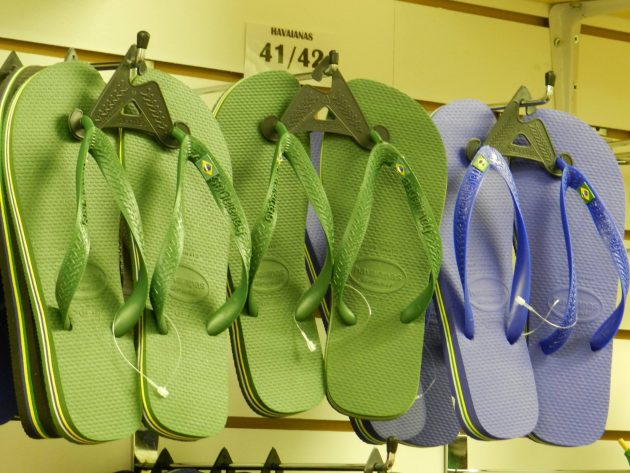 Casa Brasil
Queensway
Queensway and Bayswater used to have the biggest Brazilian influence in the city – so of course, one of the most popular Brazilian supermarkets is here. Located in Queensway, this Brazilian supermarket sells everything from pão de queijo to pilão-roasted and ground coffee, to imported magazines and newspapers. Make sure you try a coxinha (chicken filled pastry) and a Guarana when you visit.
Address: 23-25 Queensway, London W2 4QJ
Website: casabrasillondres.co.uk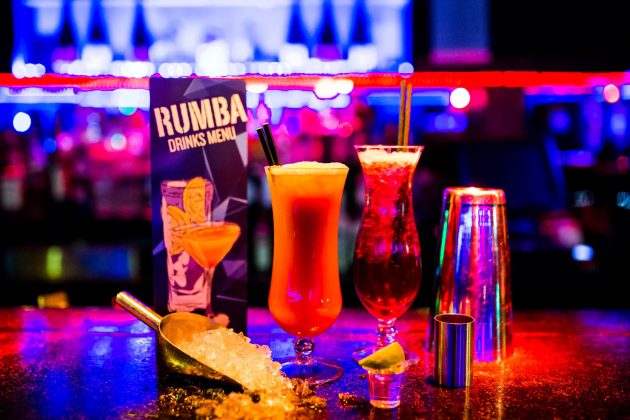 Bar Rumba
Piccadilly
Mere footsteps from Piccadilly Circus, Bar Rumba is a nightclub, party bar and stand-up comedy night that will keep you laughing until the early hours. caipirinha fish bowls are the speciality in this basement club that attracts a healthy dose of locals and visitors to keep the Brazilian spirit alive.
Address: 36 Shaftesbury Ave, London W1D 7EP
Website: barrumbadisco.co.uk
Have we missed any essential Brazilian spots in London? If so, drop us an email at [email protected] to let us know what we left out

Follow Sounds and Colours: Facebook / Twitter / Instagram / Mixcloud / Soundcloud / Bandcamp

Subscribe to the Sounds and Colours Newsletter for regular updates, news and competitions bringing the best of Latin American culture direct to your Inbox.
Share: