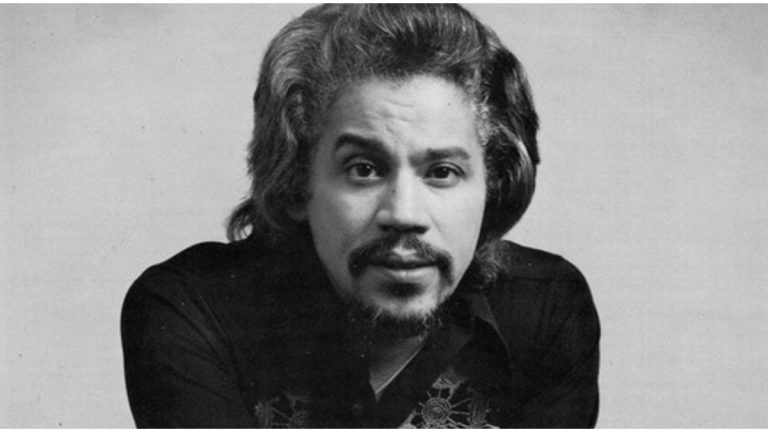 A Johnny Pacheco Playlist
02 March, 2021
Alas poor Johnny, we knew him well… But perhaps we knew the dearly departed Dominican flautist more as a composer and impresario than as a musician in his own right. While arguments will rage about the greatest Nuyorican of all time – Tito Puente perhaps, or Eddie Palmieri, Ray Barretto, Celia Cruz or maybe Willie Colón – arguably, as the co-founder of the Fania label, Johnny Pacheco did more than anyone to popularise salsa. In that respect, he was the Berry Gordy of Latin New York, but he went beyond that – in launching the Fania All Stars. Musically speaking, Johnny Pacheco's finest moments were probably in partnership with that mighty ensemble of stars, or with individual stars such as Pete Rodriguez and his frequent collaborator, Celia Cruz. In "La Dicha Mía", written by Pacheco for the star of stage and fingernail endorsements, he sketched her various partnerships with other musicians, including himself. "We caused a sensation," Celia sings, and in the chorus she thanks God "and the saints every day for my luck." We should all thank the saints for Johnny Pacheco's life of music. His legacy is incalculable. As one YouTube commentator suggested, "Never in a million years will we have another like you. You helped to create Our Culture."
Here are just a few highlights…
Pacheco y su Charanga "Pachanga"
The marketing master was already at work in the early 1960s, forming his first outfit whose catchy, no-frills commercial music sold in big numbers and helped to popularise a new dance craze, pachanga.
Pacheco y su Nuevo Tumbao "Cañonazo"
Featuring Pete "El Conde" Rodriguez on vocals, here's the title track from an historic album – the first release on Johnny Pacheco and Jerry Masucci's Fania label.
Fania All Stars "Quítate Tú"
Taken from the intoxicating 1972 film, Our Latin Thing, our hero directs the Fania All Stars performing one of his greatest hits. An epic 16-minute version concludes the immortal Live at the Cheetah Vol. 1, a candidate for the greatest live album EVER!!!
Fania All Stars "Mi Gente"
Another candidate for that greatest ever award must be the All Stars' 1976 concert at the Yankee Stadium. Forever associated with the number, Hector Lavoe performs Mr. Pacheco's masterpiece in the loudest suit and biggest bowtie ever seen on film. Curiously, our Johnny played the doomed singer with the golden voice in the film, El Cantante. For a simply combustible version of the song, check out "Little Louie" Vega's remix.
Johnny Pacheco & Celia Cruz with La Sonora Ponceña "La Dicha Mía"
Here they are, the two songbirds, in the twilight of their years. It's a song that spotlights partnerships and collaborations, which is ultimately what Johnny Pacheco's life in music was all about.
I could go on for hours, but that's all for now folks!

Follow Sounds and Colours: Facebook / Twitter / Instagram / Mixcloud / Soundcloud / Bandcamp

Subscribe to the Sounds and Colours Newsletter for regular updates, news and competitions bringing the best of Latin American culture direct to your Inbox.
Share: