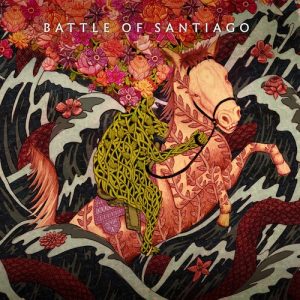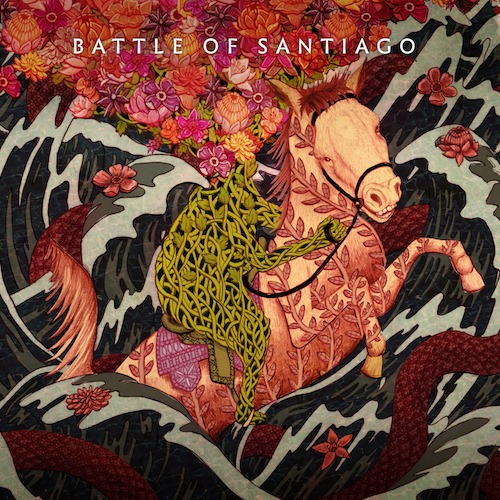 Review
Battle of Santiago – Queen & Judgement
One of the so-called historical Battles of Santiago that presumably inspired the Toronto-based band's name was the football match in Chile during the 1962 World Cup between the hosts and a seriously undisciplined Italian team. British referee, Ken Ashton, struggled manfully to maintain order, but the match soon degenerated into chaos. Founder and bass player, Michael Owen, suggests that the name implies "some kind of soundclash, which works for us since the band has both a Latino section and a non-Latino section, and that dynamic can create a really exciting creative tension."
In fact, the infamous pitch(ed) battle serves as a rather convenient metaphor for the band's 2017 album, La Migra. It was the first of their then three albums that I'd encountered. The band sounded like eight players in search of a musical director. It came over as a hodgepodge of musical ideas, ranging from guitar-screeching heavy metal to the kind of spiritual Cuban music with which they seemed most comfortable. The overall effect was a frustrating one, because the promise was there to hear.
La Migra's successor has thoroughly fulfilled that promise. The band has stripped down to a core quintet and gone are the twin kit drums that seemed more appropriate to a power-rock outfit, like Canada's Rush. Much of it written and recorded in Cuba, the new album is informed by the spirit of the indigenous Afro-American Santería religion. Native percussion and call-and-response vocals dominate, while the sure touch of guest producers Andres Levin and Josh Korody infuse the seven tracks with sufficient colour and individual flavour to distinguish them from something more traditional. Something, for example, like the recent Franco-Cuban collaboration, Que Vola?, which was reviewed here around this time last year.
There's never a dull moment on Queen & Judgement, a brief but compelling release. The guitar sound on the opening "Queen", for example, leaves an incongruous taste of U2 but an uplifting sense of joy. "Judgement" comes closest to a fusion of Afrobeat and contemporary Cuban mambo. "Thunder" adds the kind of keyboard loops that one might normally associate with American minimalist composers like Terry Riley. A marriage of chattering vocals to synthesiser, tenor sax and prog-style guitar turns "Protest" into something smooth and hypnotic. The repetitive refrain that drives "King of Fire" is as irresistible as something the JBs might have cooked up when The Godfather's back was turned. "La Mota" is riotous cumbia powered by Michael Butler's raucous tenor sax and the vocal exhortations of conguero Reimundo Sosa and rapper Netto Man. The final track, "El Sol", as potent as the six that precede it, leaves an impression of a band at the top of their game.
Queen & Judgement sounds as if the musicians had as much fun recording it as they did filming the two promotional videos in Havana. Compared to its predecessor, the thermometer's gone way up; the only problem is that it's now too darn short.
Queen & Judgement is out now and available on various platforms

Follow Sounds and Colours: Facebook / Twitter / Instagram / Mixcloud / Soundcloud / Bandcamp

Subscribe to the Sounds and Colours Newsletter for regular updates, news and competitions bringing the best of Latin American culture direct to your Inbox.
Share: