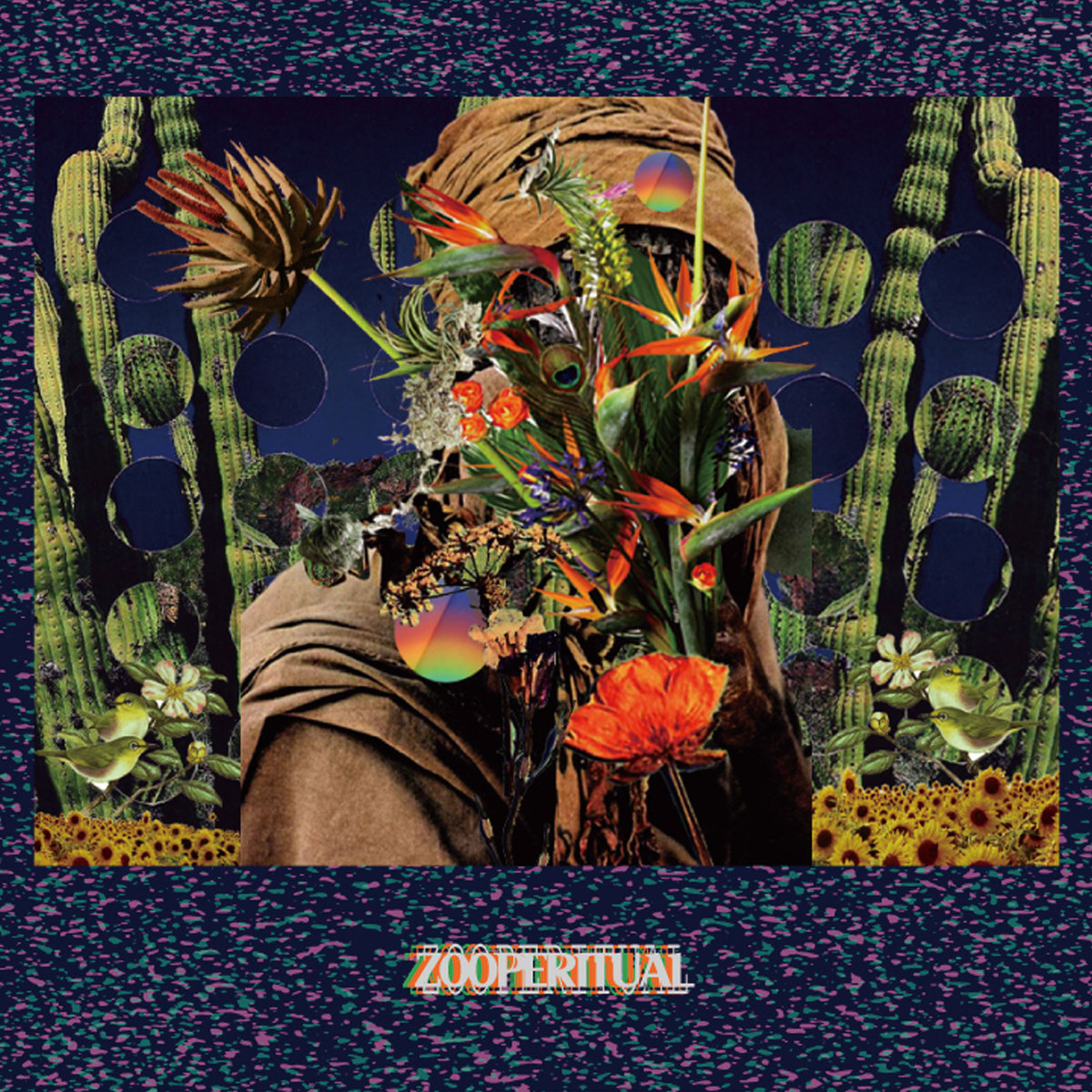 Review
DJ Ground – Zooperitual
The mixture of ethnic sounds with electronic music is nothing new. A long time ago that sound became a cliche that has never been accepted by the sceptics, but in 2016 the resurgence of people working with samples and rhythmic structures of music from the Middle East, Africa and South America is on the rise. One of the reasons this style may be better-received this time around is because, as opposed to previous attempts of using traditional sounds, now there are a lot of people from the original source of the music at the helm. Electronic equipment has become more democratic and the internet has helped with exposure, so now you can catch up with scenes from South Africa, Greece and Brazil that are mixing folklore from all over the world with a more natural approach than just a sample over some beats.
In this scenario, hearing tribal sound experiments made from Japan should not seem that crazy, and if you are in the mood for doing it in great fashion, you should definitely take a listen to the new album by GrOun土 (a.k.a DJ Ground).
With over a year since his first album Vodunizm, DJ Ground has made a name participating in compilations from labels as underground as Casa Caos from Brazil, Random Collective from Costa Rica and better known imprints such as Multi Culti from Canada. For Zooperitual, he comes back to his own local label Chill Mountain Records, where he also takes the time to showcase fellow Japanese producers with similar artistic sensibilities.
The album is always on a slow BPM and downtempo mood, but it manages to take you to dance-able psychedelic trances, the hypnotic six-minute long "Fuzeze" exemplifies this phenomenon, common with like-minded souls like Nicola Cruz or Débruit. On "Mountain Faith" he goes deep on a tribal jungle trip with sparkles of dembow cadence, while on "Slow Ride" the elements of cumbia are evident with the signature cowbell and clave sounds leading the rhythmic patterns of this obscure tropical extravaganza.
While it may not be an easy first listen for global sound newcomers, it clearly shows a path for future experiences when it comes to mixing folkloric music with electronics, a road that is now more oriented in respecting the original resources and taking them to unknown destinations. It's a time when a South American producer can work an afro-house tune, a Hungarian can mix funk carioca and a Japanese can make digital cumbia and really get away with it.
Zooperitual is available on Bandcamp

Follow Sounds and Colours: Facebook / Twitter / Instagram / Mixcloud / Soundcloud / Bandcamp

Subscribe to the Sounds and Colours Newsletter for regular updates, news and competitions bringing the best of Latin American culture direct to your Inbox.
Share: