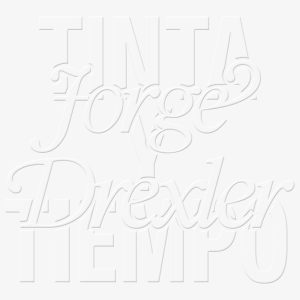 Review
Jorge Drexler – Tinta y Tiempo
Jorge Drexler is a creatively scientific riddle. The Uruguayan-born, Madrid-based, medical degree-holding songwriter has carved a career out of exploring the boundaries and frontiers between love, science and everything in between. His latest album, Tinta y Tiempo, is a life-affirming paean to the value of human connection in a world tragically short of it over the past two years. 
A prodigious producer, songwriter and performer, averaging a studio album every 2-3 years, Drexler uses the album to weave the beautiful complexity of life from its very beginning. Literally. First song "El Plan Maestro" tells the story of the first protozoa casting its lustful eye on its neighbour, sparking a chain reaction culminating in the messy beauty of 'blending two into one'. 
Unsurprising then, that Tinta y Tiempo meanders its way through the vitality of connection to all forms and to all things. The pandemic clearly has impacted his work. Collaborations taken online and recording sessions Zooming across the airwaves. Yet one revels in the way Drexler would have approached this most modern of conundrums. "Tocarte (To Touch You)", a collaboration with C. Tangana, drips with longing and was created during a marathon six-hour collaborative session. It is Drexler at his enigmatic, joyful best.
The zeitgeist of self-doubt, creative stifling and dark technological machinations are distilled into 3:08 minutes of funk on "Oh, Algoritmo!", a playful response to the extent to which our reality became (and is slowly becoming) gradually more reliant on the self-fulfilling prophecies of digital mechanisms of communication and expression. Yet it rejects nihilistic acceptance of this in favour of a sideways smirk that recognises the importance of the creator and his firm 'hand on the wheel' of the creative process. 
The title track is a studious reflection on legacy with a melancholic air as Drexler accepts the fact that "I don't control this voice". The accompanying video, a monochrome portrait of the artist as he rues the vagaries of his art, lends weight to the argument that Drexler has accepted his status as an esteemed point of reference for the next generation. For an artist who is so embracing of modernity, the reference to the two pillars of "ink and time" ("tinta y tiempo") as anchors to his craft are beautiful anachronisms. 
The album's diversity is both its blessing and its curse. Baselined by Drexler's lilting delivery, it ranges across a wide variety of styles, chopping and changing in a way that leaves the listener scrambling as they adjust to the pace of each song. Yet there are few artists who could pull this off so charmingly, and do it with such a wry eye for the ironies of what they create. Regardless of what the future holds (and how influential the aforementioned algorithms become) Drexler's place as a one of the foremost creative, socially-minded musical commentators is assured.
Tinta y Tiempo is released by Sony Music

Follow Sounds and Colours: Facebook / Twitter / Instagram / Mixcloud / Soundcloud / Bandcamp

Subscribe to the Sounds and Colours Newsletter for regular updates, news and competitions bringing the best of Latin American culture direct to your Inbox.
Share: