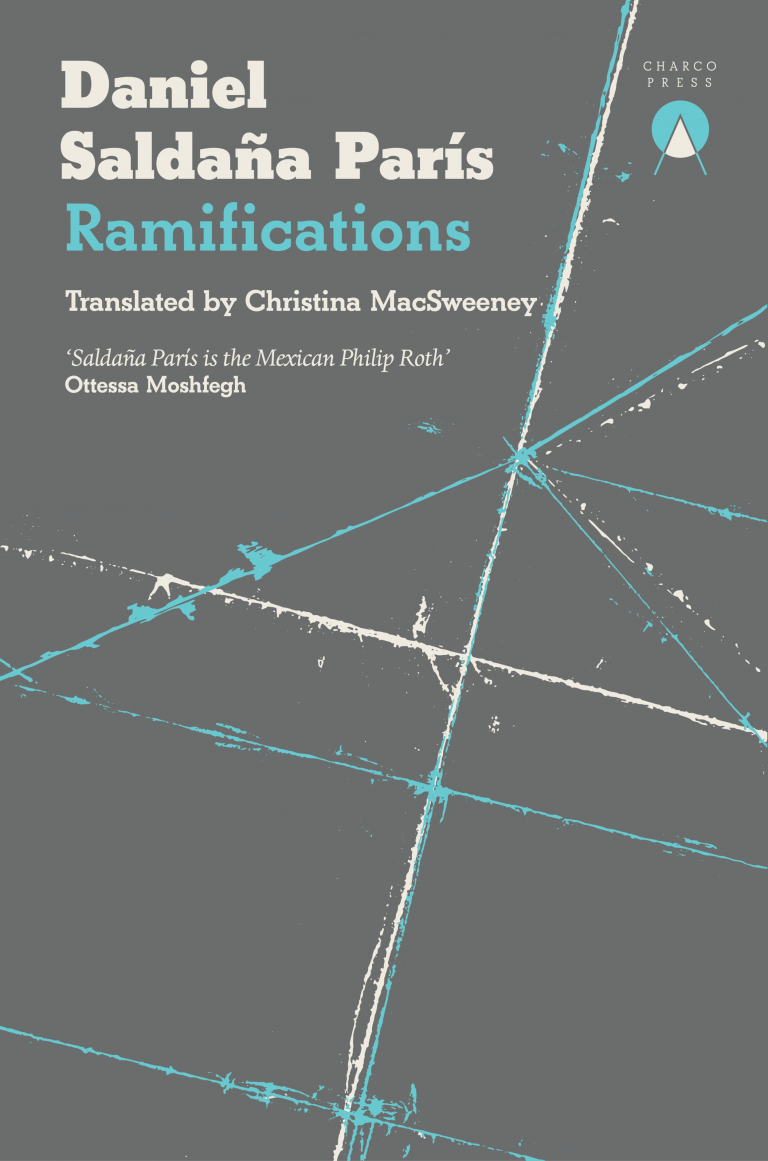 'Ramifications' by Daniel Saldaña París: Unfolding Memories of a Damaged Childhood
07 December, 2020
"The memories we return to most frequently are the most inaccurate, the least faithful to reality…"
Mexican author Daniel Saldaña París' latest novel Ramifications (translated by Christina McSweeney) is centered around a single act that happens during the summer of 1994 in a quiet suburb of Mexico City. Teresa, the mother of the unnamed ten-year-old narrator, slings her tote bag over her shoulder and leaves the family home in the sleepy Educación neighbourhood to join the Zapatista uprising in distant Chiapas, Southern Mexico. The aftermath of Teresa's departure, and the chaos that ensues, plunges the book into an ongoing dystopian chaos, in which the narrator takes it upon himself to try to restore order in his own household. Two wars continue to be fought within the novel's pages as the story unfolds.
Our narrator, who we soon get to know as, "Mariana's brother", spends the rest of the summer listening in on his older sister's conversations, hiding from the bogeyman in his bedroom wardrobe, and has an unhealthy obsession with making origami animals. By contrast, the older version of our narrator appears later on in the book, as an obsessive man in his thirties, surrounded by dirty sheets and reams of paper on which he scribbles down his thoughts. Narrated only in the first person, the reader is drawn into an almost memoir-like story, interjecting snippets of real-time Mexican history with the dreamlike quality of being stuck within a house.
A changing moment in the narrator's childhood is when he decides to take a bus to the town of Villahermosa in the hope of finding his mother. A stop by armed soldiers is so vivid, alongside his experience of hot chili sauce and the rising humidity, the further south he journeys, that the reader falls further into the broken narrative. As the narrator's father spends more time away from the house, and his sister begins to act up, the family exists on a knife-edge, as fragile as the narrator's own origami frogs.
Lies and the mystery of Teresa's disappearance drive this novel along, as the narrator's many questions are finally answered – some with truths that cause more harm than good. As a reader, we begin to flatten out the facts, and start to accept the imperfections and character flaws that our narrator shows. It is this slow advance towards the truth that helps París' narrator begin to understand his own past, the ramifications of a damaged mind that is still waiting to heal.
Ramifications, translated by Christina McSweeney and published by Charco Press, is available to buy from www.bookshop.org here.

Follow Sounds and Colours: Facebook / Twitter / Instagram / Mixcloud / Soundcloud / Bandcamp

Subscribe to the Sounds and Colours Newsletter for regular updates, news and competitions bringing the best of Latin American culture direct to your Inbox.
Share: