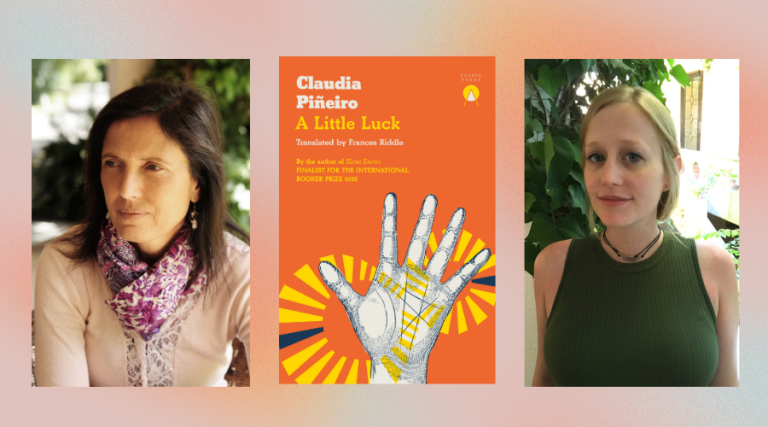 Mystery and Introspection in Claudia Piñeiro's 'A Little Luck'
28 August, 2023
Published in Spanish as Una suerte pequeña in 2015 and translated into English by Frances Riddle as A Little Luck in 2023, this novel from Claudia Piñeiro is a journey of introspection and mystery. The protagonist and narrator, María Elena Pujol/ María Lohan, suffered a traumatic event in her youth in Temperley, a Buenos Aires suburb. She must confront the accident twenty years later when fate (or perhaps something else) brings her back to the place from which she felt expelled; the place where she left her six-year-old son in his father's care before escaping to the United States.
Piñeiro once again demonstrates her expertise in suspense and intrigue. As the reader is introduced to María Elena's story: her childhood, her relationship with her parents, her first encounter with Mariano – who would later become her husband and with whom María Elena has little in common both personally and socially – and the ups and downs of her marriage, the first-person narrator gradually reveals the intricacies of that unexpected and tragic event that not only led the protagonist to abandon the family home in Temperley but also caused her to be remembered by their neighbors as 'a horrible woman'. In this way, Piñeiro doses the details that allow us to reconstruct the protagonist's story and gain insights that help us understand her and empathise with her anguish and fears.
Piñeiro is an excellent storyteller. Her style is direct and visual, which makes the novel flow smoothly and gives it a cinematic quality without losing its excellent literary quality. We must not forget that the author has worked as a screenwriter on works such as Las viudas de los jueves (Argentina, 2009), based on her novel of the same name and Netflix series El reino (Argentina, 2021).
Likewise, since the protagonist is a language and literature teacher, we read plenty of metaliterary reflection through her memoirs, thanks to her decision to narrate her story in the first person (and not in the third person, as she briefly considers). This decision likely aims to allow the reader – both the real reader and the fictional one, the recipient of her manuscript – to approach the events from her perspective.
Piñeiro is one of the great figures in mystery novel-writing in Latin America, as evidenced in this text, where she also manages to address themes such as social isolation, the stigma of mental illnesses, lack of empathy and the importance of community support networks. When we reach the end of the reading, we feel closer to the protagonist, better understanding the motivations behind her decisions, and are glad that the 'little luck' she somewhat skeptically boasts about throughout the novel has helped her to heal her wounds.
A Little Luck was a finalist for the 2022 International Booker Prize and is published by Charco Press.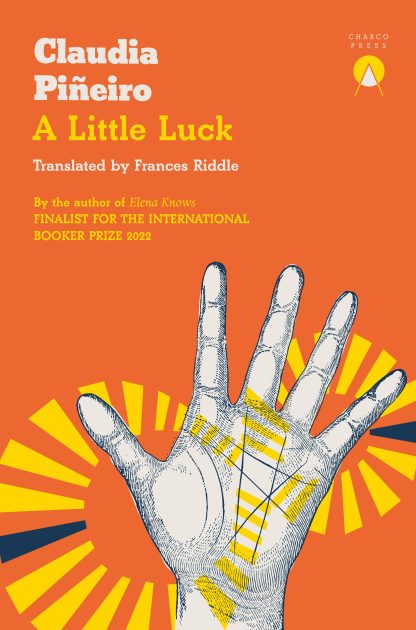 Follow Sounds and Colours: Facebook / Twitter / Instagram / Mixcloud / Soundcloud / Bandcamp

Subscribe to the Sounds and Colours Newsletter for regular updates, news and competitions bringing the best of Latin American culture direct to your Inbox.
Share: