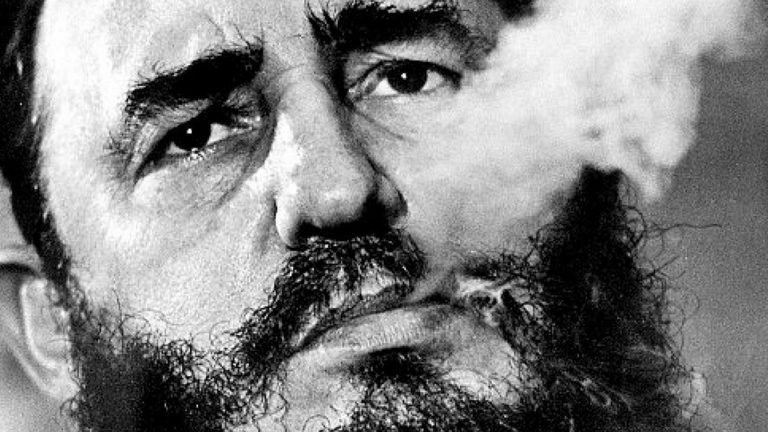 Best Documentaries About Fidel Castro
09 December, 2016
Fidel Castro, the long-time leader of Cuba, recently passed away at the age of 90. A supremely divisive figure, Castro is the perfect subject for a documentary. He has had an undeniable influence on the world at large, going back to the 1950s and continuing to this day. Thankfully, several important documentaries about Castro have been produced over the years. This is our pick of the movies that will allow you to understand Castro that little bit better.
Comandante (2003)
It seems only appropriate that a documentary about a controversial political figure should be helmed by a controversial political director. In 2002, director Oliver Stone (JFK, Natural Born Killers, W.) travelled to Cuba to interview Castro. The finished product Comandante, premiered at the 2003 Sundance Film Festival and was supposed to air on HBO that same year. However, Castro's actions, including executing three hijackers and throwing some 70 political opponents in prison, kept the airing from happening. It was briefly available through website The Film Stage before being pulled. Critic Roger Ebert, who saw the film at Sundance, wrote, "Like all documentaries, Comandante documents what is in front of the camera and smart viewers don't take it at face value." Stone directed two other documentaries about Castro, 2004's Looking For Fidel and 2012's Castro in Winter.
Fidel: the Untold Story (2001)
Estela Bravo's 2001 documentary Fidel: the Untold Story not only offered exclusive interviews with Castro, but also captured his diverse relations, with such prominent figures as Nelson Mandela, Muhammad Ali and Ted Turner. Also interviewed in the film are Alice Walker, Sydney Pollack and Gabriel García Márquez. This documentary might not sway the opinions of those who loathe Castro, but it definitely showcases how undeniably fascinating he is.
American Experience: Fidel Castro (2004)
Though Castro was not American, he had a huge impact on American society. He was even profiled for PBS's American Experience series. In this particular instalment, director Adriana Bosch (from Cuba), chronicles Castro's rise from a young rebel into a leader of Cuba that became one of the top opponents of ten consecutive United States presidents, from John F. Kennedy to George W. Bush.
http://www.youtube.com/watch?v=N2AaSbqBXYE
The death of Fidel Castro undoubtedly signals a turning of the page in Cuba's history. These documentaries paint a more intimate portrait of Fidel Castro than the one that you get from most history books or news reports. He was unquestionably a contentious, controversial figure, but these films offer an in-depth look into what drove him and what legacy his death has left behind.

Follow Sounds and Colours: Facebook / Twitter / Instagram / Mixcloud / Soundcloud / Bandcamp

Subscribe to the Sounds and Colours Newsletter for regular updates, news and competitions bringing the best of Latin American culture direct to your Inbox.
Share: