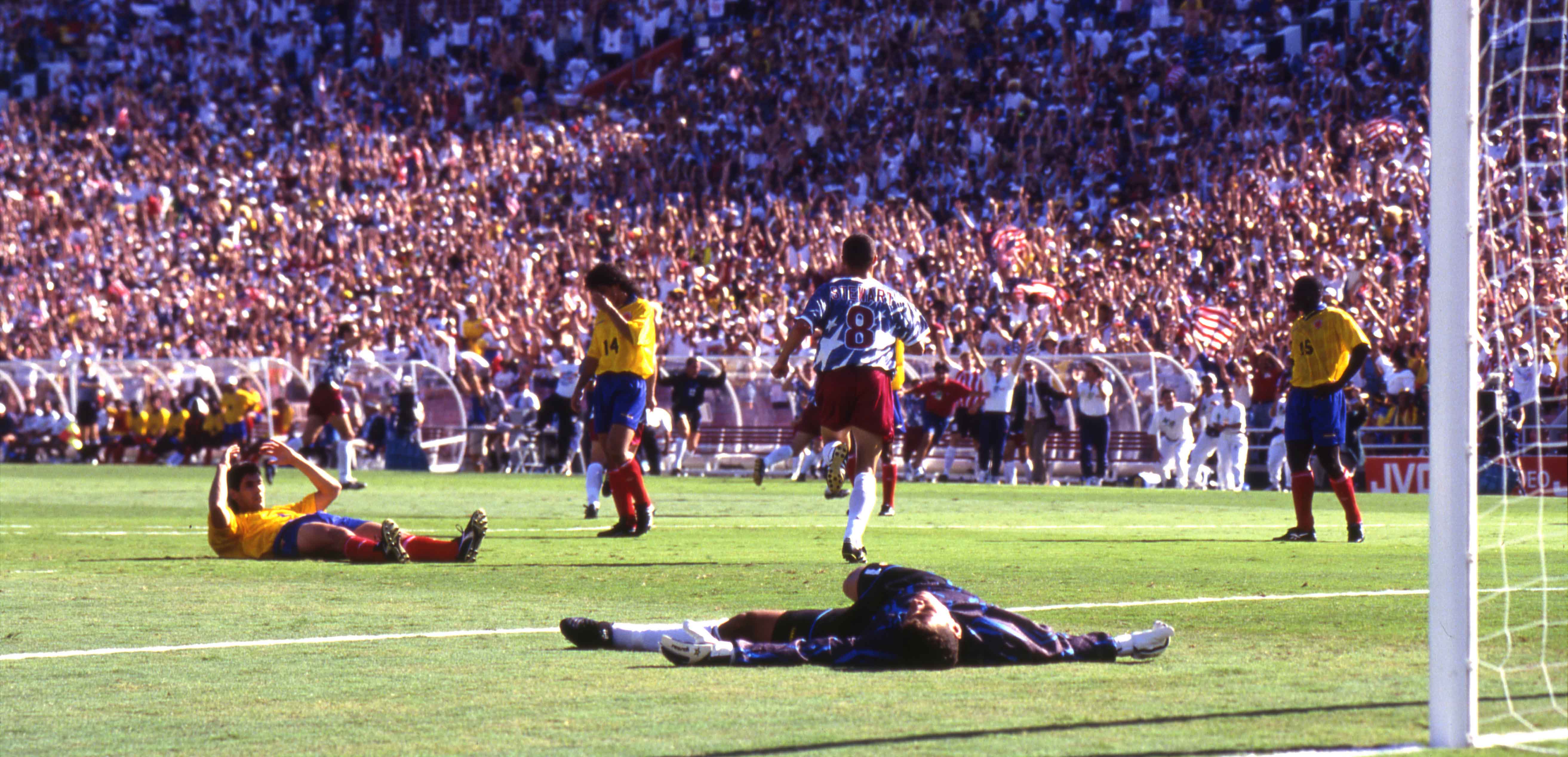 Sport and Society in Latin America: Five Online Documentaries
09 August, 2013
If religion really is the opium of the people, as Karl Marx said, then sport must be their crack cocaine. Nothing stokes the flames of collective expression so much as some healthy competition, particularly when that's mixed in with crunch factors such as national pride, local rivalries, the underdog spirit, and, of course, glory. At Sounds and Colours, we've compiled a selection of documentaries that explore sport's cultural, social or political reach in Latin America. If you thought it was all football you'll find that, well, yes, a lot of it is, but there are several other films which look at different areas of the mass phenomenon that is modern sport. In no particular order then, here are some documentaries, free to watch online, which address sport and its wider contexts in the region.
The Two Escobars (Jeff Zimbalist and Michael Zimbalist, 2010)
In spite of its source material being derived from what are probably the two most lazily-applied stereotypes of South America (drugs and football), and a soundtrack of irritatingly dramatic background muzak, there can be no denying that the entwining stories of the two Escobars, Pablo and Andrés, make for a grimly compelling documentary. Pablo Escobar was, of course, the cocaine baron of his or any other day, dominating Colombian society and politics in the eighties and bloodily scaling his way to becoming one of the richest men in the world. His compatriot Andrés Escobar was the footballer who scored an own goal at the 1994 World Cup that helped to eliminate Colombia from the tournament and was murdered shortly after. The overly-sensational tone grates but there are some fascinating moments here, including rare footage of both protagonists, and a range of interviews that include members of Pablo Escobar's inner circle and several of the big names of Colombia's golden football generation, such as Valderrama, Higuita, and Asprilla.
Senna (Asif Kapadia, 2010)
As with boxing, Stadium rock tours, and US presidential elections, it seems that in Formula One the circus which surrounds the sport is far more interesting than the main event itself. This British-produced film looks at the life of the Brazilian racing driver Ayrton Senna from São Paulo rich kid to one of the most famous sportsmen on the planet until his death in a crash at the age of 34. Even for those who have little interest in Formula One (of whom I am one), this is a riveting tale of human drama to which the sport provides a brooding backdrop throughout. In a swirling melee of immense pressure, seething rivalries, global celebrity and unparalleled success, there emerges a sensitive yet fiercely driven tragic hero. Kapadia's film is comprised from archive footage, news reels and home videos, giving it a gripping authenticity that steadily rises in an impending sense of doom due to the viewer's own retrospective knowledge of events.
Victory Is Your Duty (PBS, 2009)
In Cuba, boxing is seen as a source of national pride, with scores of young boys taking up the sport in the name of Cuban sovereignty in the looming face of Yankee imperialism. Sports academies are established all over the country in order to produce the athletes that will enhance Cuba's global image. Yet as they reach maturity, many of these boxers head to the United States where they have a far greater chance of financial success. This made-for-TV documentary is a little lacking in the production stakes, but it's exploration of the importance of sporting triumph to the socialist dream is revealing, while the pressure felt by the young boys as they are imbued with a winning-is-everything mentality is a stark reminder of their fragility. However, this is offset by a burning ambition and a resolute pride to achieve their goals and become a hero. The film is a precursor to the cinematic film Sons of Cuba, which unfortunately I was unable to find to stream online (although that doesn't mean it isn't out there).
A Dirty Game (Jaap Verdenius and Kay Mastenbroek, 2002)
There was something of a kerfuffle in Holland in 2002 when the Dutch Crown Prince Willem-Alexander got married to Máxima Zorreguieta. The bride was the daughter of Jorge Zorreguieta, a key minister in the military dictatorship of Jorge Rafael Videla which governed Argentina from 1976 – 1983. During that period, thousands of people disappeared after being detained by the authorities, while systematic torture and murder took place on a grand scale. It was also during this period that the World Cup was held in Argentina, in 1978, granting a global legitimacy to the military regime and shamefully painting over the human rights abuses taking place. While the royal wedding in 2002 caused much controversy, there was little governmental or public outcry about the Dutch football team, or that of any other nation, participating in the 1978 World Cup: indeed Holland went on to the final where they lost to the hosts. This film shines a spotlight on the hypocrisy of certain political figures in Holland and examines the grand promotion that the staging of the World Cup afforded the dictatorship.
El Torero de Los Andes / The Bullfighter of the Andes (Ignasi Rodriguez Batlle, 2011)
Killing animals: sport for some, barbaric inhumanity for others. I lived in Seville for a time, one of the most romantically nostalgic of bullfighting cities, but during that time I never had the urge to head to the city's bullring, La Maestranza, to watch this most traditional of Spanish pursuits. Yet there is undoubtedly a fluid grace to the art of the torero, emphasised by the appreciation for the quick, clean kill, and the disdain for the unnecessary suffering caused by the inability to swiftly slay the animal (something which unfortunately happens all too regularly). In El Torero de Los Andes, the Spanish torero David Gil, a relative unknown in his own country yet a popular bullfighter in Peru, travels around the towns and villages of the Andean country receiving a rapturous welcome to many of these places, while making long van journeys in a lifestyle that is far removed from the glamour of Spanish bullfighting.

Follow Sounds and Colours: Facebook / Twitter / Instagram / Mixcloud / Soundcloud / Bandcamp

Subscribe to the Sounds and Colours Newsletter for regular updates, news and competitions bringing the best of Latin American culture direct to your Inbox.
Share: