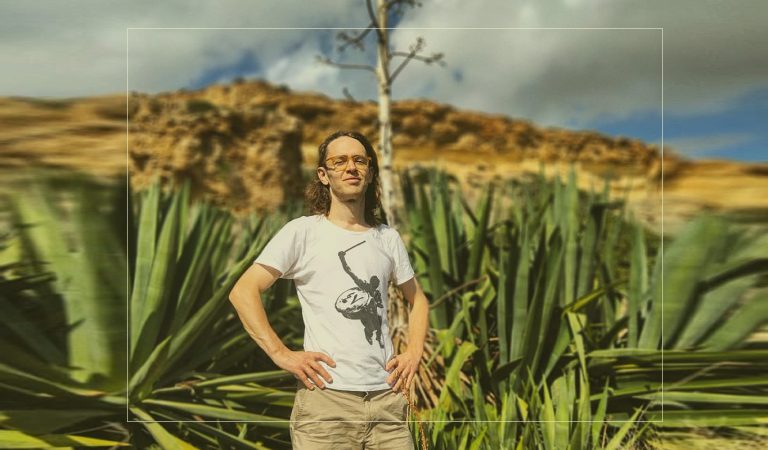 Cal Jader's Best of 2021 Mixtape + Top 10 Bangers
06 January, 2022
As has become the tradition we got Movimientos' Cal Jader to celebrate the year just gone with a mix of his favourite tunes, as well as some words on his 10 sure-fire bangers. These are some of the heaviest and most infectious tracks to come from Latin America and its diaspora in 2021, all road tested for dance floors by Jader himself. Turn the volume up!
Full tracklisting at the bottom of the page.
Top 10 Bangers
Afrocidade – To Pra Onda
Bahian hip hop meets Afrobeats, a combination of electronic production and live instruments. I've been waiting for this release since their amazing UK gigs in 2018 and the whole EP did not fail to deliver!
QOQEQA – Puntea
My choice cut from this epic album of exquisitely futuristic electronic Afro-Latin sounds.
Pahua ft Barzo – Traketeo
This year saw Mexican singer Pahua release a bunch of gems and collaborations but Traketeo's cumbia-driven bounce (alongside Costa Rican producer Barzo) was the pick for me.
Nathy Peluso – Mafiosa
One can only salute Nathy Peluso's ability to make a huge global hit with this pure salsa brava-style scorcher.
Greg & King Doudou – Dembow Tronico
Inane and bleepy and completely infectious dance floor bomb from La Creole's Greg from Paris alongside the mighty King Doudou.
Uproot Andy & Nino Augustine – La Montamos
Alongside various Afro-house killers this year Uproot Andy also put out this reggaeton Afrobeats hybrid bomb in his own inimitable style aside Panamanian MC Nino Augustine with the infectious vocal hook and verses.
Joaquin Cornejo – Spatial Request
Big year for the UK based Earthly Measures label putting out great new global electronic and downtempo sounds. This was a highlight (from the great Las Frutas EP) and clearly had a big crossover appeal.
JÇÃO & Caracas Dub – Suena la Decadente
Hypnotic and slow burning cumbia dub on Hawaii Bonsaï label; needs to be heard on a big system.
Niña Diaz – Kamikaze (ft Rebeca Lane) 
Feels like I always include a Niña Diaz track but what's not to love here: Niña Diaz and Rebeca Lane together, Captain Planet & Futura on the beat and a 3D video – feminist perreo heat!
Tata Vasquez – Suite Guaracho Vol 2
Reissue of the year for me was Tata Vasquez's very funky Latin jazz / salsa album Ecstasy courtesy of Paul Murphy' Jazz Room Records. The big crossover tune "Suite Guaracho Vol 2" is an irrepressible jazzy dance floor bomb.
Tracklist for the Mix
And finally here is the tracklist for Cal's Best of 2021 Mixtape (listen to the mix at the top):
Àbáse – Agangatolú (feat Jadson Xabla, Gabriel Santana, Jorge Dubman, Fanni Zahár)
Desta French – Señor
Bomba Estereo – Conexión Total ft Yemi Alade
Afro Legends – Así Soy
Afrocidade – Tô Pra Onda
Japa System & DUPÊ – Botufone
Heavy Baile & ATTOXXÁ – Raposa Love (Seu Talento)
Merci & Marco – 1 Track 1 Blunt
QOQEQA – Puntea
Joaquín Cornejo – Spatial Request
Greg & King Doudou – Dembow Tronico
Caribombo – Acido Tamarindo
Kevin Flores & Captain Planet – Borracho Bailando Champeta
Son Palenque – Zamba (Village Cuts Remix)
JÇÃO & Caracas Dub – Suena la decadente
Yeahman – Sueño Contigo (ft. Aluminé Guerrero)
Mexican Institute of Sound – El Antídoto (El Dusty Remix)
Guaynaa / Los Ángeles Azules – Cumbia A La Gente
Pahua – El Traketeo (feat Barzo)
Kaleema – Rama Negra
Da Iguana – Cumbión en Polvo
DJ Farrapo & Carlo Maver – Papacito (Caribombo remix)
Niña Diaz – Kamikaze ft Rebeca Lane
Baja Frequencia – Belicosa ft Chocolate Remix
Uproot Andy & Nino Augustine – La Montamos
Afro Legends – Con Tigo
Krak in Dub – Viche, Tumbacatre y Arrechón (feat. Absalón y Afropacífico)
Jimena Angel – Plátano Maduro
Nick Leon – Bachetrón
Karol Conká & RDD – Subida
Baianasystem – Chapéu Panamá
Don Couto – Flamin Hot
Bejuco – Yo me voy (Cerrero remix)

Follow Sounds and Colours: Facebook / Twitter / Instagram / Mixcloud / Soundcloud / Bandcamp

Subscribe to the Sounds and Colours Newsletter for regular updates, news and competitions bringing the best of Latin American culture direct to your Inbox.
Share: