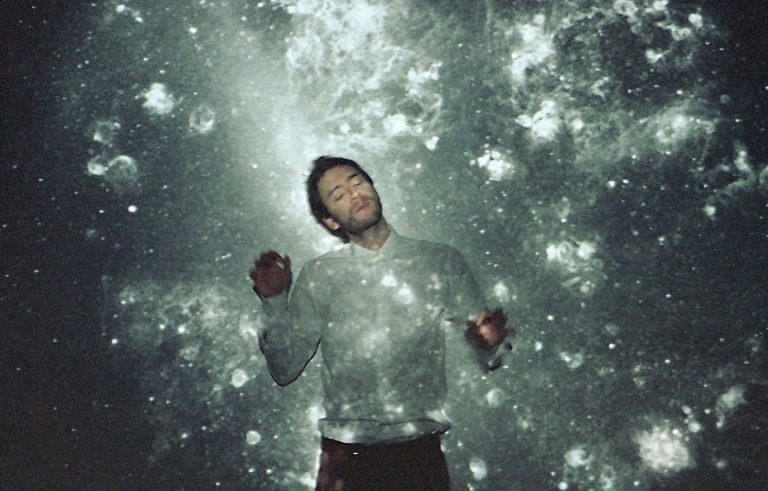 Electronic Music from Latin America: Between Creation and Heritage
09 April, 2020
This is succch a brrrrutal irrrony! Never in my life did I dance or sing, it's the obscenity of gesturrre, I cannot do it" replies Slavoj Žižek when asked "isn't there a dance music club named after you in Buenos Aires?"
The Žižek Club – originally starting within Niceto Club's spaces, in the porteño district of Palermo – is a movement, or better a collective, born in the early Noughties and aiming to shake up not just the music scene, but the dance floor itself. Nim, Grant C. Dull aka El G, Villa Diamante, Tremor, Dat Garcia, El Remólon, King Coya, Tito Del Aguila, are artists who, fed up of looking outward, chose to explore their roots, introducing electronica to cumbia, folklore and popular music.
Week after week, Niceto Club lived party after party up until 2008, when the rest of the world started becoming aware of the scene. The same year ZZK Records – among the most important label for what we could clumsily call Latin American electronica – was born.
I say 'clumsily' because, at least in the Anglosphere, the terminology concerning the computer and Latin drums duo (or pipes, you name it) is indeed clunky, vague, and sometimes superficial: electro-cumbia, laptop cumbia, whatever cumbia; also digital or electronic folklore, all the way to folktronica or ethnic electronica.
To begin with: cumbia means everything and nothing, so do folk, and popular culture, and electronic music. Then what about techno reggaeton? And digital merengue? And electro tango? OK, it was just so to speak. To be honest, this last one is a thing: just think about Gotan Project, though it is actually a European project. But these are terms that could include almost anything, from Jon Hassell's Earthquake Island (1978) to the aforementioned artists.
In my opinion, the debate over genre classification only helps highlight, once again, the impossibility of describing and identifying the diverse aspects of such an infinite richness, which is at the same time musical, cultural, and political, and which travels through past, present and future, changing day by day not only depending on the historical period, but also on the occasional circumstances.
Memory and tradition
It's been ten or fifteen years since Latin American artists, coming from different musical sensibilities, have dug through a folk-imbued collective memory, rich in histories, traditions, ceremonies, dialects, dances, songs, images, and political identities.
A shared memory that maybe had not been deemed, until now, worth or capable of posing any kind of question, enclosed as it was in its being untouchable, stern, ritual, indeed History. It is exactly this memory being resurrected and reviewed, perhaps creatively preserved, through that fantasy world that could be located between the keys of a laptop and the thick filaments of the World Wide Web.
For instance, an album like Prender el Alma (2015) by Nicola Cruz, and especially tracks like "Puente Roto" and "Cumbia del Olvido". It remains clear, even after a first listen, that it is a well-crafted synthesis between music, its cultural and iconographical system, and the contemporaneity of their past, present and future.
ZZK Records, or better the first parties of Zizek Club, must be framed into a movement that had already started in Latin America (in primis Colombia and Mexico) some years earlier, and that was experimenting and playing with folkloric and traditional elements, both at a mainstream and underground level.
Colonialism is far from gone: it has been transformed, changed, modernized, especially in cultural environments
In Latin America, the encounter between what was, what is and what will be acquires different undertones: sometimes more sophisticated and deeply connected to the local identity, maybe more mystical, surely more active from a political perspective. For instance, talking about temporality, in an article published on Frieze back in 2012, Jace Clayton aka DJ Rupture analyses the music of Javier Estrada, Mexican producer, through a philosophical frame which suggests Estrada's acceptance of a cyclical conception of time, as formulated by the Aztecs.
According to DJ Rupture, the lack of a linear development allows the dialogue between the two temporal dimensions to be more promiscuous and therefore more fruitful. Moreover, he concludes, abandoning linearity means getting rid of notions like 'originality' and 'newness'.
Regarding the peculiar characteristic and development of electronic music in Latin America, I would like to pass the mic to DJ Raff – musician and producer from Chile, currently living in London – "I think that right now electronic music is looking more and more toward the roots and the traditions, toward musical instruments from Precolumbian age and the cities where musicians come from. In the beginning, people wanted to copy a sound that came from USA or Europe; during the last ten years they have started blending local sounds and there is nowadays a greater scene, with musicians traveling through the world. Unluckily, most local governments do not fund enough culture, and this is why musicians themselves and professionals deserve to be acknowledged as the main responsible for Latin American music being more and more appreciated around the world".
The coexistence of past and present is here surely liberating and, perhaps yes, a symbol of modernity, though not free of paradoxes and interesting remorses. Not only when looking at the clash against Europe or the US, but also within each national context. With this regard, and keeping ZZK as a reference, we could discuss some of the issues related to cumbia.
Every subgenre of cumbia is historically connected to a specific social class: when it comes into contact with the digital world, and all it entails, it undergoes inevitably a process that can be seen, depending on the perspectives, as one of devaluation or of valorization.
So, either the nice and smart guys from the upper-middle class, who can afford a laptop, have fun appropriating of a world far from them, stripping it of any cultural meaning and of its popular and working-class identity, or they finally claim it as their own, getting rid of obsolete labels. In other words, either the digital abundance is something to be proud of, or it is simply another tool brought by the conquistadores.
A hipster neocolonialism
If the past belongs, as we said, to a shared memory constructed century after century, the present can, in many ways, be seen as some kind of a hipster neocolonialism, with wide and sophisticated horizons, wearing an overpaid poncho. It is the same story when the artists leave their homelands for London or Berlin (as Voodoohop from Brazil, for instance), and find themselves starting (almost) from scratch, even if they are well known in their own countries. And it is visible when these musicians are forced to compose in a language that is not their mother tongue, because of the English (language) hegemony also in the realm of music.
Likewise, when the musical historiographies of half of the continent, are re-written from external and alien perspectives, different but at the same time uniform. Such perspectives, developing in more advantaged situations than the original ones, manage to get access to local archives and resources, and eventually bring the material back, adjust it and, finally, publish it in the form of a compilation or a collection of remixes.
I like to think that these dynamics happen in good faith, or somehow innocently; after all, they are often good opportunities to rediscover material that had not received enough attention when it first came out.
In an article published a few months ago on Norient, Holger Lund discusses the new models of colonialism in pop music. According to Lund, colonialism is far from gone: it has been transformed, changed, modernized, especially in cultural environments. Among the examples that he reports in the article there is the case of Peruvian psychedelic music from the seventies.
Here the label hipster neocolonialism seems quite on point: through the archival practices by the New York label Barbès Records, Peruvian psychedelia managed not only to leave the country and gain a growing interest in NYC, but also it eventually returned triumphant to Perú, experiencing a local awareness that has never been there in the first place. Perhaps, Peruvians owe to the New Yorkers the recontextualization of their own music.
Besides, speaking about Brazilian hip hop, Lund shows how the situation has become somehow paradoxical. The growing number of connoisseurs and collectors, from Europe and the US, who fly to Brazil and buy records, has got to the point that they influence the trends of reissues and sales. The ultimate consequence of this situation is an actual obligation, for the Brazilian audience to reflect about their musical heritage and to reconsider it. There's nothing new under the sun, indeed.
This article was originally published by openDemocracy
Fiamma Mozzetta is a PhD student in Music at Goldsmiths, University of London. She researches and writes on the intersections of popular music and history, focusing on cultural memory, social identity, modern archiving, and pop historiographies. She has published on popular music in academic journals and magazines in different languages.

Follow Sounds and Colours: Facebook / Twitter / Instagram / Mixcloud / Soundcloud / Bandcamp

Subscribe to the Sounds and Colours Newsletter for regular updates, news and competitions bringing the best of Latin American culture direct to your Inbox.
Share: