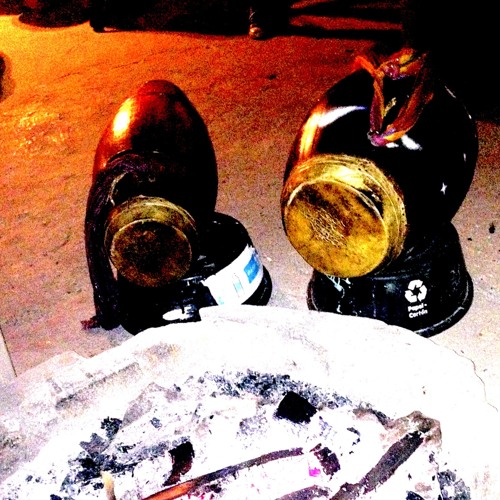 Tonton Scülp's 'Raíces De Viaje Vol. 2 (Amor Por El Folklor)' Mixtape
07 December, 2018
On an epic trip across South America, DJ and researcher Tonton Scülp explored the folk music of each region he visited, picking up music and recommendations that are now rearing their heads on his Raíces De Viaje series of mixes.
His journey took in Ecuador, Peru, Chile, Argentina and Brazil and this is reflected on the mix, with choice selections by legendary names like Eva Ayllón, Luzmira Carpio and Grupo Naidy as well as more obscure selections which are all striking for their powerful performances, indications that this is music made from the heart and with primal purpose.
This is volume 2 of Raíces De Viaje, a set which goes deep into South American folk music, including songs from French Guyana (always a pleasure to hear) and also reaches out to find connections with music from the Caribbean, Angola, Tibet and India.
Listen to other mixes from Tonton Scülp at Soundcloud.
Tracklisting:
Domingo Zerpa – Versos Chiquititos
Los Hijos De Lama – Salta, Salta Yanasita
Los Kipus – Cinco Por Ocho Cuarenta
Eva Ayllón – El Arrullo
Music du Fleuve Guyanais 9 (missing more information)
Sola Soledad (missing more information)
Marimba Esmeraldeña – Andarele (Ecuador) (missing more information)
Grupo Naidy – A Como Vende la Piangua
Son De La Provincia – O Acaso Que
Etelvina Maldonado – A Pila el Arro
Mestre Toinho – Roda a Baiana
Os Tubarões – Djionsinho Cabral
Jomimi – Papa ou Paté La
Los Muñequitos de Matanzas and Friends
Candombe del Uruguay (missing more information)
Danyél Waro – La Mauvaise Réputation
Tia Lourdes Van-Dunem – Monami
Los Hermanos Abalos – La Arunguita
Lios Abanto Morales – Mambo de Machahuay
Simon Diaz – Tornada del Tormento
Cuatro Vientos Purépecha – Cantemos Con Alegria
Gyuto Monks Tantric Choir Tibetan Chants for World Peace (missing more information)
Julia Ohrmann playing the bansuri
Luzmila Carpio – Riqsiqa Kasunchik
Shaman Don Francisco & Rachel – Icaro 9 Ayahuasca Ceremony
Los Caminos de Atahualpa El filósofo (documental)
Atahualpa Yupanqui (missing more information)

Follow Sounds and Colours: Facebook / Twitter / Instagram / Mixcloud / Soundcloud / Bandcamp

Subscribe to the Sounds and Colours Newsletter for regular updates, news and competitions bringing the best of Latin American culture direct to your Inbox.
Share: